Discover the Old West in the gateway town to America's most beautiful highway.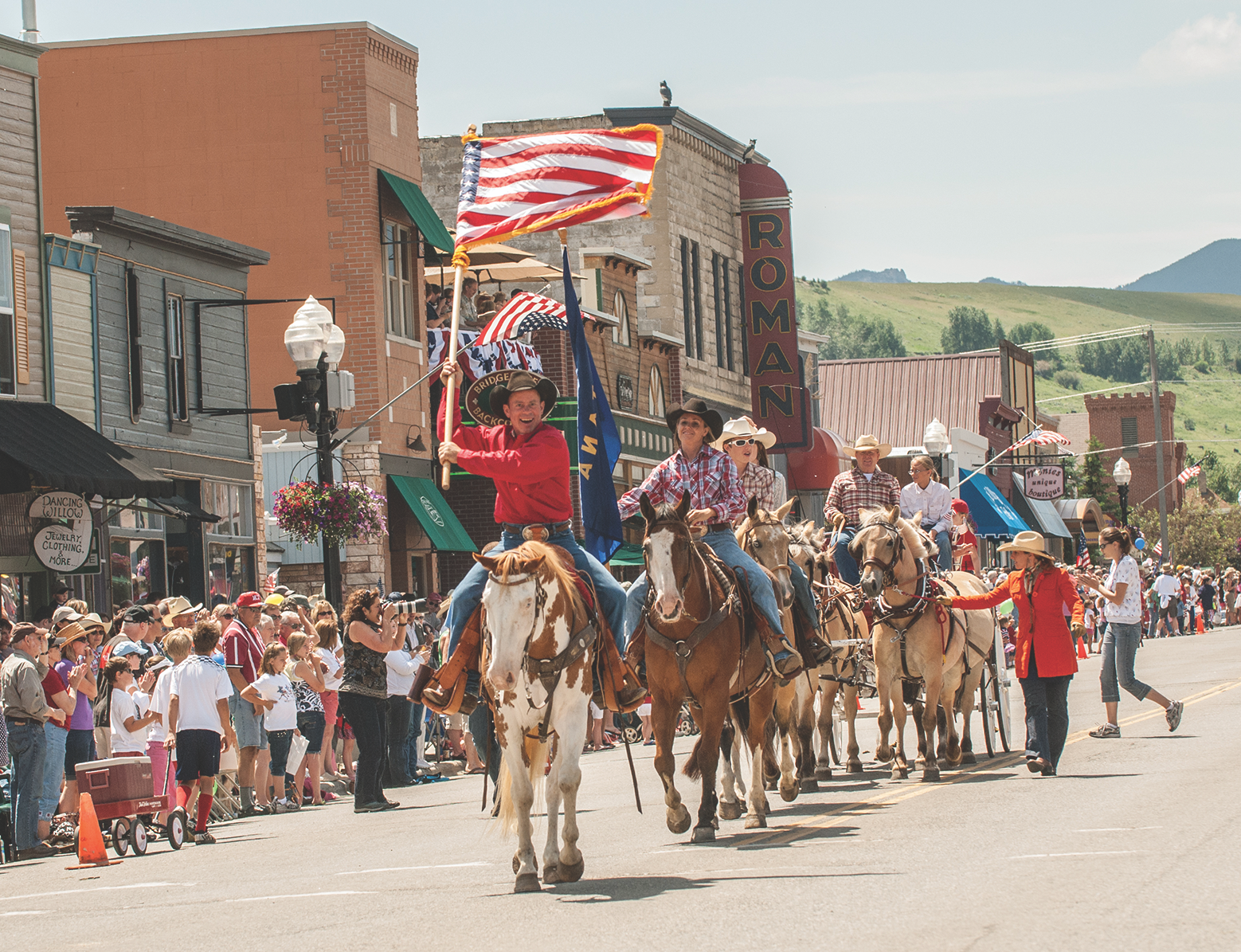 Heading southwest across the high plains of south-central Montana brings travelers to a dramatic rising curtain of mountains in the Absaroka Range with eight summits above 12,000 feet.
This is the backdrop for Red Lodge, Montana, elevation 5,553 feet, a town that got its start mining coal in 1884. Tourists have replaced miners, with travelers drawn to these mountains and the astonishing Beartooth Highway that runs 65 miles from Red Lodge to Yellowstone National Park in Wyoming.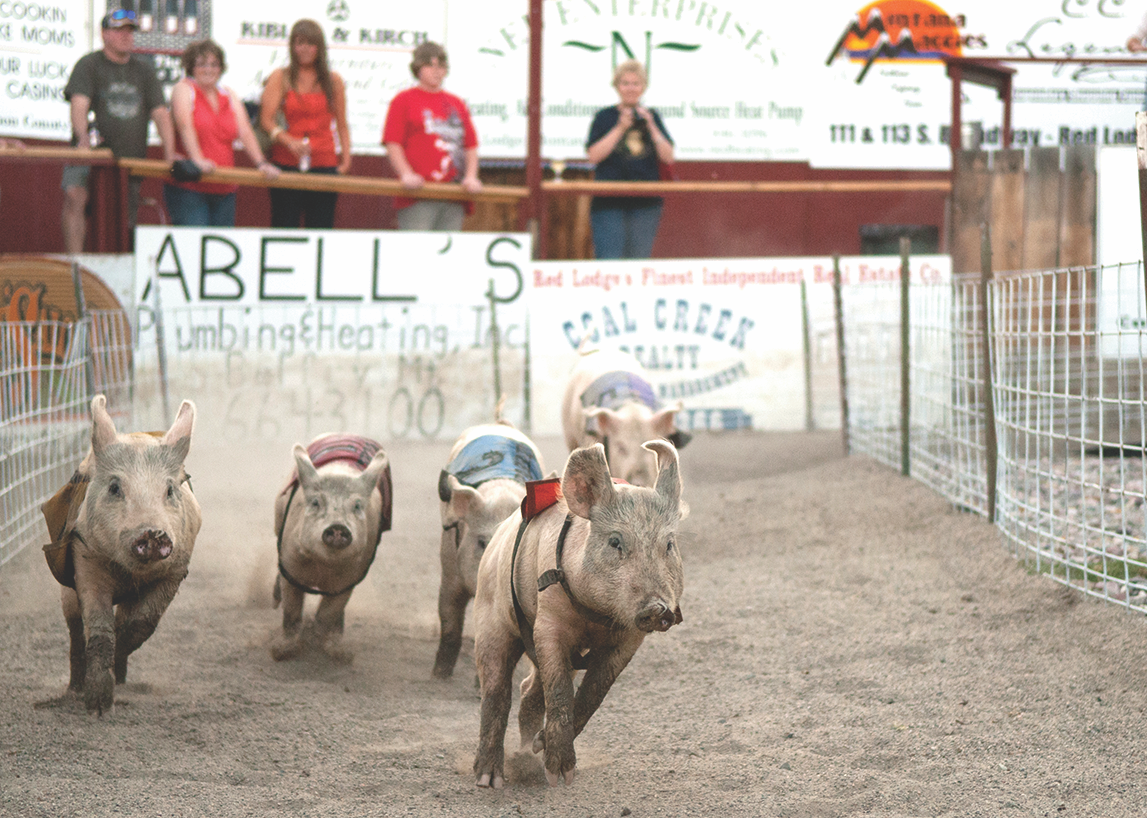 "We're the first mountains you hit," said Sherry Weamer, Red Lodge chamber director. "It's flat, flat, flat and then—BAM!—there's Red Lodge Mountain and the Absarokas."
Red Lodge is the eastern terminus of the Beartooth Highway, which Charles Kuralt called the most beautiful drive in America. But by no means should travelers leave Red Lodge without sampling the town's many attributes.
There's unusual fare including pig racing at the nearby Bear Creek Saloon and Steakhouse, plus the Beartooth Rally and Iron Horse Rodeo for motorcyclists. 
More traditional attractions include the Yellowstone Wildlife Sanctuary.
The elegant Pollard Hotel, dating back to 1893, has hosted copper barons, Buffalo Bill Cody and Calamity Jane. 
The Carbon County Arts Guild and Depot Gallery is more than a whistle stop for art lovers at the restored 1889 Burlington Northern station.
Red Lodge's former miners' hall from 1909 is home to the Carbon County Historical Society & Museum. Coal mining built Red Lodge into a boomtown in the 1890s, but mining tailed off 30 years later.
Tragedy struck in 1943 when an explosion in the Smith Mine trapped and killed 74 miners, some of whom wrote death notes to loved ones before they perished. 
Other footnotes of Red Lodge history include reports that Harry Longabaugh—the Sundance Kid—and the Wild Bunch Gang planned to rob the Red Lodge Bank in 1897 but called it off after marshals got wind of their plot. 
More recently, Ernest Hemingway was said to frequent Red Lodge in the 1930s when he spent five summers writing at a cabin near Yellowstone and fly-fishing on the Clarks Fork River.
Of course fishing, hiking, mountain biking, camping and snow skiing are popular pursuits in Red Lodge, which is "surrounded by over a million acres for outdoor exploring," Weamer said. 
The Beartooth Highway—U.S. 212—is a gateway to those pursuits when it's open for travel from Memorial Day to mid-October. 
Montana travel writer Becky Lomax described the road out of Red Lodge as it climbs through a narrow valley and up switchbacks to the Rock Creek overlook at 9,000 feet: "The views are absolutely spectacular."
The alpine tundra of 10,940-foot Beartooth Pass is stark with few trees and the air is thin. But the landscape is sprinkled with bright colors when wildflowers bloom in late July into early August. 
It's worth stopping at several alpine lakes, the Top of the World store and the Clay Butte fire tower, with views of Pilot and Index peaks, said Lomax, whose latest book is U.S. and Canadian Rocky Mountain Road Trips.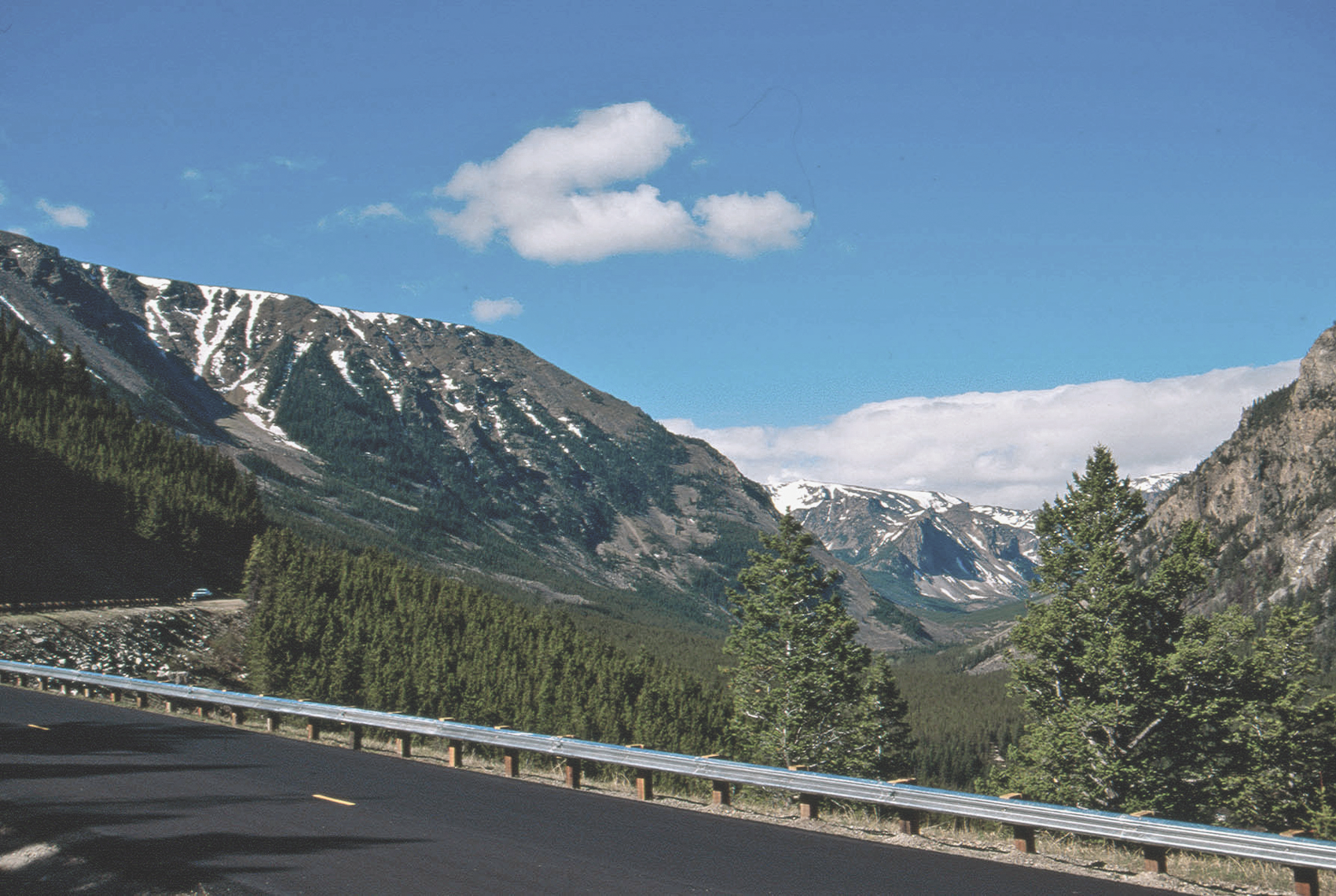 She prefers the views traveling east to west on the Beartooth Highway from Red Lodge to Yellowstone rather than the opposite direction. There's also a side trip to Cody, Wyoming, on the Chief Joseph Highway to visit the Buffalo Bill Center of the West. 
Back in Red Lodge after a day trip, travelers can browse shops, restaurants and bars in the town's historic buildings. 
"Bar-hopping in Red Lodge is kind of a big deal," Lomax noted. "They have some of those really fun, old funky bars." 
A local brewery—Red Lodge Ales—is on the north edge of town. 
Red Lodge's summer tourist season is highlighted by the Rodeo of Champions and parades July 2-4.
In the winter, visitors hit the slopes at Red Lodge Mountain and compete in ski-joring races, a Scandinavian tradition in which equestrians pull skiers. 
And did I mention pig racing—that you can bet on? 
Where History Meets the Highway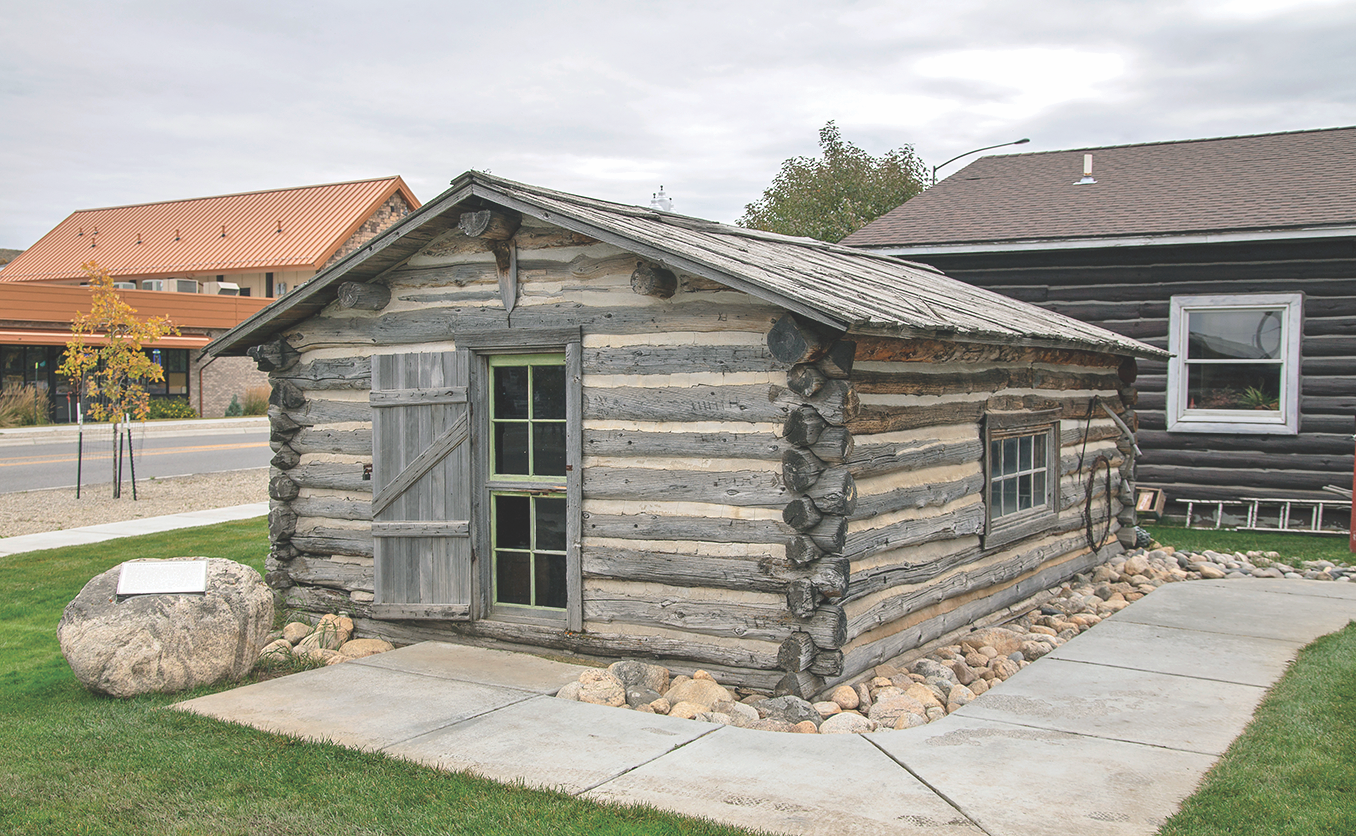 First Stop
Red Lodge Visitors Center,
701 N. Broadway Road. 
RedLodgeChamber.org 
Iron Horse Motorcycle Rally
The 28th annual Beartooth Rally and Iron Horse Rodeo rumbles into Red Lodge July 11-17 at the Home of Champions Rodeo Grounds. 
BearToothRally.com
Rest Up in Red Lodge
The Pollard Hotel building opened in 1893. Its guests have included copper barons, Buffalo Bill Cody and Calamity Jane.
ThePollardHotel.com
Pigs Fly Around Track
Bear Creek Saloon & Steakhouse in Bearcreek, seven miles east of Red Lodge, features live pig racing. 
RedLodge.com
Art Enlivens Train Depot
The Carbon County Arts Guild and Depot Gallery operates in the restored 1889 Burlington Northern Railroad depot. 
CarbonCountyDepotGallery.org