The West was immense, and frontier law enforcement sparse. 
Wise individuals carried firearms and knew how to use them. Some men and women became notorious for their real or perceived gun-handling abilities: Wild Bill Hickok, Bat Masterson and Calamity Jane, to name a few.
Each state and territory was assigned a U.S. marshal who hired deputies to undertake federal matters. Occasionally the Army helped to maintain order. Some states established statewide law enforcement agencies such as the Texas Rangers. Each county elected a sheriff. Marshals were elected or appointed to maintain order within town and city limits. Cattlemen's associations hired stock detectives; individuals and businesses hired detective agencies such as the Pinkertons, and citizens formed vigilance committees to handle undesirable characters.
Let's visit 10 localities associated with gunfighters, where you might catch a whiff of gun smoke and get a feel for what it might have been like in a Wild West gunfighter town.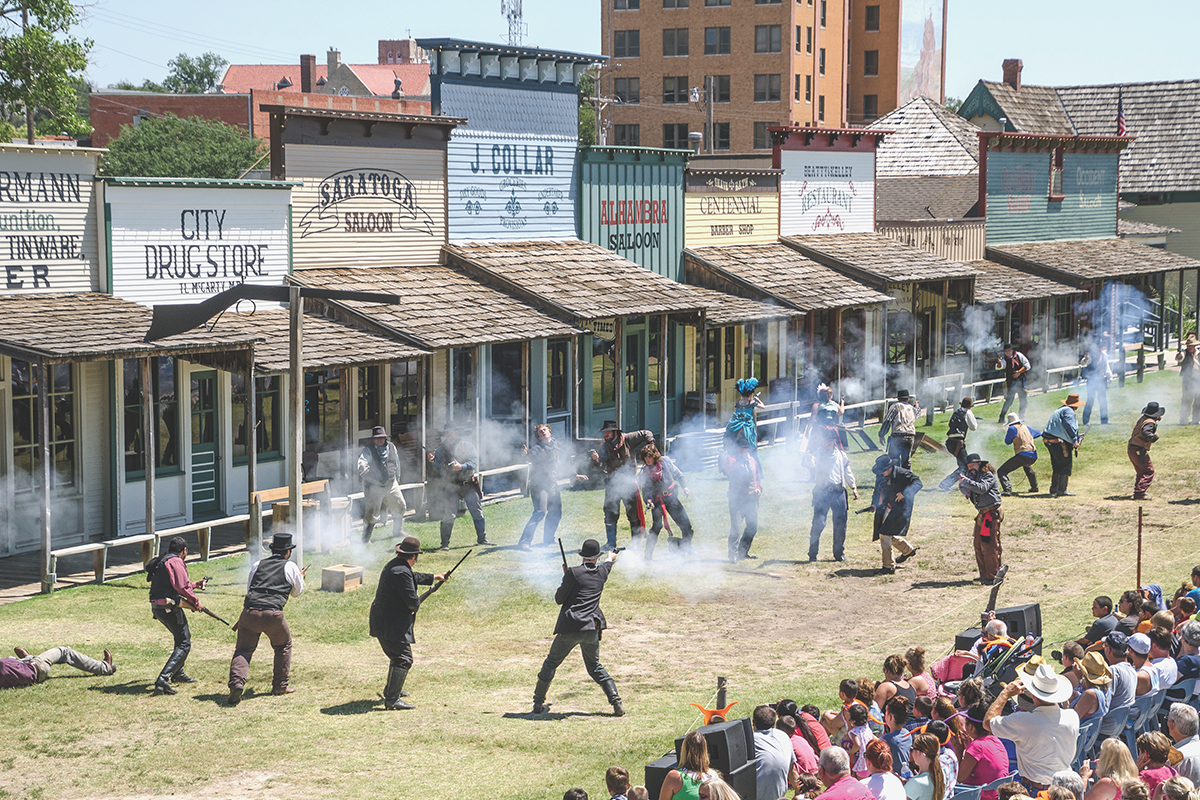 Tombstone, Arizona
Tombstone has to be one of the top gunfighter towns. When Ed Schieffelin left Fort Huachuca searching for precious minerals, legend has it that soldiers (or friends and fellow miners) said the only thing he would find was his tombstone. In 1877, Ed discovered silver ore east of the San Pedro River and named one claim The Tombstone, and the resulting boomtown became Tombstone.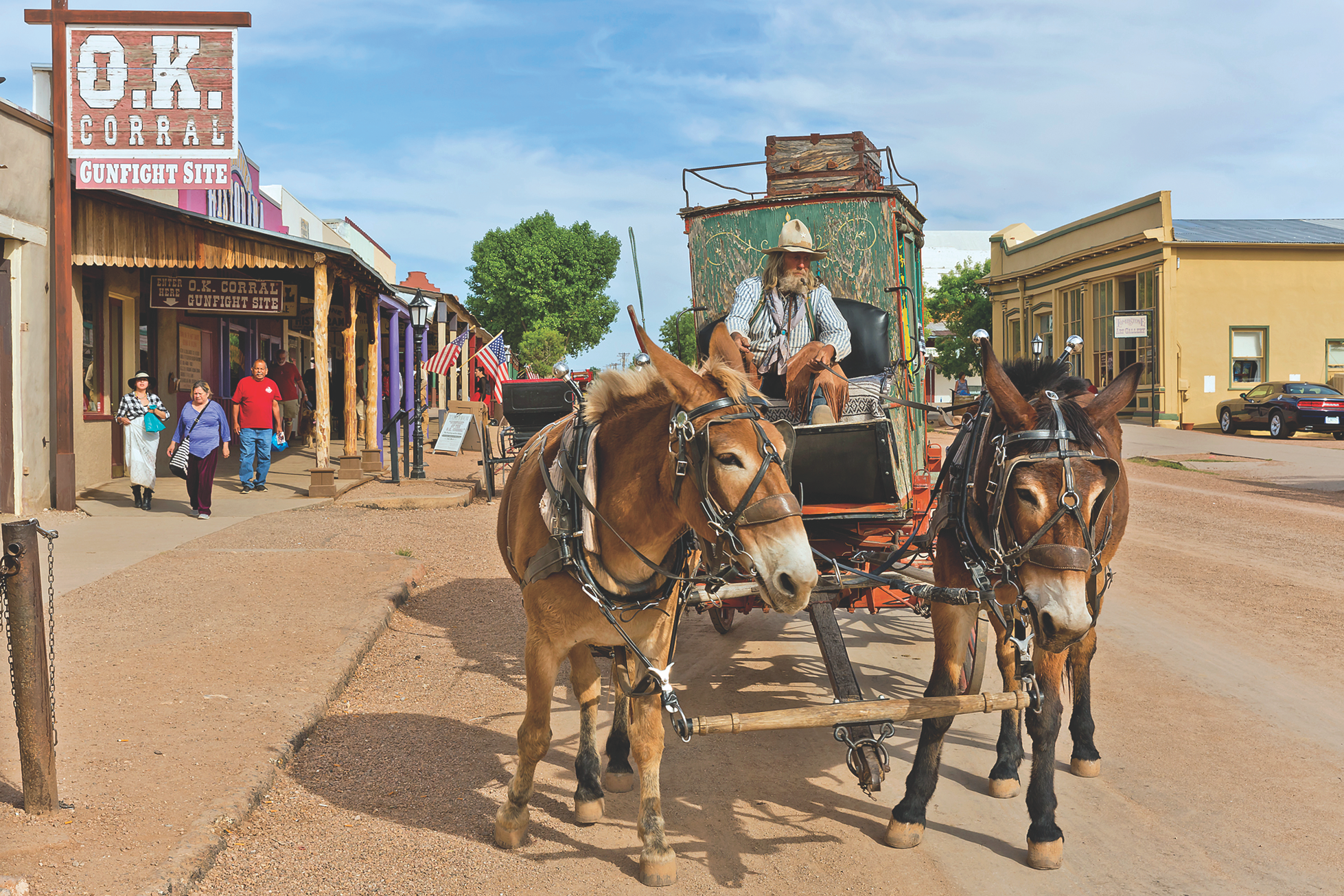 The West's most famous gunbattle erupted here, the Gunfight at the O.K. Corral (actually behind the corral). On October 26, 1881, a feud came to a head between lawmen Wyatt, Virgil and Morgan Earp along with deputized Doc Holliday and cowboys Ike and Billy Clanton and Frank and Tom McLaury. The Earps and Holliday confronted the Clantons and McLaurys. Who shot first—that's disputed—but after multiple shots, both McLaury brothers and Billy Clanton were dead, and all on the Earp side were wounded except Wyatt.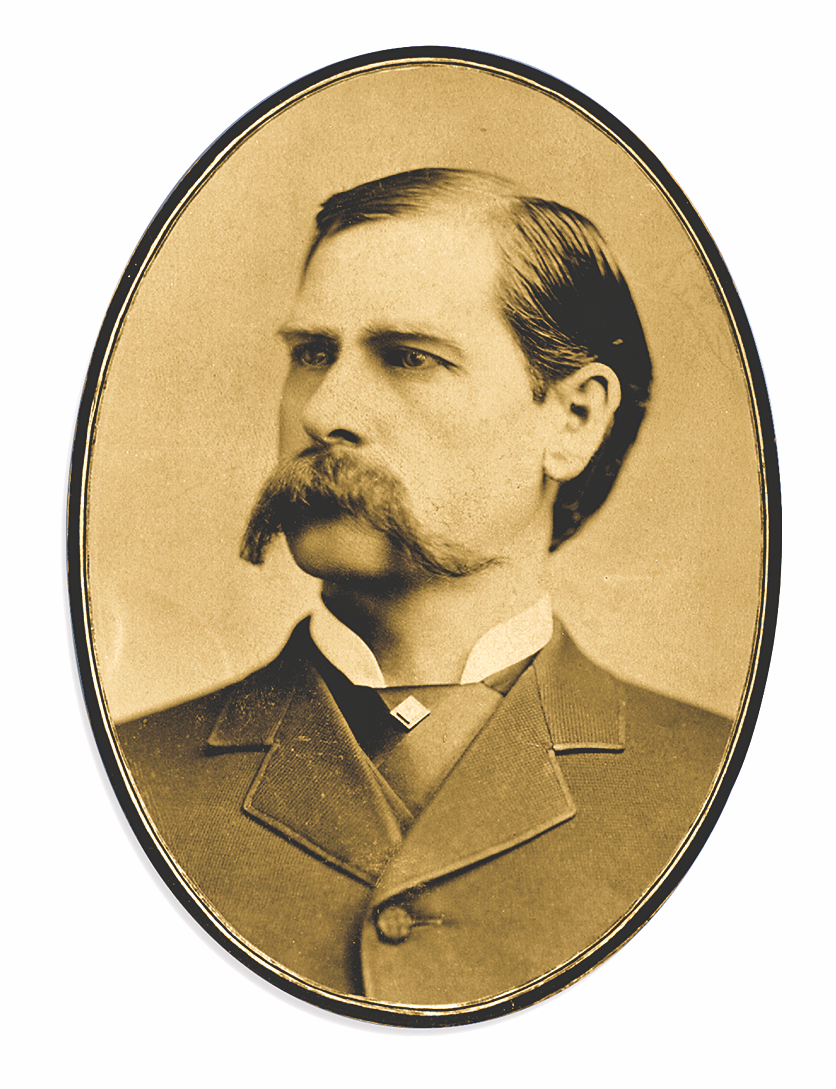 Tombstone will not bore you. Walk where the Earps and Holliday walked to confront the cowboys. Take in a reenactment of their gunfight. Grab a bite to eat or quench your thirst at one of the many watering holes. Ride a stagecoach. Visit the Tombstone Courthouse, now functioning as a museum; pay your respects at the Boothill Graveyard; or visit the Bird Cage Theater Museum, where you might catch a glimpse of alleged ghosts. Enter the Goodenough Silver Mine and learn what it took to mine in the 1800s. Schedule a visit during one of Tombstone's festivities including Showdown in Tombstone every September and Helldorado Days in October.
TombstoneChamber.com
Prescott, Arizona
Gold was discovered in 1863 near present-day Prescott. The following year, Prescott was founded and declared Arizona's territorial capital. Many well-known characters called Prescott home or passed through. Virgil Earp lived there from 1877 to 1879. On October 16, 1877, U.S. Marshal Wiley Standefer and Sheriff Ed Bowers deputized Virgil to help arrest George Wilson, aka George Vaughn, wanted for murder in Texas. Wilson was spotted in Prescott with a friend John Tallos taking potshots at a stray dog. In the ensuing gunbattle, Virgil's skill with his Winchester was credited with inflicting the most damage to the desperados who died of their wounds. Virgil served as Prescott's nightwatchman, and he was later elected as one of the city's two constables. Another famous Prescott peace officer, William "Buckey" O'Neill, served as Yavapai County sheriff from 1890 until 1894.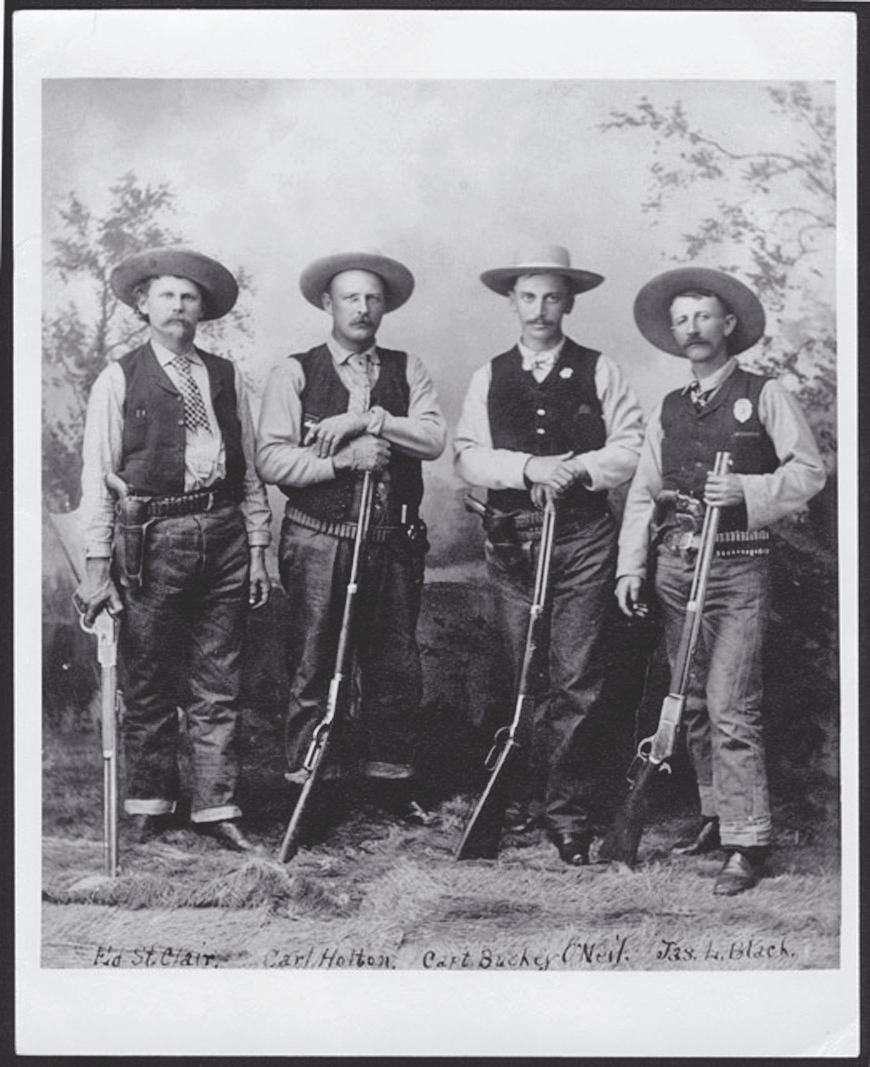 At the outbreak of the Spanish American War, O'Neill joined the Rough Riders, only to be killed by a sniper before the Battle of San Juan Hill.
Experience Prescott's Western charm. Stroll along Whiskey Row, which at one time boasted over 40 saloons. Visit the Palace Restaurant and Saloon, where most likely Doc Holliday, Wyatt and Virgil Earp imbibed at its predecessor, the Cabinet Saloon. Stay at a dude ranch, go horseback riding or enjoy a cowboy cookout in the surrounding area. Immerse yourself in the Sharlot Hall Museum, tour its historic buildings and experience Arizona life during the late 19th century through its living history program. Over the Fourth of July, attend Prescott's Frontier Days rodeo, held since 1888.
Visit-Prescott.com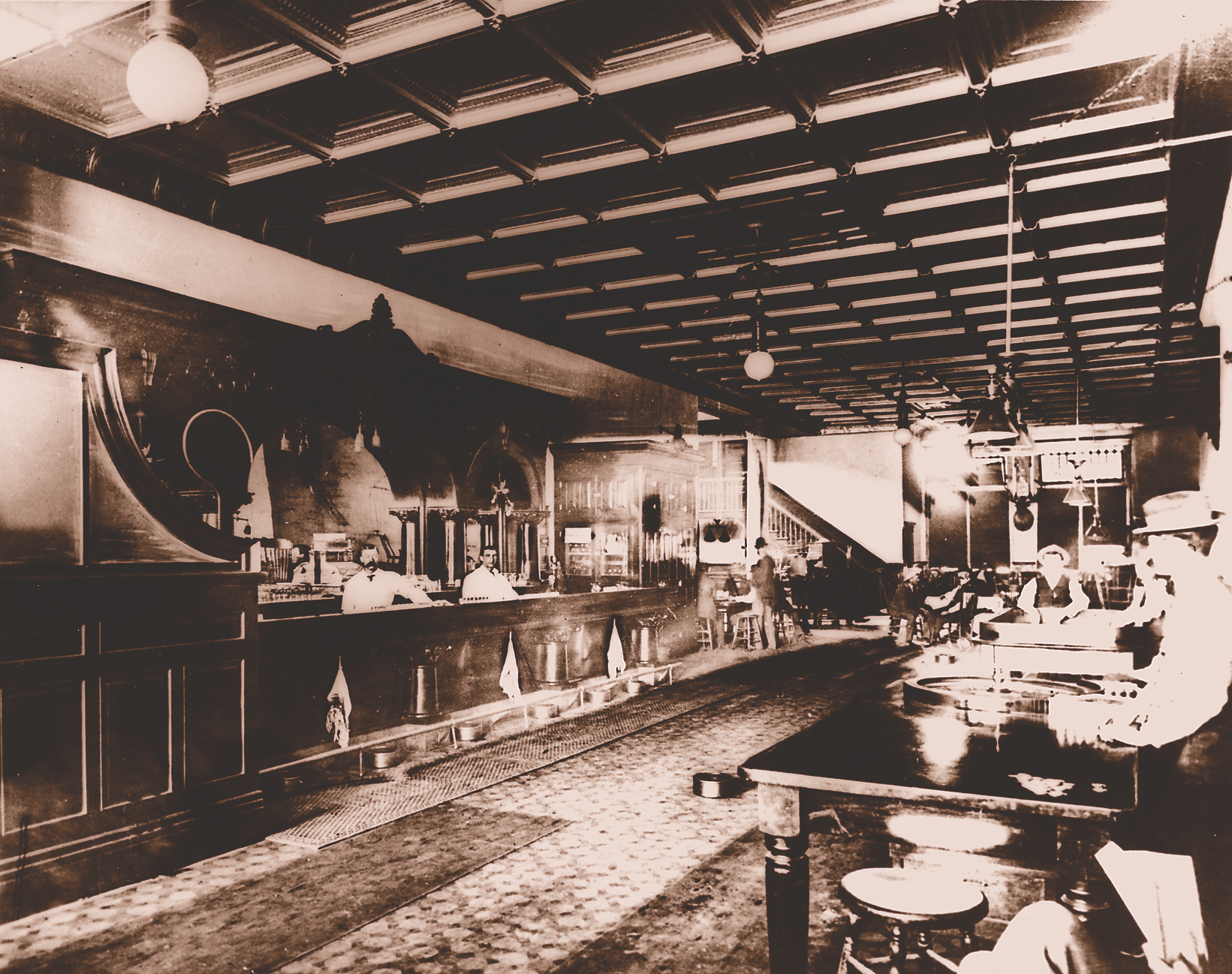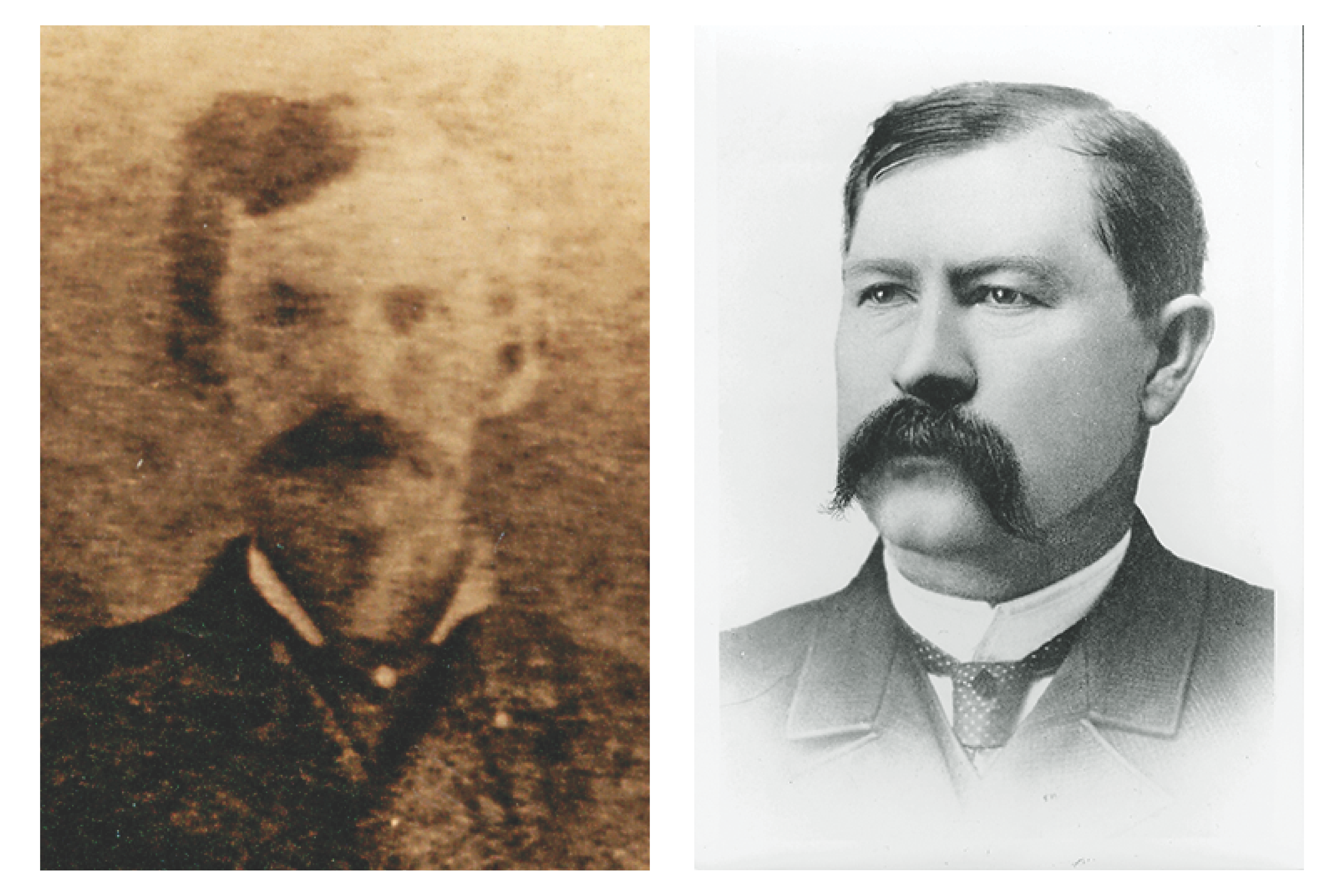 Fort Smith, Arkansas
In 1817, the Army established Fort Smith on the Arkansas River at the western border of Arkansas where a town with the same name flourished around the fort. The region to the west became known as Indian Territory as the federal government evicted eastern tribes and relocated them there. Indians had their own legal systems but had no jurisdiction over Whites, so Indian Territory became a natural attractant to outlaws. By 1871 the federal district judge and marshal responsible for Arkansas and Indian Territory relocated their offices to Fort Smith, and in 1875, President Ulysses Grant appointed Isaac Charles Parker as the district judge. Parker strictly interpreted the federal law for capital offenses and was nicknamed "the hanging judge" after simultaneously hanging six men before a throng of 5,000 witnesses. Two hundred deputy U.S. marshals scoured Indian Territory bringing in criminals they didn't kill in gun battles. During Parker's 21 years on the bench, he tried 13,490 cases of which 9,454 were convictions.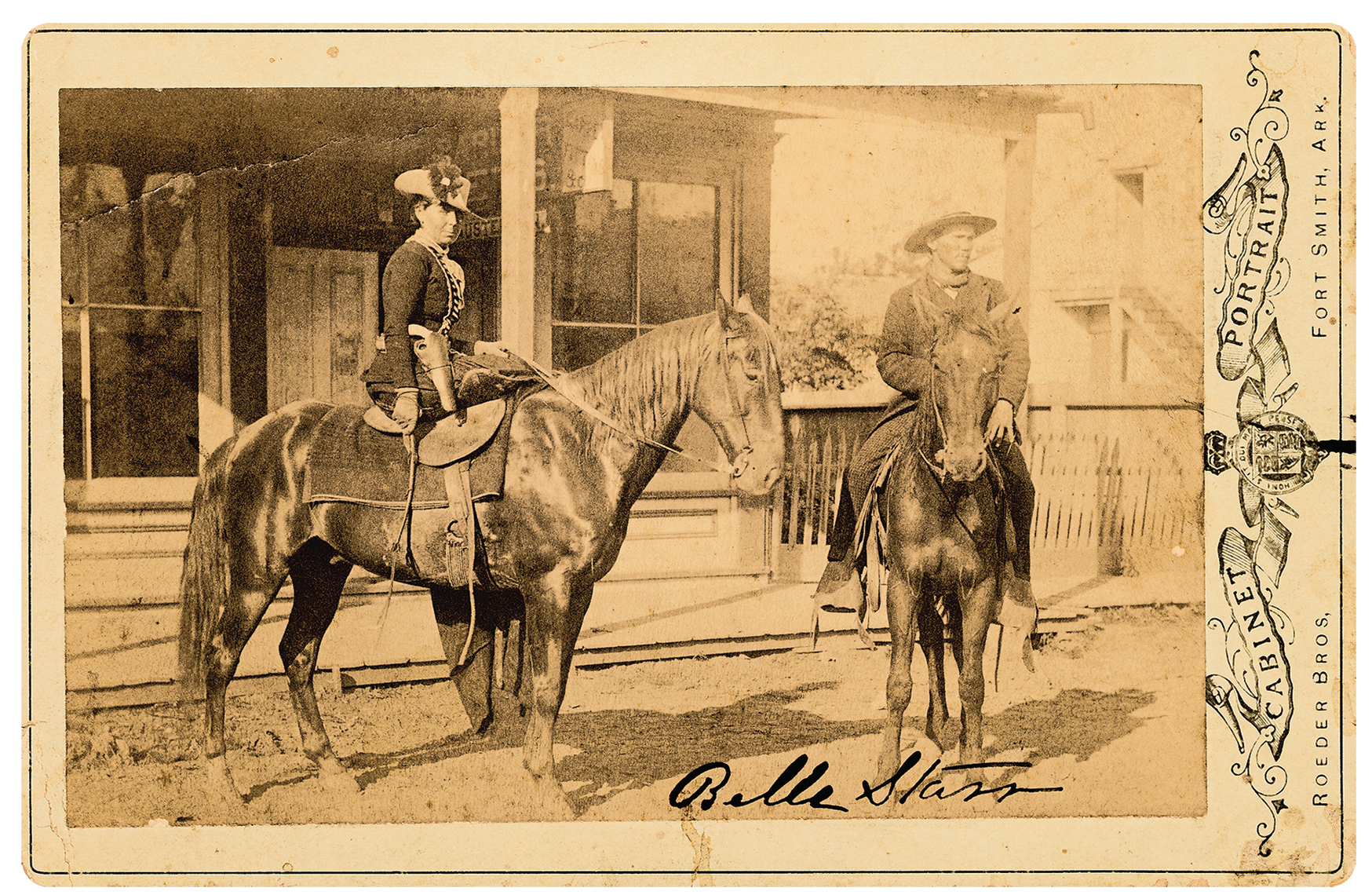 Visit the Fort Smith National Historic Site—enter the jails and Judge Parker's courtroom, view exhibits on deputy U.S. marshals and the outlaws they combated, and contemplate the reconstructed gallows. Fort Smith is also the location of the U.S. Marshals Museum. Don't miss the 25-foot-tall monument commemorating Bass Reeves, the first Black deputy U.S. marshal west of the Mississippi. Reeves made over 3,000 arrests and killed 14 outlaws. Fort Smith has plenty of festivals including June's Old Fort Days Rodeo and October's Fort Smith Fall Festival featuring outlaw and lawman reenactments.
FortSmith.org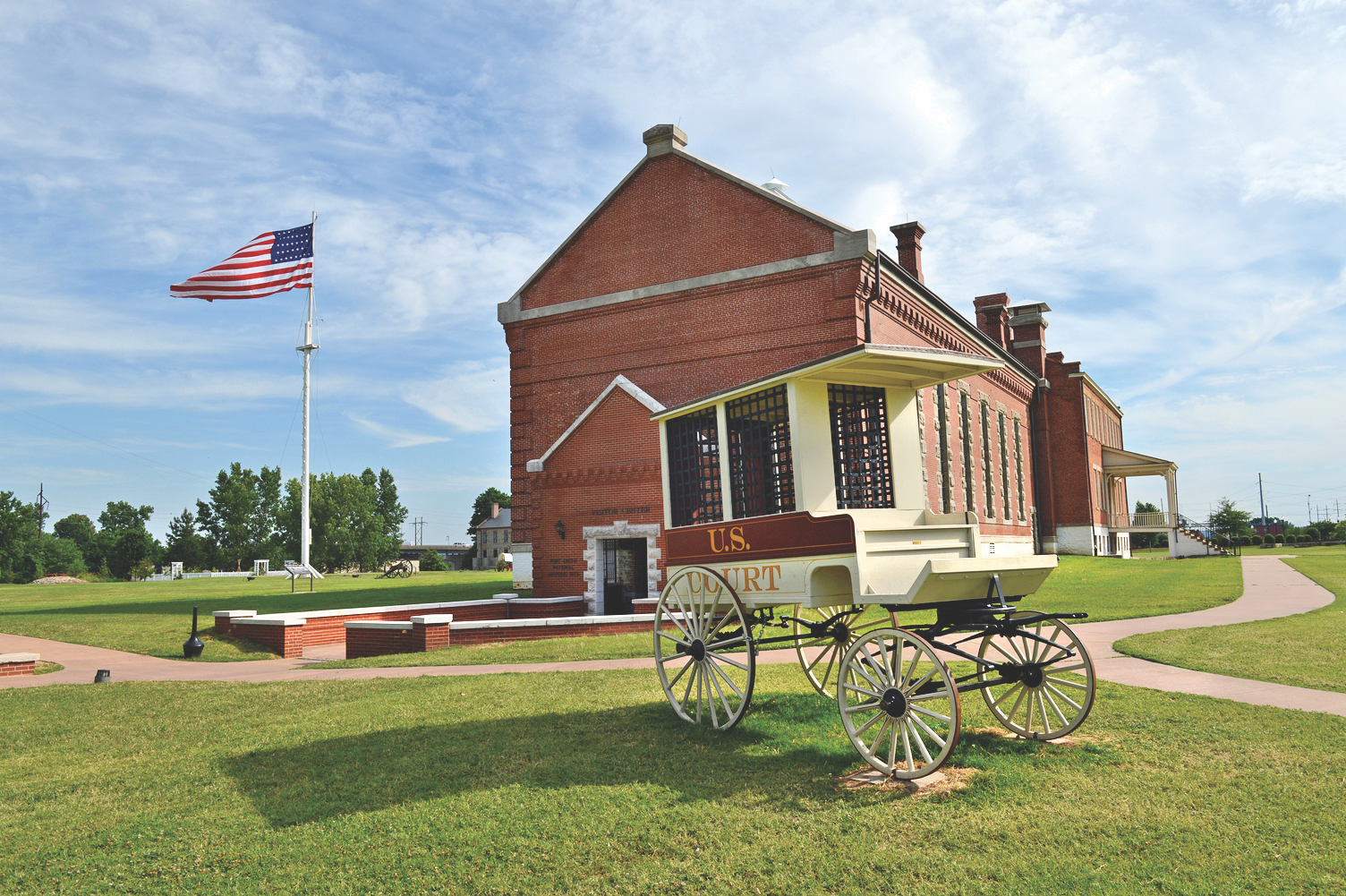 Dodge City, Kansas
Several miles west of Fort Dodge on the Santa Fe Trail, a small collection of tent saloons and soddies, where soldiers drank and buffalo hunters sold hides, boomed when the railroad arrived and became known as Dodge City in 1872. Dodge City had plenty of nicknames including "The Wickedest Town in America." Within its first year, 15 men were killed and buried in Boot Hill. In 1875, Texas cattlemen began arriving with herds to ship east. Cowboys were ready to cut loose. One enjoyment was hurrahing the town—racing their horses and running in the streets while whooping and firing their six-shooters. Take young men who had not seen a woman for weeks, add alcohol and guns, and there is bound to be trouble. More than one law enforcement officer decided to get the hell out of Dodge. Lawmen including Ford County Sheriff Bat Masterson and Assistant Marshal Wyatt Earp worked to establish order. The goal was not to kill rowdy cowboys—that was bad for business—but to tamp down their exuberance. There were still many gunfights and shootings in town.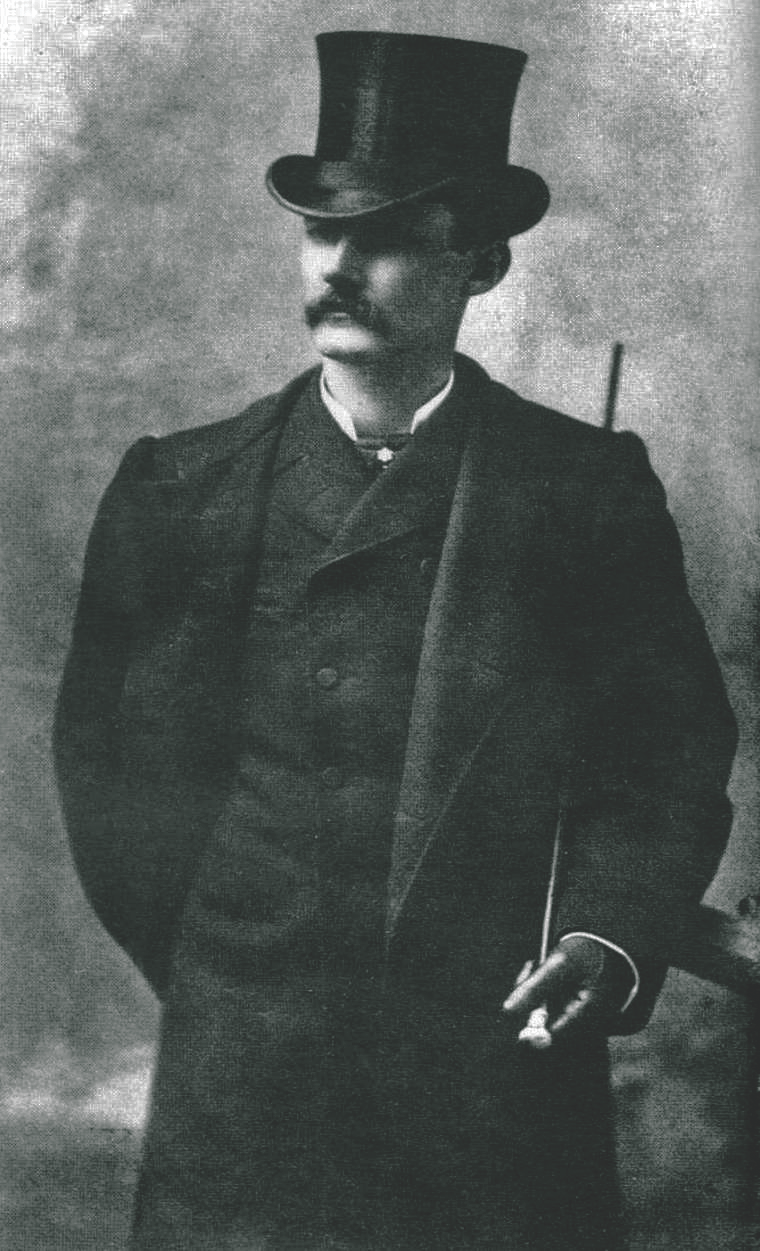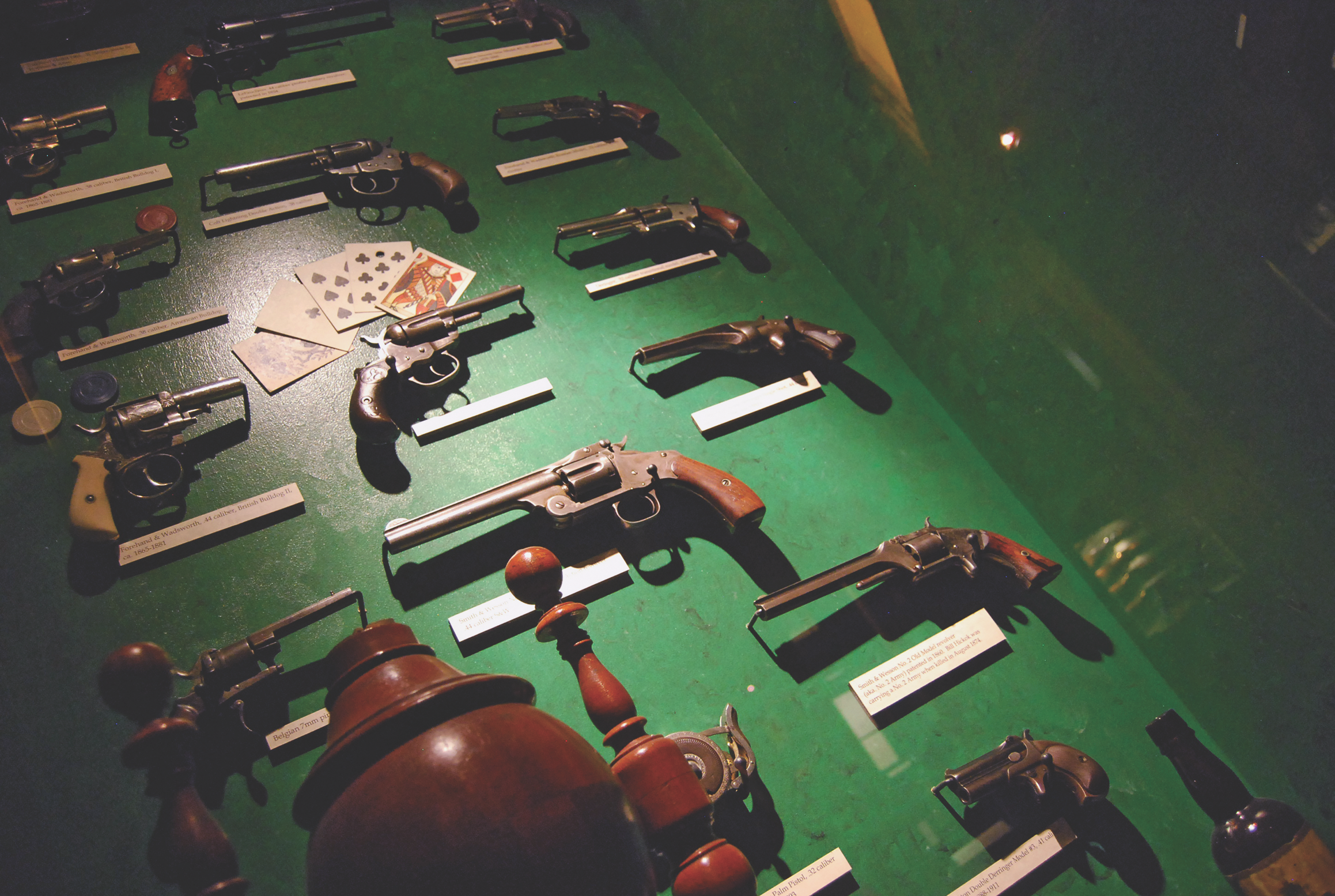 A must-see is the Boot Hill Museum. Stroll along recreated Front Street and into its buildings where Old West artifacts are displayed. During the summer, enjoy dancehall music and acts as well as mock gun battles in the street. Dodge City has plenty of fun places to enjoy a good steak such as Casey's Cowtown Club. Don't miss the Western excitement of Dodge City Days held at the end of July.
VisitDodgeCity.org
Northfield, Minnesota
Northfield, a small prosperous town 40 miles south of Saint Paul, Minnesota, didn't have a gunfighter reputation. That changed on September 7, 1876, when eight strangers rode into town. They were members of one of America's most successful band of robbers, the James Younger Gang. Although Frank and Jesse James denied involvement and the Younger Brothers never ratted on them, most everyone believes the James Boys were involved in the robbery. At 2:00 p.m., three bandits entered the First National Bank and botched the robbery, stealing only $26.60, wounding teller Alonzo Bunker and shooting in the head bookkeeper and acting cashier Joseph Heywood. Learning of the robbery in progress, citizens began shooting at the outlaws in the street. When the James Younger Gang rode away and the gun smoke cleared, two outlaws lay dead in the street and one citizen would soon die of a head wound.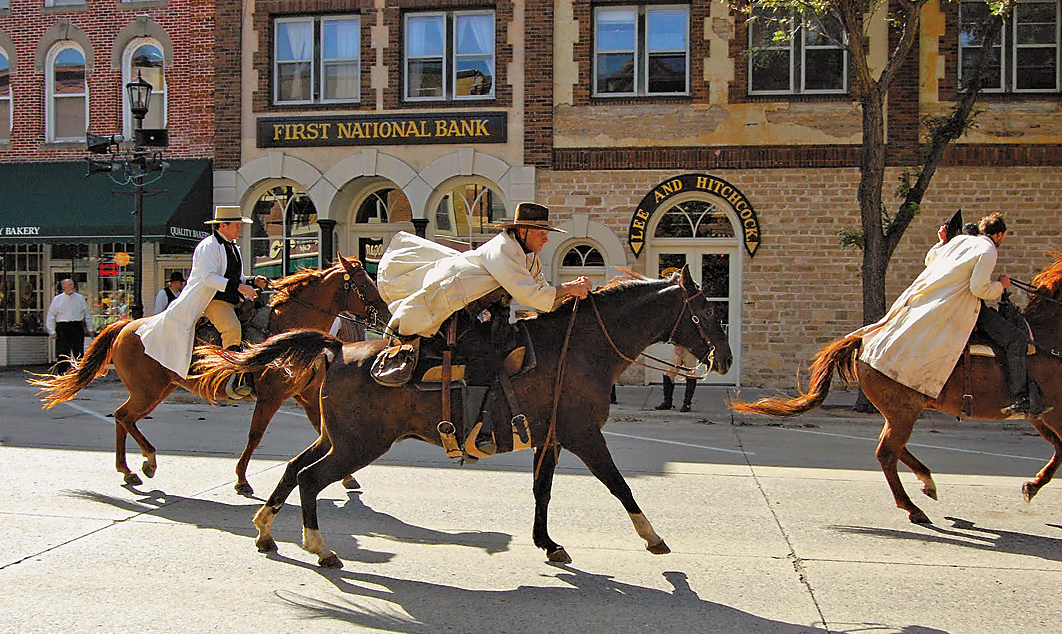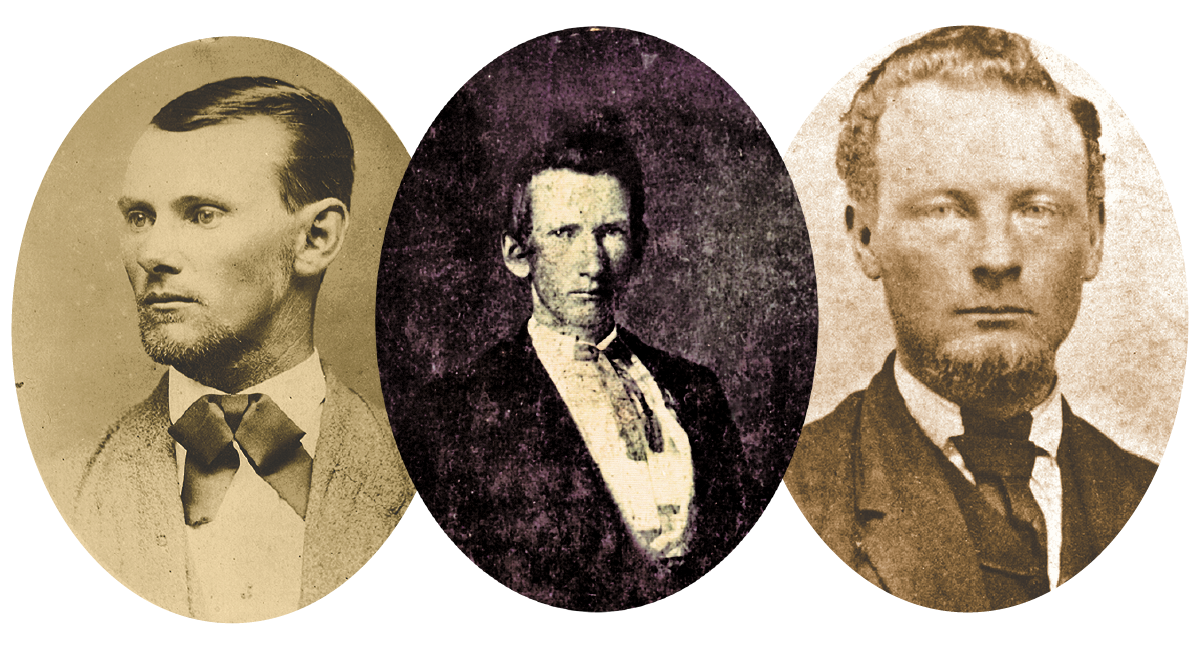 You can still visit the scene of the crime. The Northfield Historical Society has restored the First National Bank to the way it looked the day the robbers entered. Next door in the same building, an exhibit details the robbery, shootout and manhunt for the criminals. The exhibit displays firearms used in the gun battle, an outlaw's saddle and the bank's ledger book. Northfield holds its annual Defeat of Jesse James Days over the weekend closest to September 7, celebrating the townspeople's victory over the James Younger Gang. Each day of the festivities, reenactments of the bank robbery and street battle are performed.
VisitNorthfield.org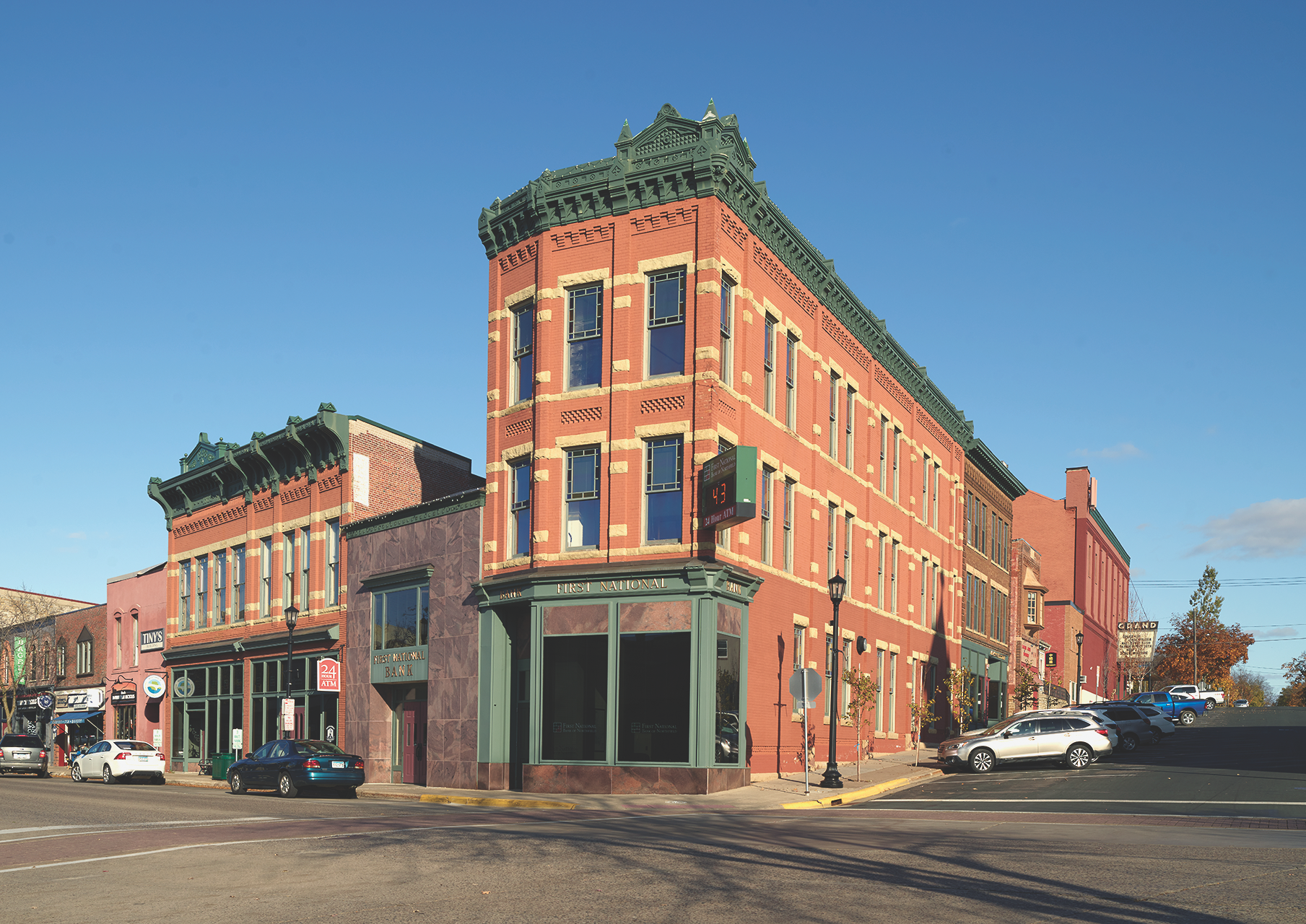 Lincoln County, New Mexico 
New Mexico's Lincoln County was the setting for a series of murders and gun battles known as the Lincoln County War. One faction, started with merchants Lawrence Murphy and Jimmy Dolan, was known as the House because of the large two-story building that housed their business. Later, a third partner, John H. Riley, joined Murphy and Dolan. The other faction, headed by John Tunstall and Alexander McSween, were called the Regulators. A series of events led to Tunstall's murder by House members on February 18, 1878. Tunstall employee Billy the Kid vowed vengeance, resulting in the Kid ambushing and shooting House supporter Sheriff William Brady on Lincoln's main street. Later, House members besieged and set fire to McSween's home in Lincoln. McSween and several Regulators were killed as they fled the burning house. The Kid escaped to fight again. Eventually, Sheriff Pat Garrett captured the Kid, and he was sentenced to be hanged. However, the Kid killed two of Garrett's deputies and escaped from the Lincoln County jail, the former House building.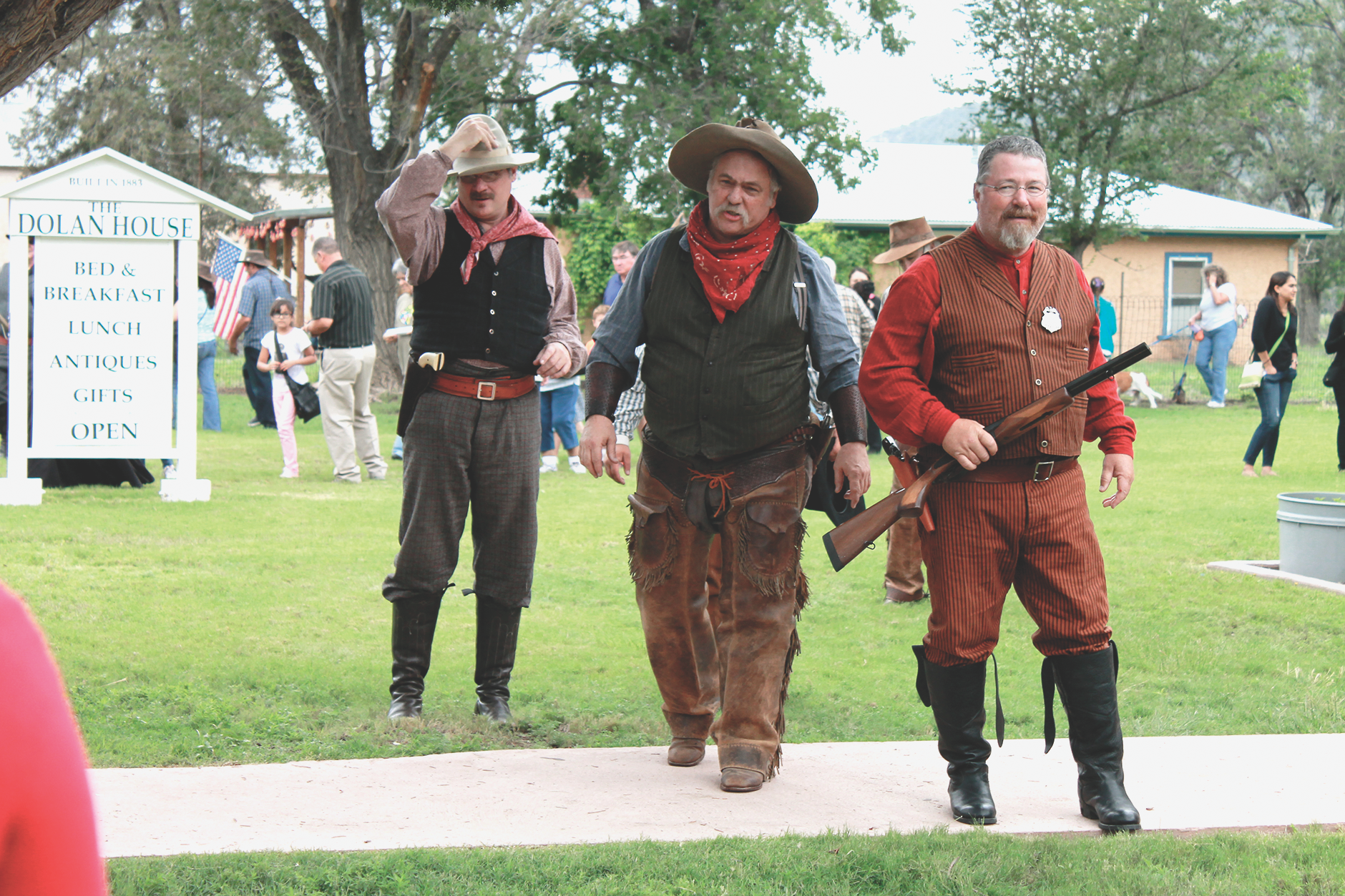 The town of Lincoln is now a historic site. Seven of its 17 preserved structures are open. Visit the building that belonged to the House and was later the Lincoln County Courthouse. Enter the room where Billy the Kid was jailed. Ten miles west is Fort Stanton, which figured significantly in the Lincoln County War. Although only one building used as the museum is open, you can walk around the fort's 88 buildings. Plan to attend Old Lincoln Days and The Last Escape of Billy the Kid held every August.
LincolnCountyNM.gov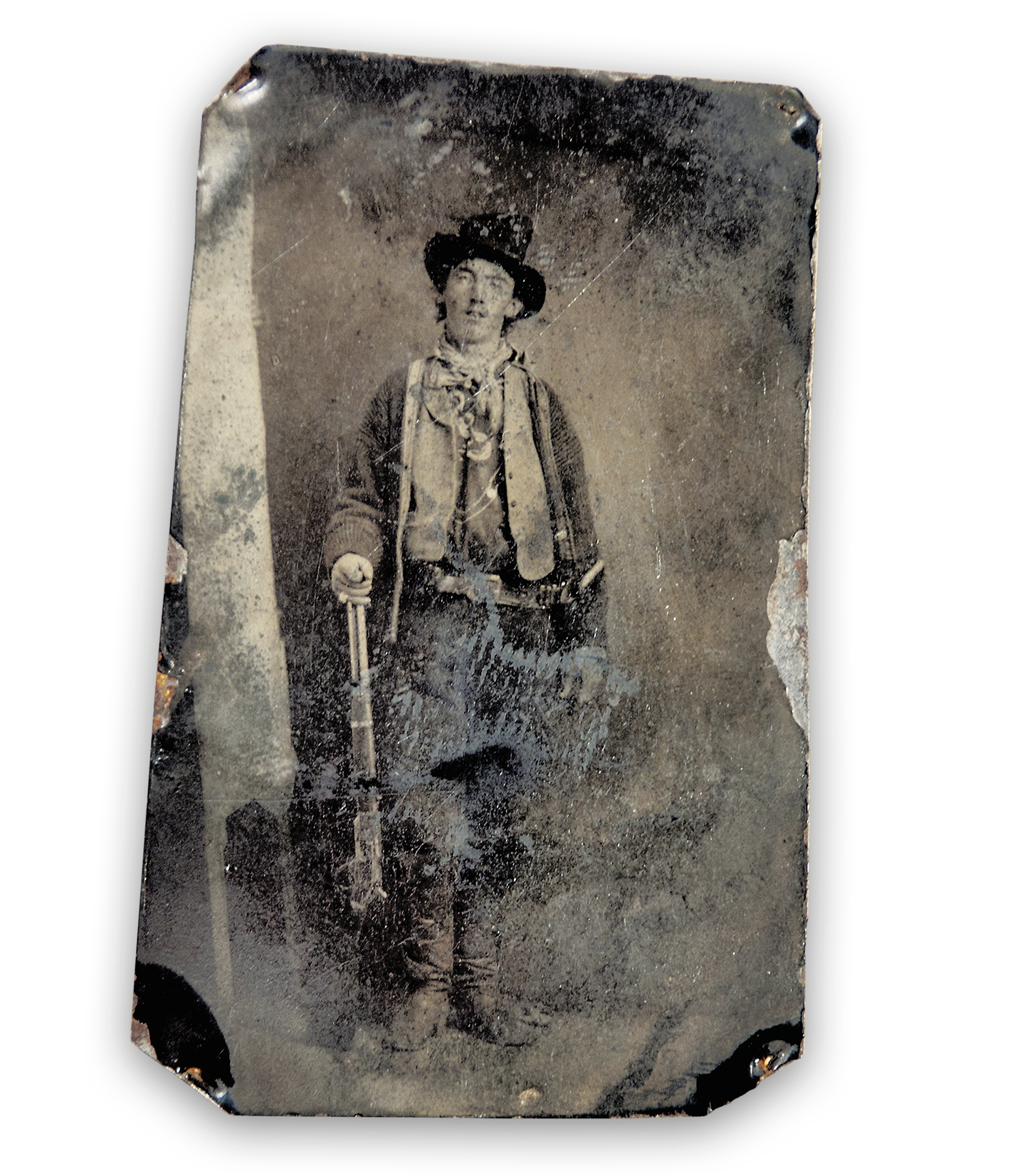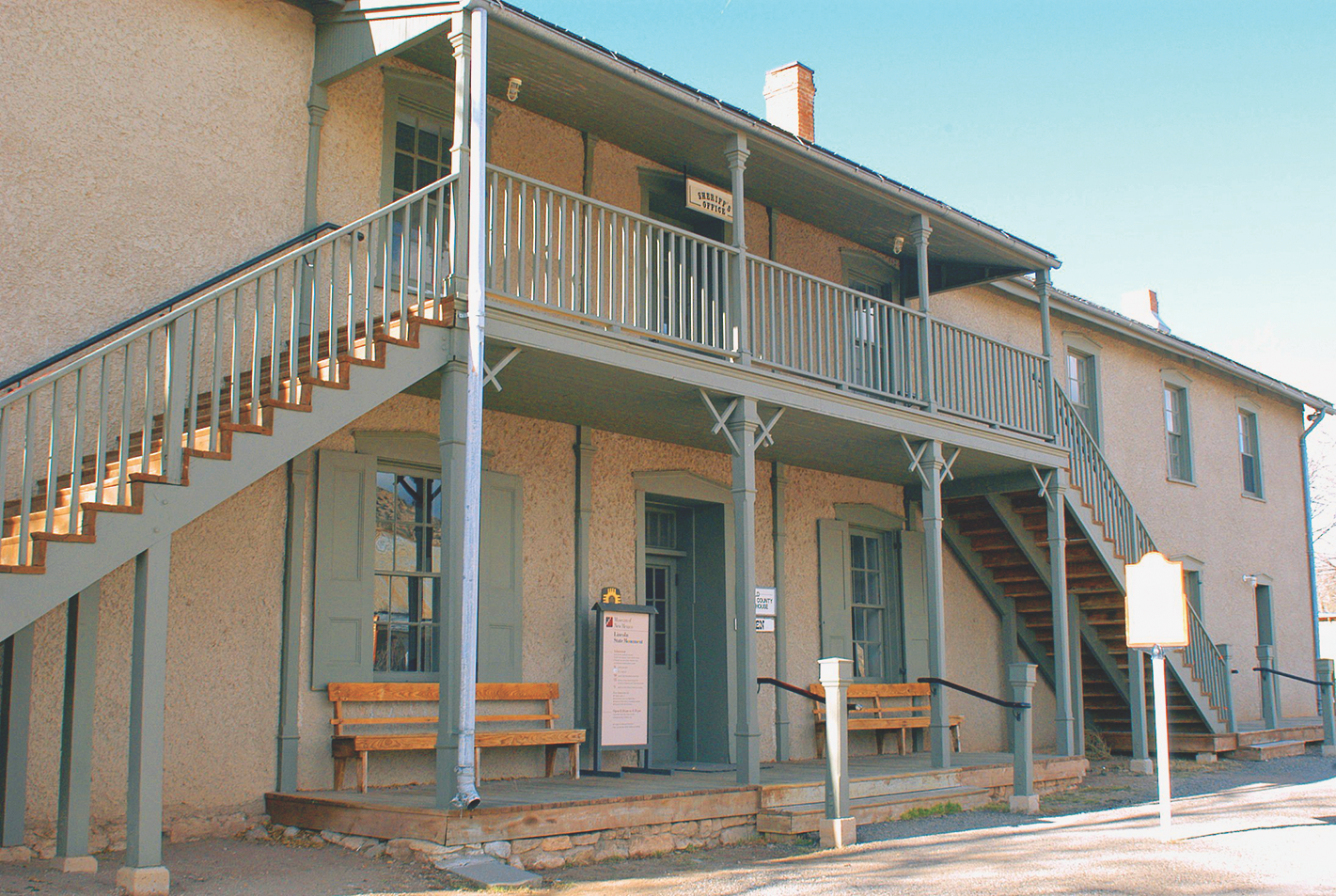 Deadwood, South Dakota
Deadwood began as an outlaw town. It wasn't supposed to exist. Located in South Dakota's Black Hills, Deadwood mushroomed into existence along Whitewood Creek with the discovery of gold in December 1875. The Black Hills were located within the Great Sioux Reservation. No Whites were allowed, but after Lt. Col. George Armstrong Custer's 1874 Black Hills Expedition discovered gold, the Army couldn't hold back the hordes of prospectors.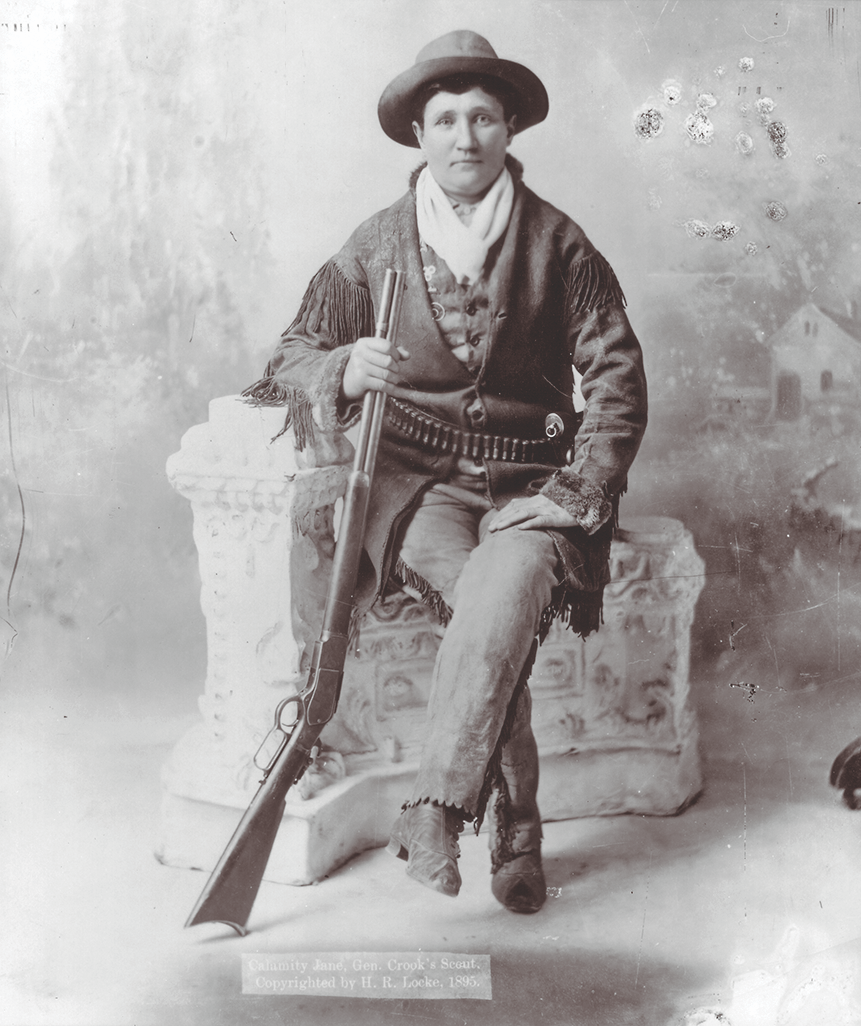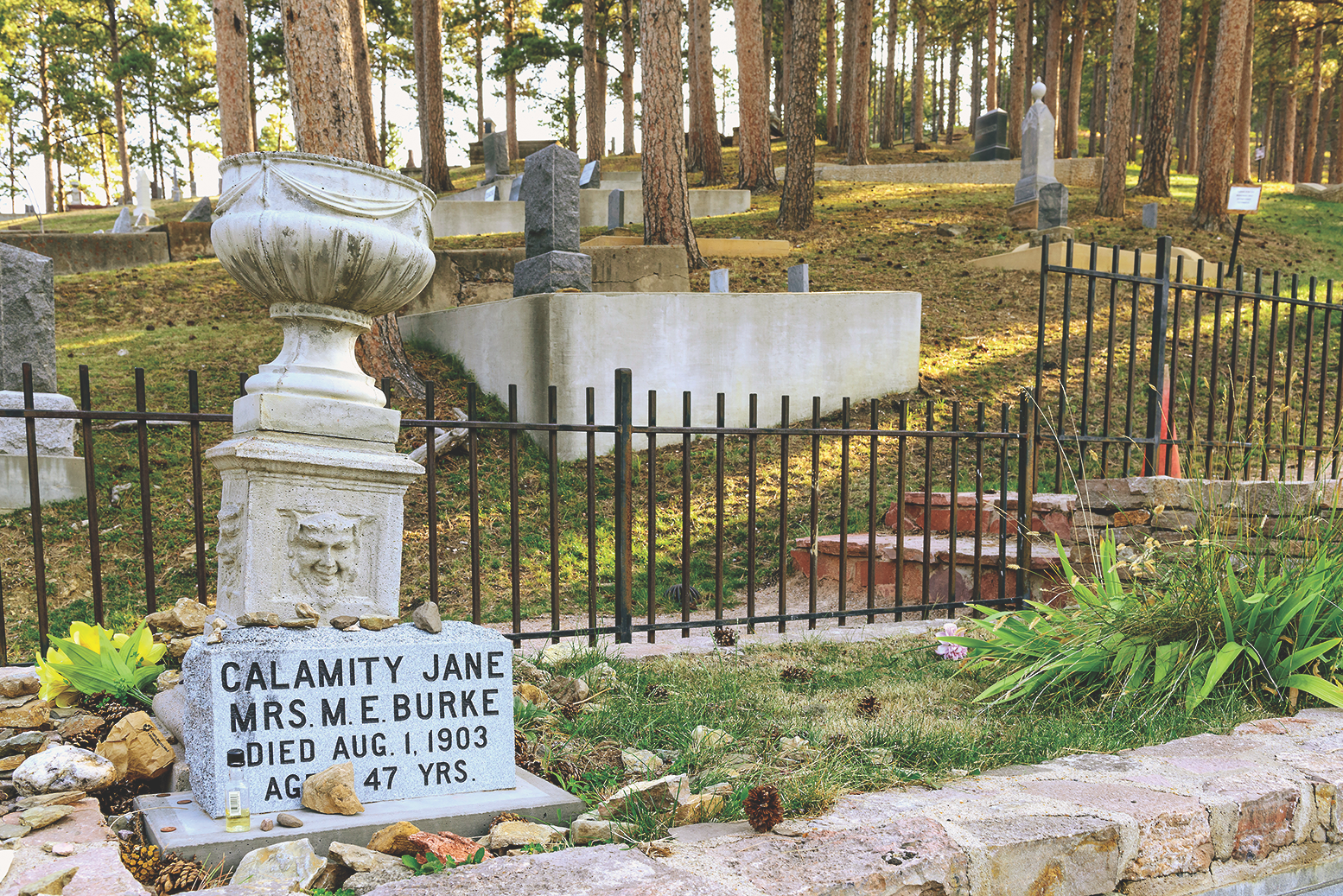 Deadwood had no government—no law enforcement. Prudent people armed themselves. Legendary gunfighter Wild Bill Hickok rode into Deadwood only to be assassinated, shot in the back of the head by Jack McCall on August 2, 1876. Citizens organized a miners' court that released McCall after he lied, saying Hickok had killed his brother. Days later, Saloon No. 10 bartender Harry Young shot and killed Bummer Dan Baum. Another miners' court released Young who claimed self-defense because he believed Bummer Dan was another man he was feuding with. Gamblers Johnny Varnes and Charlie Storms shot at each other in the street until they were out of bullets. Friends convinced them to stop, and all went to a saloon for a drink.
Take a walking tour or ride the stagecoach down Deadwood's streets and imagine what it was like during Deadwood's wild days. Witness gunfight reenactments and Jack McCall's trial. Visit the Adams Museum, which may have one of Hickok's guns, and examine the Days of 76 Museum's collection of artifacts. Deadwood holds Wild Bill Days in June, and in July, the Days of '76 Parade and Rodeo.
Deadwood.com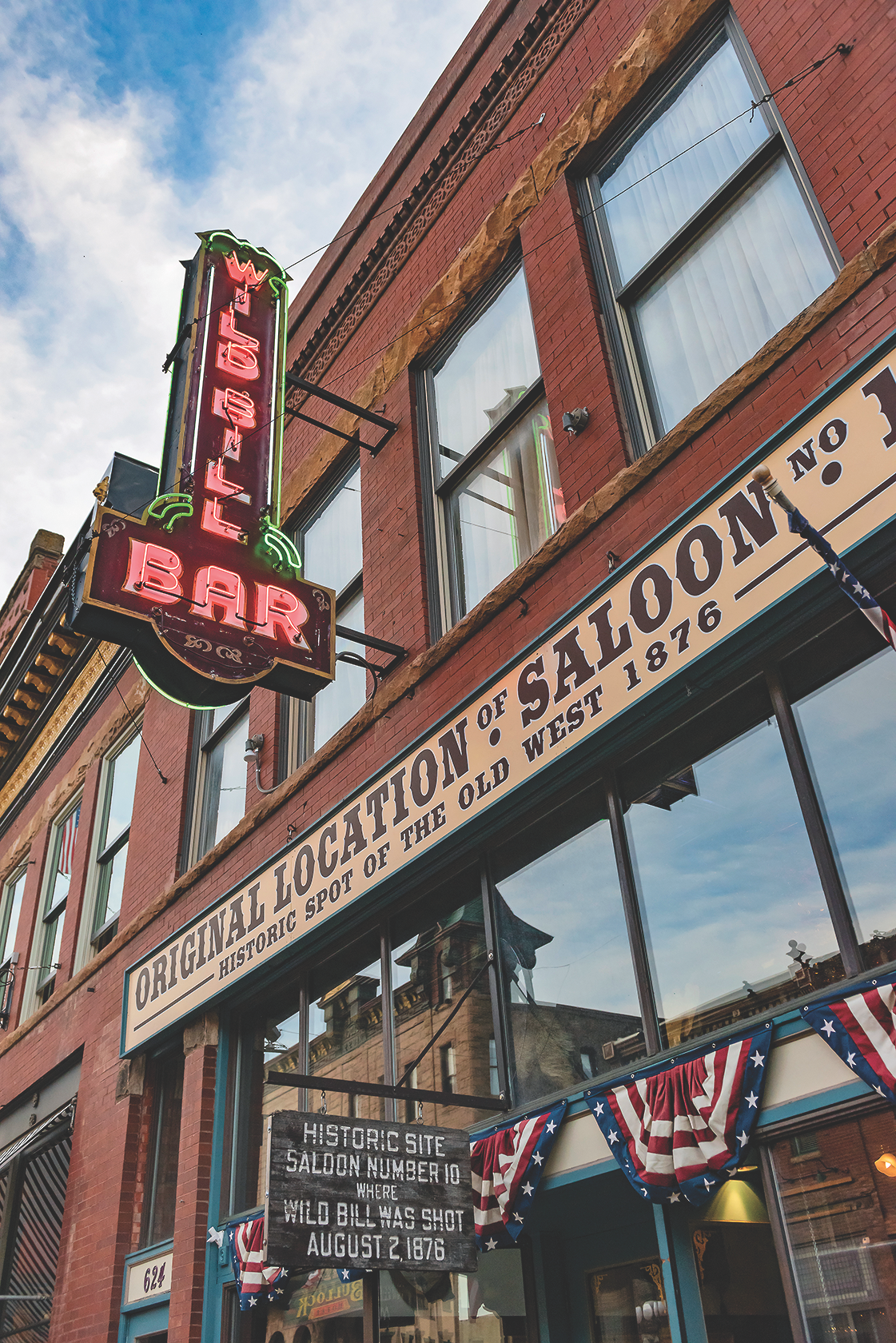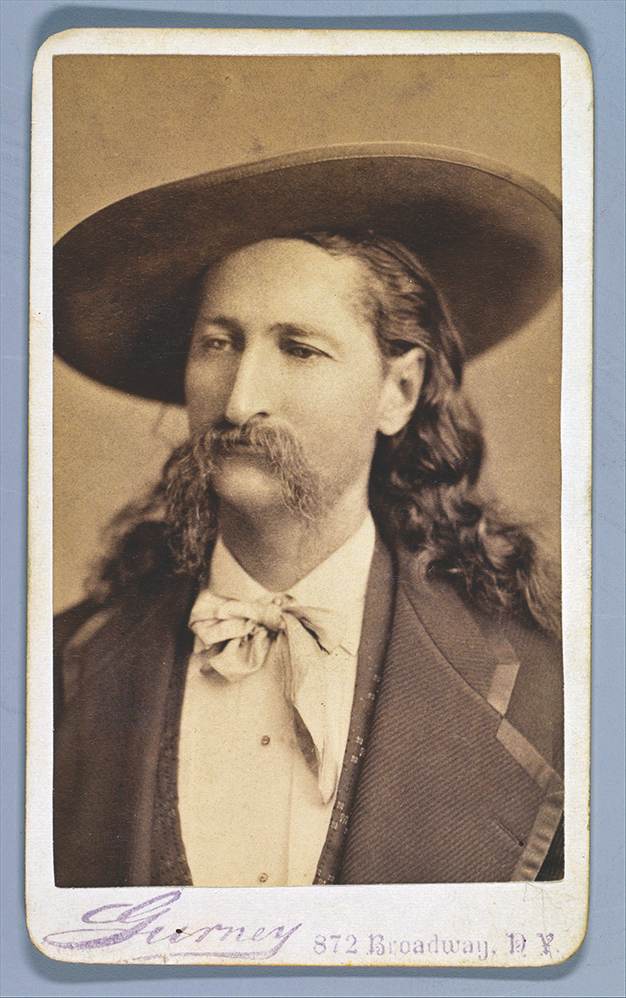 Amarillo, Texas
In the late 1880s, developers established Amarillo along the Fort Worth and Denver City Railroad in the Texas Panhandle's cattle country. Although Amarillo was a latecomer, plenty of gun battles happened in the region. Whites and Indians fought two battles at Adobe Walls, 87 miles to the northeast. The first was on November 25, 1864, when Kit Carson led troops and Indian allies against an overwhelming number of Kiowa and Comanche warriors. Carson wisely withdrew. The second battle began on June 27, 1874, when 700 Comanche, Kiowa, Cheyenne and Arapaho warriors attacked a band of buffalo hunters that included Bat Masterson, Billy Dixon and Bill Tilghman, who were able to repel their attackers. Mobeetie, which was known as Sweetwater at the time, 110 miles northeast of Amarillo, was the scene of a January 24, 1876, gunfight between Corporal Melvin King and Bat Masterson. King considered Mollie Brennan his girl, and when he learned Bat and Mollie were together at a nearby bar, he burst in, guns blazing, seriously wounding Bat and killing Mollie before Bat could fire into King's chest the bullet that killed him. Tascosa, 40 miles northwest, was Billy the Kid's hangout after the Lincoln County War and the scene of the Big Fight at Jenkins Saloon, where on March 21, 1886, a feud between two ranches left four people dead.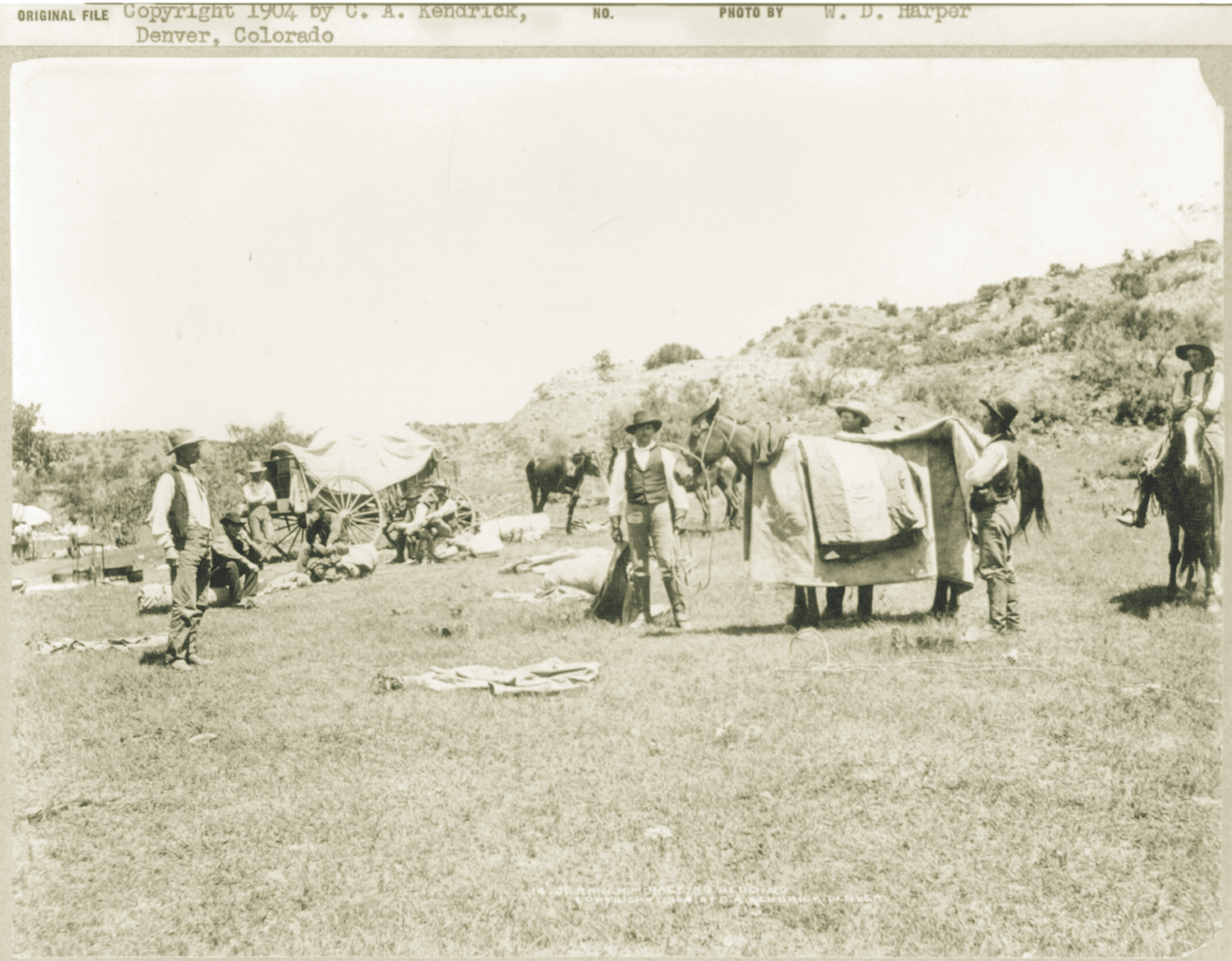 While in Amarillo visit the American Quarter Horse Museum or the Panhandle-Plains Museum. Feeling hungry? Try to beat the 72-ounce Steak Challenge at Big Texan Steak Ranch. Attend one of Amarillo's many rodeos or the Cowboy Mounted Shooters Association event in October.
VisitAmarillo.com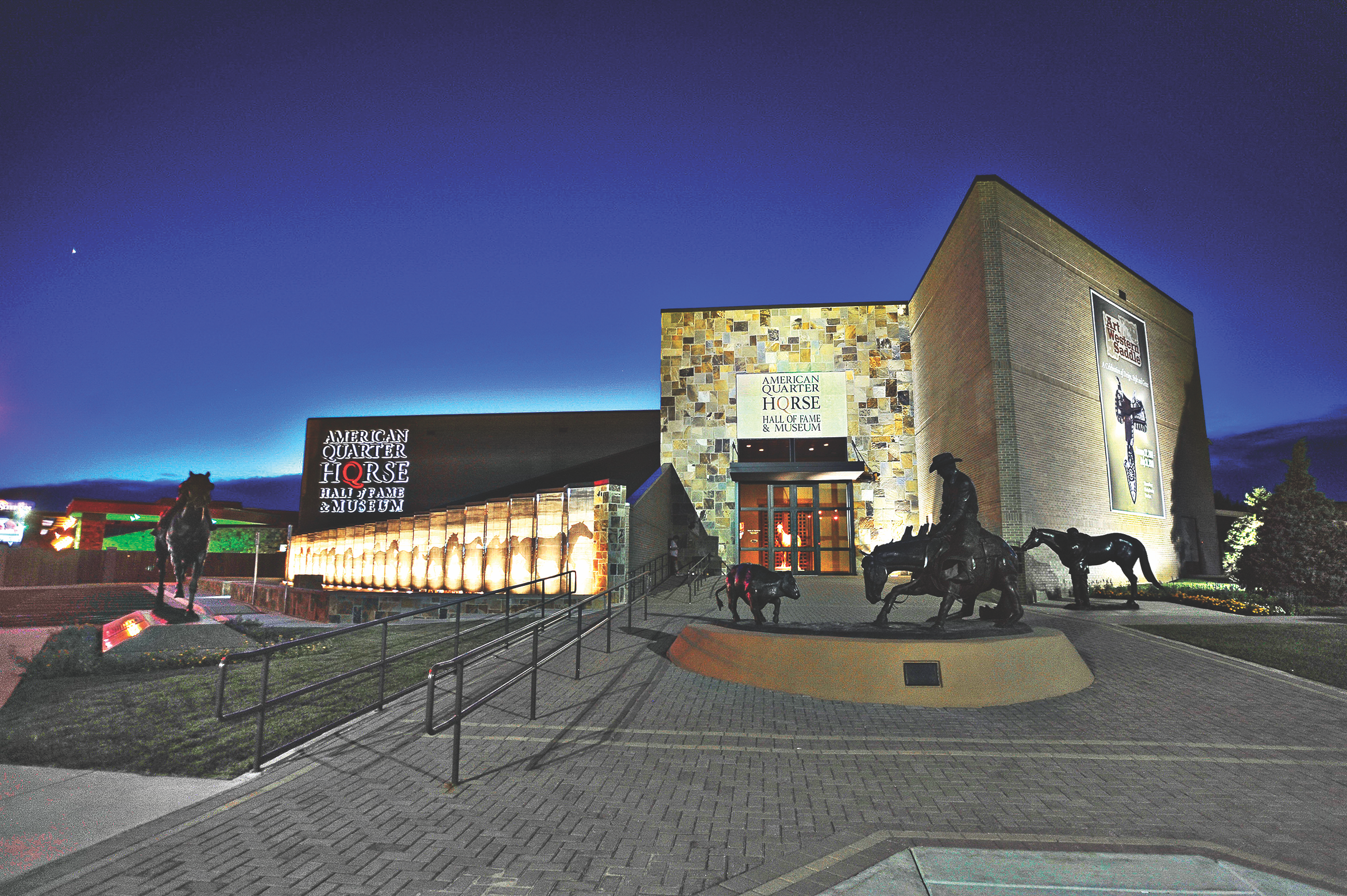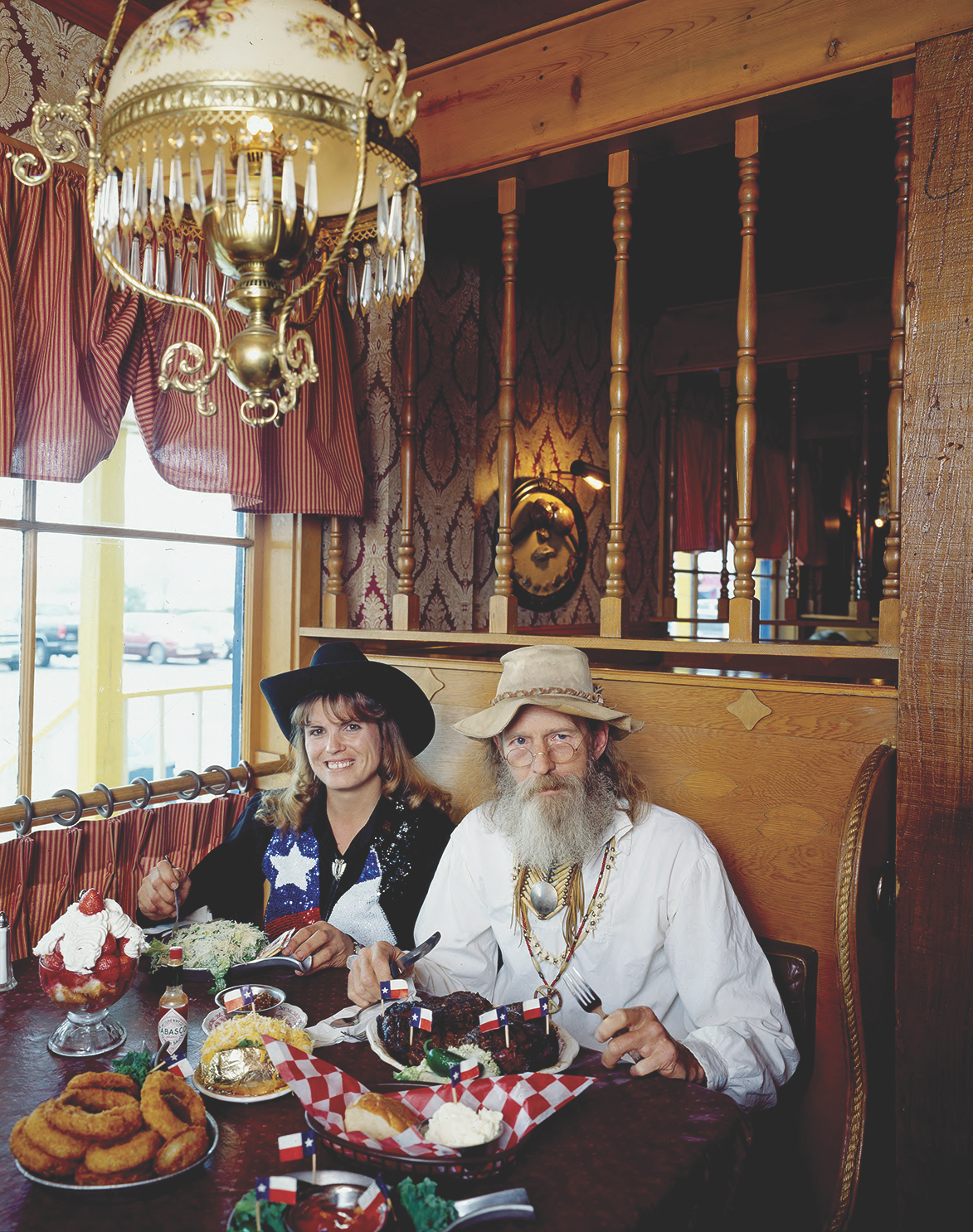 Cheyenne, Wyoming
Cheyenne got its start in 1867 as an end-of-the-tracks Union Pacific Railroad town—a Hell on Wheels town, a movable rough-and-tumble collection of tents and shanties catering to railroad workers by providing gambling, liquor and female companionship. Francis E. Warren, Wyoming's first governor and one of its first U.S. senators, said, "Every man slept with from one to a half-dozen revolvers under his pillow, for depradations [sic] of every character could be expected at any hour, day or night." Cheyenne attracted Bat Masterson, Wyatt Earp and Wild Bill Hickok. On October 24, 1902, stock detective Tom Horn was convicted of first-degree murder in the shooting death of 14-year-old Willie Nickell. Sentenced to be hanged, Horn was housed in Cheyenne's Laramie County jail. On August 9, 1903, Horn and fellow inmate Jim McCloud overpowered a guard, armed themselves and escaped. A crowd soon caught McCloud. Horn could not figure out how to release the safety on his pistol to fire it. His pursuers shot at him, one bullet creasing the top of his head. Horn was captured, returned to jail, and on November 20, 1903, he was hanged in Cheyenne.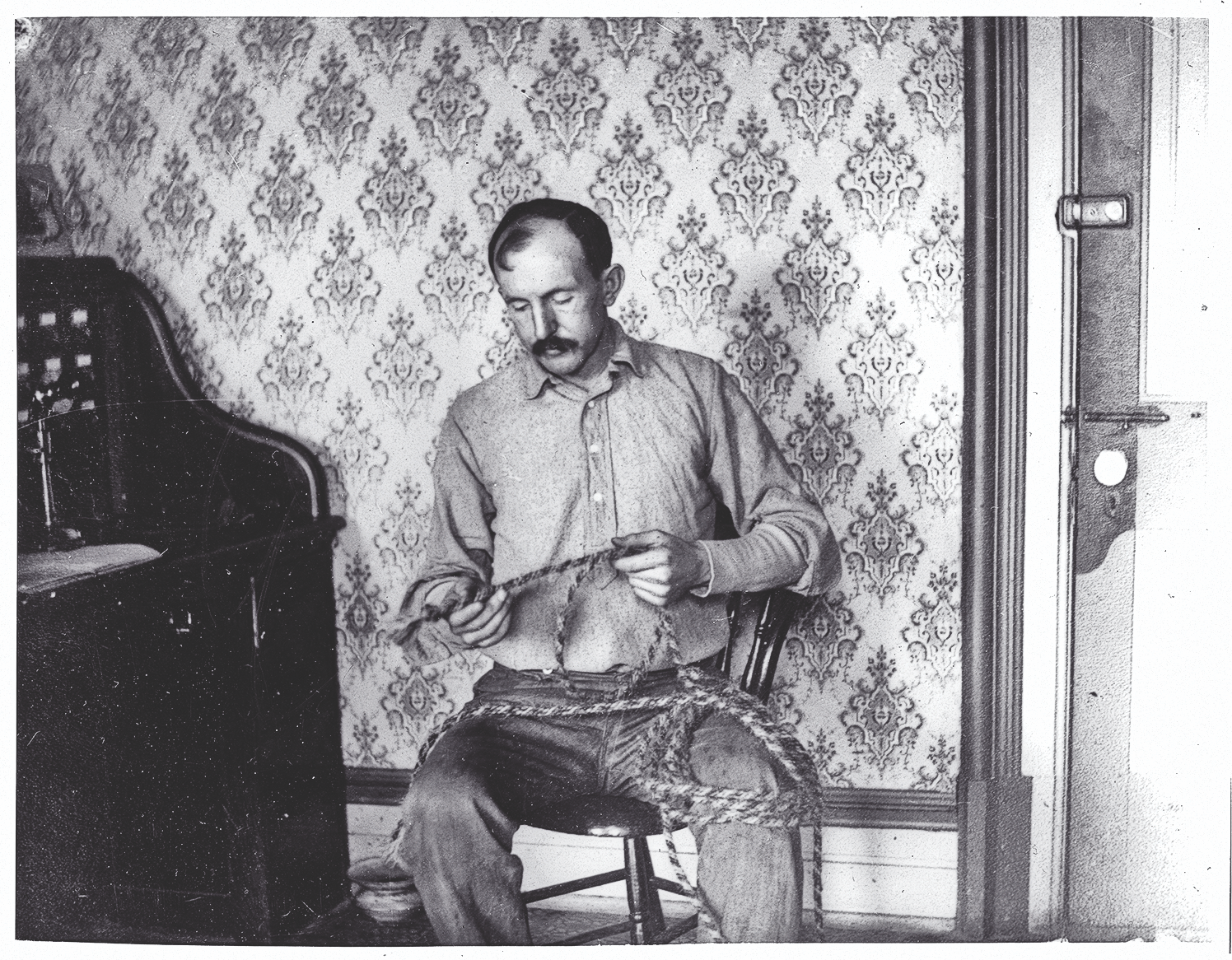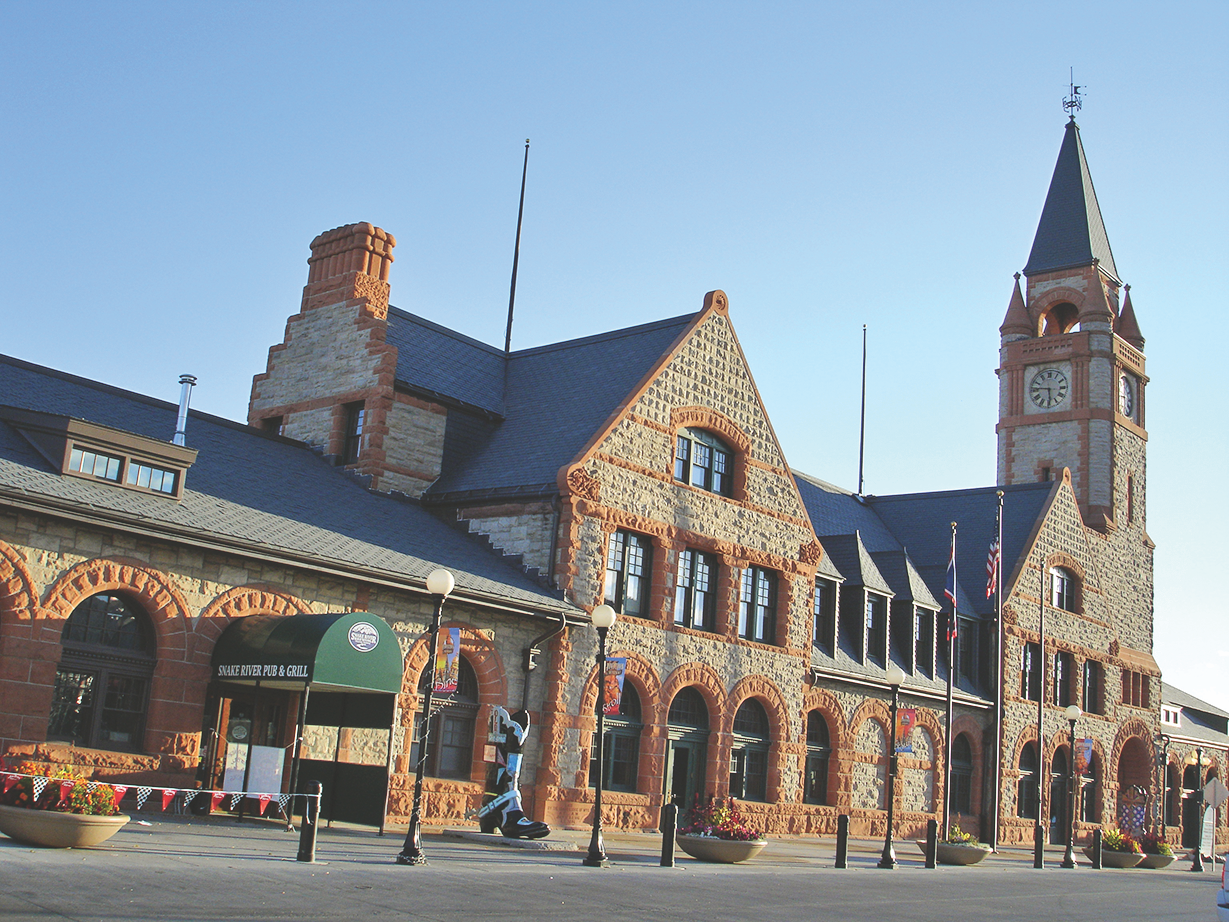 To learn about Cheyenne's interesting sites and historic buildings, ride the Cheyenne Street Railway Trolley, and to learn more history, tour the Cheyenne Depot Museum and the Cheyenne Frontier Days Old West Museum. During the summer, enjoy the Western Gunslingers show of gunfights and skits. Visit Cheyenne during its 10-day Frontier Days celebration in July with its parades, shows and rodeos.
Cheyenne.org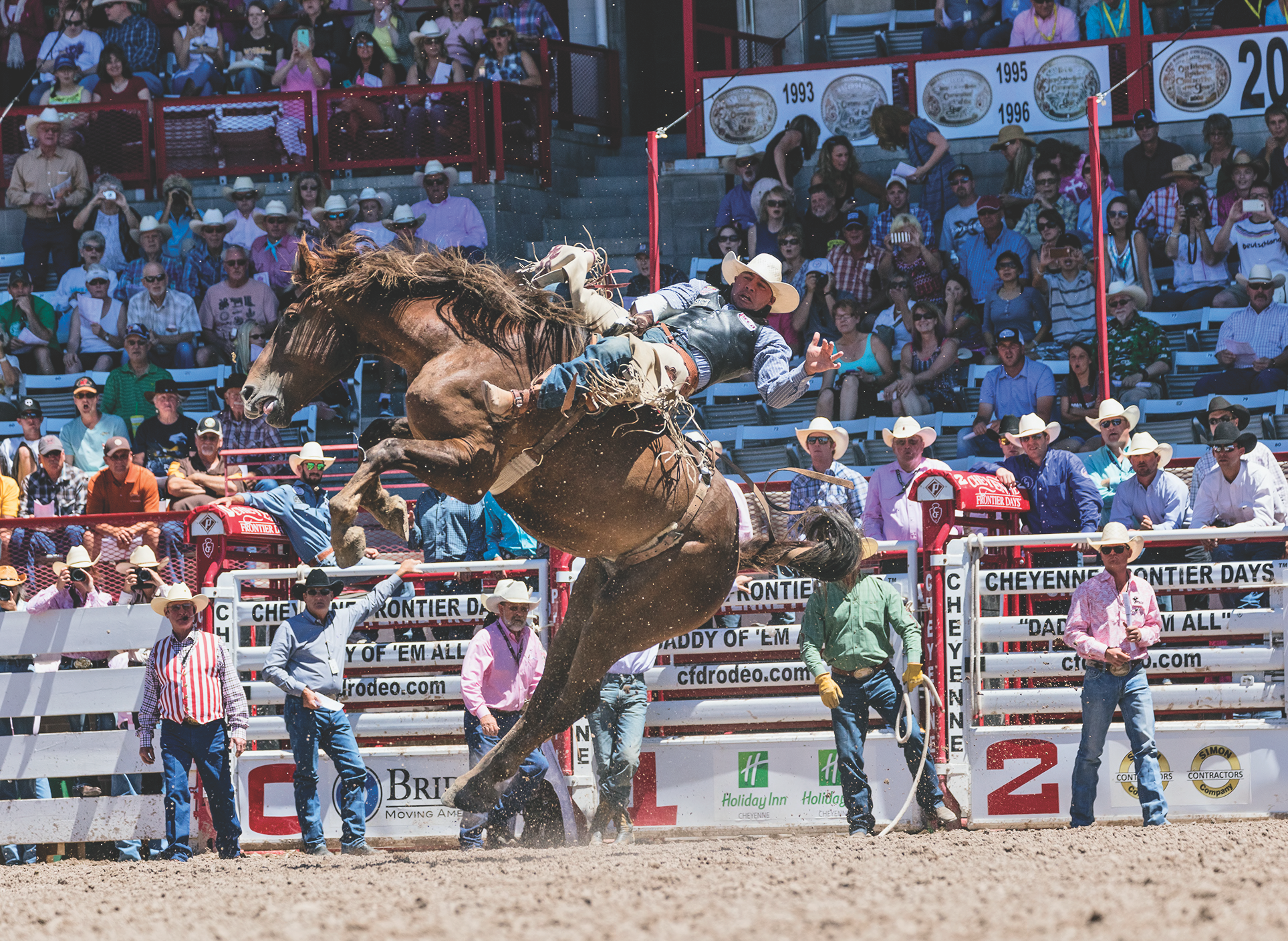 Laramie, Wyoming
Laramie, established in July 1867, was another end-of-the-tracks Union Pacific Railroad town. One of its first lawmen was Deputy City Marshal "Big Steve" Long. On October 22, 1867, a fistfight broke out between four cowboys and four Illinois newcomers. Big Steve was unsuccessful in breaking up the fight until he pulled two six-shooters and fired into the brawlers, killing five. That December, two prospectors were arguing over whose turn it was to buy the next round of drinks in the Baby Doll Saloon. Big Steve ordered them to settle down. When they didn't listen, he shot and killed them both as well as a bystander. Lawman Big Steve moonlighted as an outlaw. On October 18, 1868, he attempted to rob a prospector, "Hard Luck" Harrigan, who shot back, wounding Big Steve. He asked his fiancée to treat the wound. When she learned what happened, she told the vigilance committee which promptly hanged Big Steve from a telegraph pole. In 1872, the federal government built the Wyoming Territorial Prison, which later was turned over to the State of Wyoming. In June 1894, outlaw Butch Cassidy entered the prison after he was convicted of being in possession of a stolen horse valued at $5. Butch was a model prisoner, and the governor pardoned him in January 1896.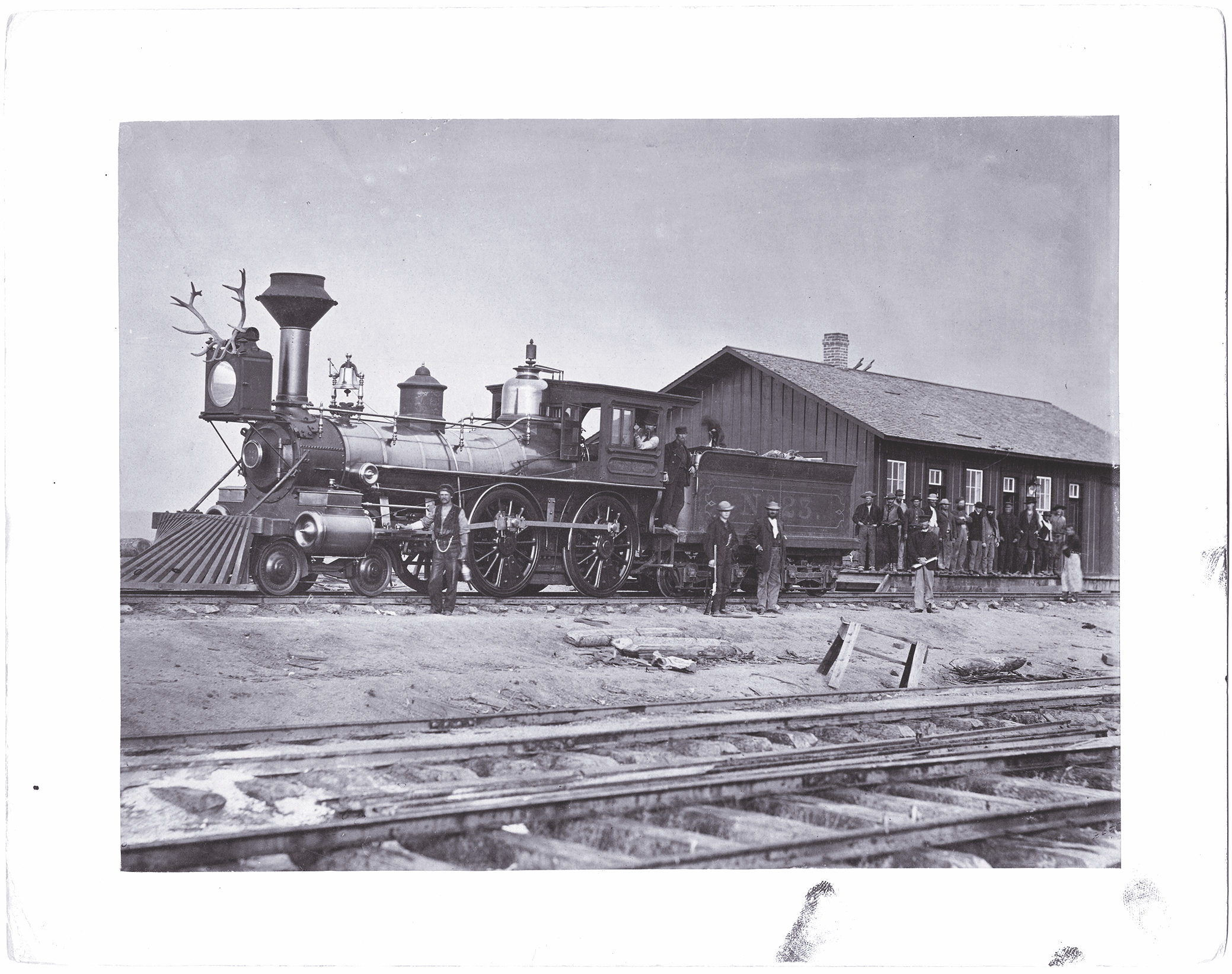 There's plenty for the history lover—the Laramie Plains Museum, Laramie Historic Train Depot, Wyoming Territorial Prison and University of Wyoming's American Heritage Center, among the largest archives in the nation. Attend Laramie's Jubilee Days held in July with rodeos, parades and a carnival.
VisitLaramie.org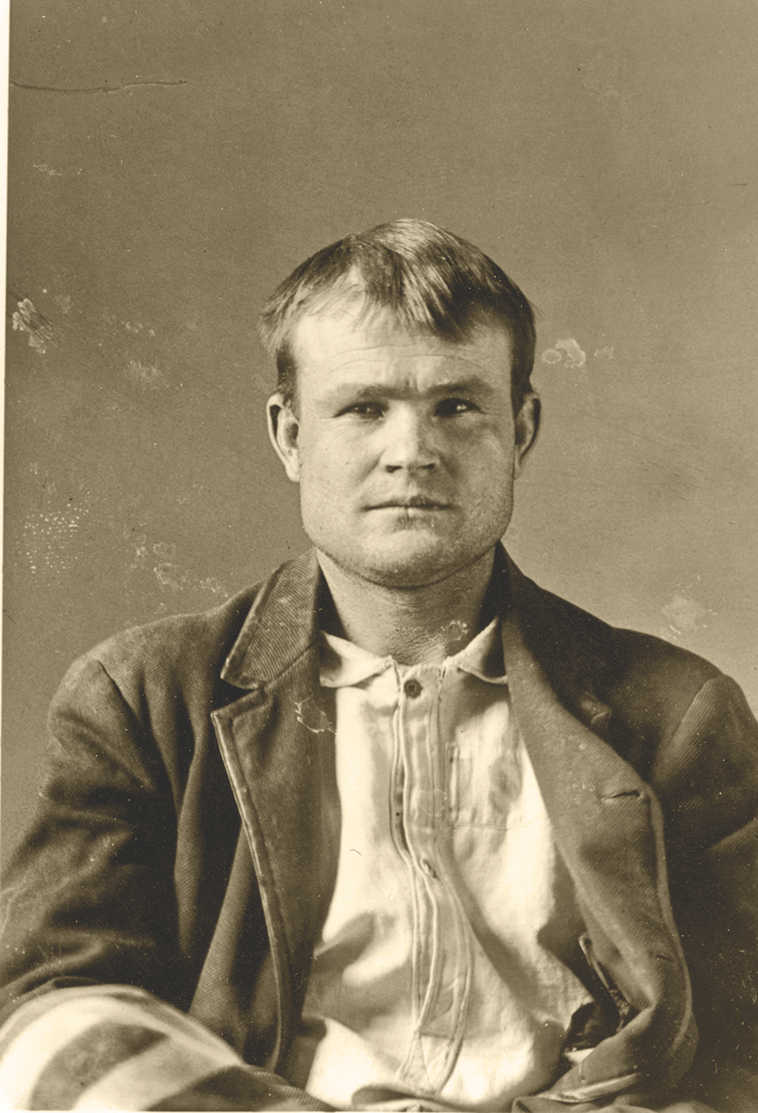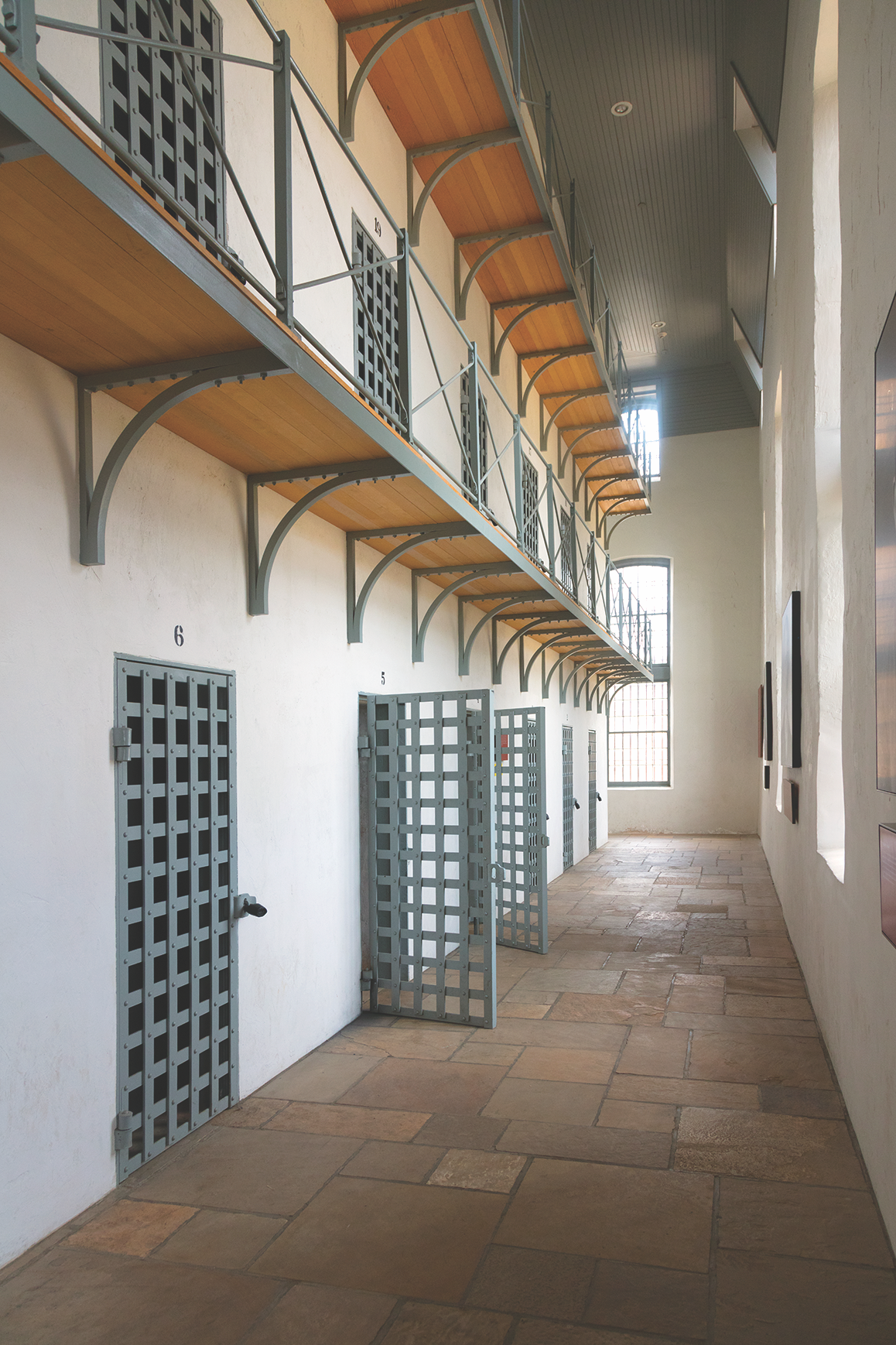 Bill Markley's latest book with dueling coauthor Kellen Cutsforth is Standoff at High Noon: Another Battle over the Truth in the Mythic Wild West.