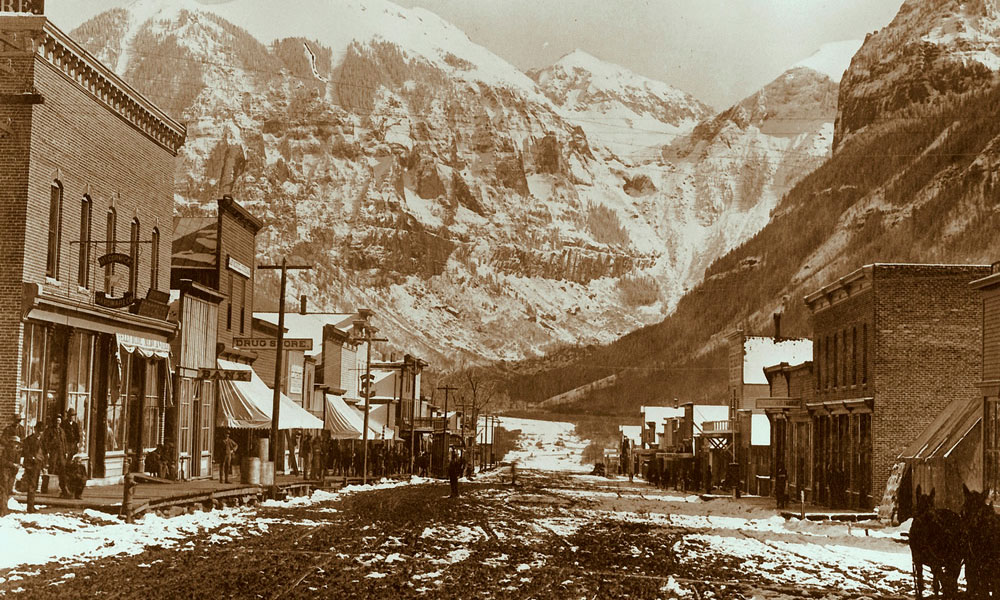 Butch Cassidy was born Robert LeRoy Parker on April 13th, 1866, in Beaver, Utah to a good Mormon family. A turning point in his life came when the family became involved in a land dispute. His father Max was a bit of a jack-Mormon and a court headed by church leaders ruled against them. The family felt wronged and Butch developed a strong dislike to authority figures.
He took a job working on a ranch to help the family get by and there he made the acquaintance of Mike Cassidy. Mike taught the youngster to ride and shoot. Mike was also a small-time cow thief and soon young Parker was riding with him. He found the life of an outlaw fun and exciting compared to the dreary life on a Mormon farm., Colorado. He found the company of booze, gambling and fast women equally exciting.
He took a job working in the mines but soon grew weary of the live of a miner and began looking for a way to make more money. Thanks to his mentor, Mike Cassidy, Butch knew horses and soon he was making money racing, but he soon decided there was more money in robbing banks.
On June 24th, 1889, he and a fellow Mormon, Matt Warner along with Warner's cousin, Tom McCarty, robbed the San Miguel Bank in Telluride of some $20,000.
Butch had planned and executed a textbook bank robbery on his first attempt. They entered the bank when there was only one teller present, demanded cash, got on their horses and rode out of town. As part of his plan Butch had placed a relay of horses so they could mount fresh ones along their escape route that when the ones they were riding played out. By the time a posse was organized they were long gone.
Robbing banks and trains was a step above other kinds of thievery and he'd crossed over that line to the big time.
https://truewestmagazine.com/the-drifting-cowboy/