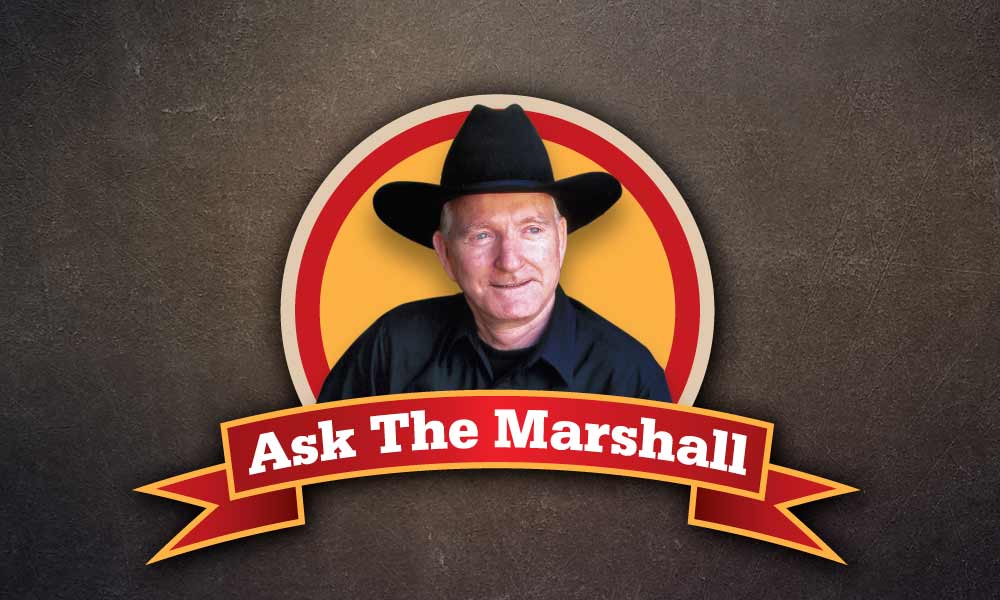 Did Big Nose Kate carry a gun?
Jim Ramsey
Portland, Oregon
"Kate did not need a gun. Her wit and cunning words were her best weapon (or worst enemy, depending)," says Anne Collier, curator of Cultural & Natural History Collections, at the University of La Verne in California, and an authority on Mary Katherine Horony, also known as "Big Nose Kate."
"There are no records of her carrying guns during her years with 'Doc' Holliday or after," she adds. "I suspect, however, that she had guns available to her during her later years, living on the John J. Howard property in [Arizona's] Cochise County, as they lived rural and would most likely keep a gun handy for protection against wildlife."
Marshall Trimble is Arizona's official historian and vice president of the Wild West History Association. His latest book is Arizona Outlaws and Lawmen; The History Press, 2015. If you have a question, write: Ask the Marshall, P.O. Box 8008, Cave Creek, AZ 85327 or email him at marshall.trimble@scottsdalecc.edu.
https://truewestmagazine.com/he-lived-with-big-nose-kate/