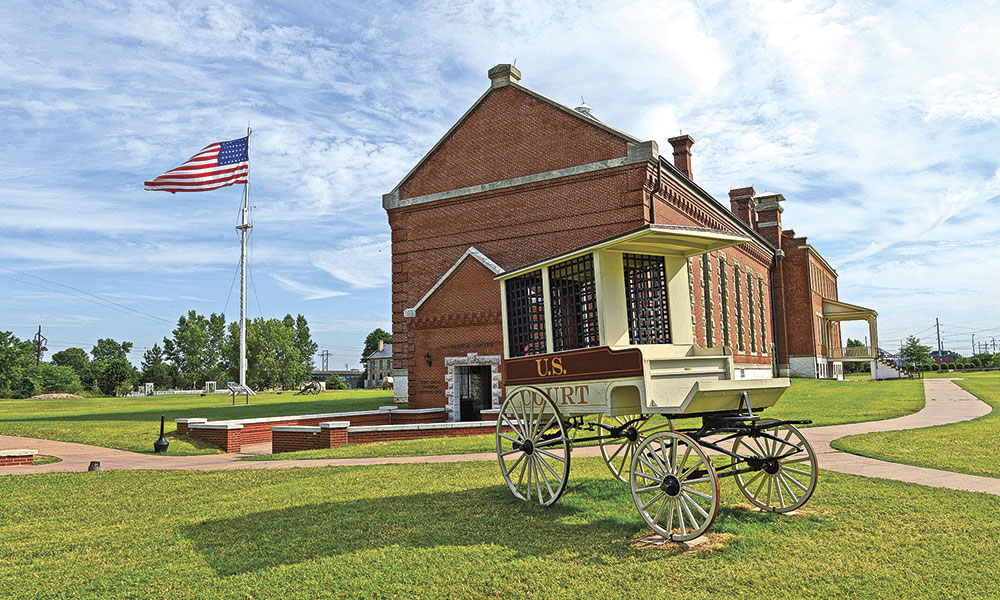 Isaac C. Parker did a lot to make the frontier settlement of Fort Smith famous, and all these years later, the so-called hanging judge might as well be working for the visitors' bureau. His legend is still a tourism bonanza for this north-central Arkansas town of 86,000.
Is his reputation overdone? Did he really tell the condemned they'd hang until "dead, dead, dead!"?
On the second question, no. The first, yes. Parker, whose sentencing led to 79 executions, was a hard-working, thoughtful opponent of capital punishment who believed the law gave him no leeway.
The staff at Fort Smith National Historic Site can set the record straight as they explain Fort Smith's beginning, in 1817, as a military post on the Arkansas River. From there, the town grew into a major jumping off point for westbound settlers.
"The West as we think of it begins here," says docent John Hagen.
The Fort Smith site features three buildings, including a visitors' center housed in an 1851 barracks. Tourists can inspect two jails, a replica gallows and Parker's courtroom. His desk, gavel and books are there, too.
Walk the path behind the site to the Trail of Tears Overlook. Panels tell of the removal of the Five Civilized Tribes to the Indian Territory of Oklahoma, right across the river.
The path ends at Belle Point overlooking the Arkansas and Poteau rivers, location of the original Fort Smith. "You can see exactly what settlers saw," says Hagen. "It's picturesque. People stand there and make a connection to the past."
Another can't-miss stop is the Convention and Visitors Bureau, housed in a bordello known as Miss Laura's Social Club. Volunteers lead tours through some rooms that look as they did in the 1900s, with period clothing, decorative items and some original furnishings and paintings.
Stop and chat with Carolyn Joyce, a legend herself. For 26 years, she's donned a costume and portrayed Laura Ziegler, queen of the madams at a time when seven houses stood in a row. Joyce lovingly recreated Miss Laura's sitting room and bedroom, as well as exhibits and displays throughout the house, and can answer any question about the hard-nosed madam.
"She didn't allow girls downstairs unless fully clothed and they weren't allowed to work the streets," says Joyce. In 1973, Miss Laura's became the only former bordello listed on the National Register of Historic Places.
For a good town overview, take a trolley tour hosted by the Fort Smith Trolley Museum. See the Fort Smith Museum of History, founded in 1910 and featuring a room dedicated to William Darby, of World War II's Darby's Rangers, forerunner of today's Army Rangers.
The trolley passes Fort Smith National Cemetery, where Parker rests, and a monument to U.S. Deputy Marshal Bass Reeves stands. When outlaws fled to Indian Territory, Parker knew that Reeves, born a slave and a brilliant man-hunter, would bring them back.
The town's commitment to history will get a huge boost with the opening of the United States Marshals Museum on September 24, 2019, the agency's 230th anniversary. Since then, more than 100 deputy U.S. marshals have been killed working for the Western District of Arkansas and in Indian Territory. They've played a key role in Fort Smith history and many consider the exciting new museum as a special kind of homecoming.
To see Arkansas' largest variety of Victorian architecture, tour the Belle Grove Historic District. The Clayton House, built in the 1850s, has coal-burning fireplaces in eight rooms and intricate woodwork.
For some rock 'n' roll fun, visit the Fort Chaffee Barbershop Museum at old Fort Chaffee. In 1958, draftee Elvis Presley received his first Army haircut there, relieving him of his famous pompadour. So many photographers documented the event it came to be called "the haircut heard around the world."
"It looks exactly as it did the day Elvis walked in," says Joyce.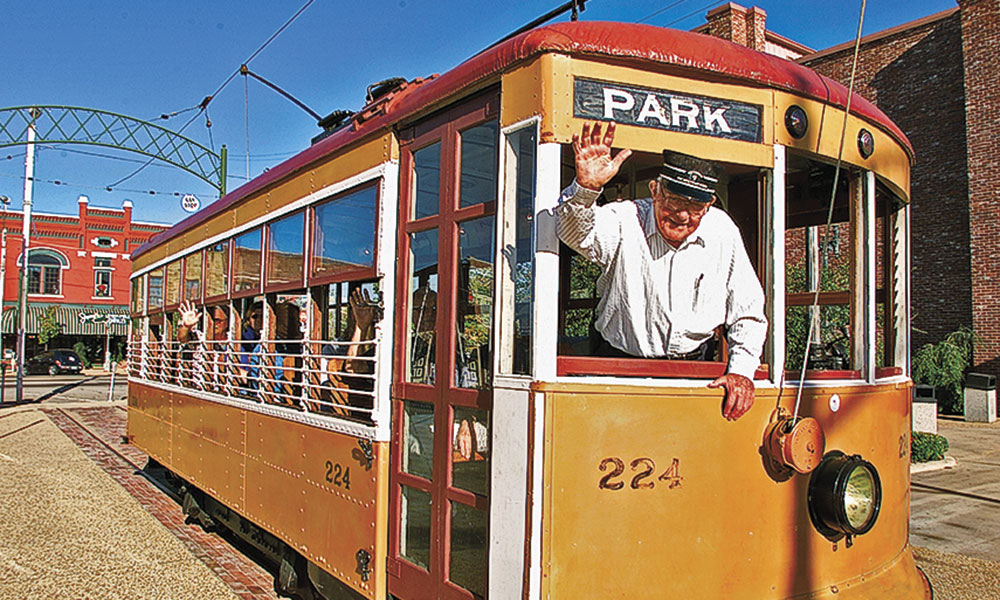 Where History Meets The Highway
Fort Smith CVB
To plan your trip, stop at the Fort Smith CVB, 2 North B Street, housed in Miss Laura's Social Club, the first bordello on the National Register of Historic Places.
Fort Smith National Historic Site
See Colt revolvers from 1860-1878, an 1860 Spencer rifle and a Wells Fargo shotgun. The site has outlaw Ned Christie's gun, bandit queen Belle Starr's bracelet, and photos of George Maledon, prince of the hangmen.  "He was so efficient and professional at what he did, people were uncomfortable around him," says Hagen.
Miss Laura's Social Club
To understand how Laura Ziegler's girls lived, watch Step Into: Miss Laura's, a documentary produced by Mad Possum Pictures.
Annual Events in Fort Smith
Events throughout May, Western Heritage Month, end with the Old Fort Days Futurity & Rodeo, held since 1933. For spooky October fun, take the Murder and Mayhem Haunted Trolley Tour beginning at the Fort Smith Museum of History. Hear actors dressed as Judge Parker and his wife tell stories of ghosts from days past.
RV Parks and Campgrounds
Park Ridge RV Campground
1616 Rena Rd, Van Buren, (479) 410-4678
Fort Smith-Alma RV Park
3539 N Highway 71, Alma, (479) 632-2704
Leo W. Banks is an award-winning writer based in Tucson. He is the author of the mystery novel, Double Wide.
https://truewestmagazine.com/oregon-trail-stories/