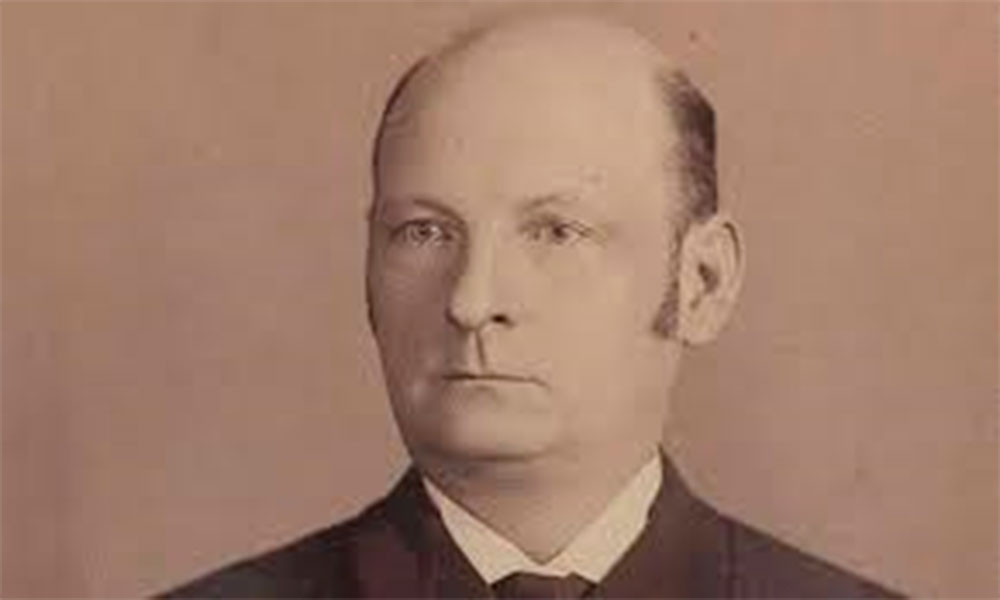 The Younger brothers present a classic example of how the war destroyed families. If any family could be called "Rebels with a Cause," it would be them. They were solid American frontier stock. Like many other Missourians, their roots were in Virginia. Their father, Henry Washington Younger, was related to General Robert E. Lee. Family members had fought with Andrew Jackson at the Battle of New Orleans. They were a prosperous Southern family who owned several farms in western Missouri until the Civil War came. The tragic events that tore the family apart during the Civil War exemplifies how the fighting men weren't the only casualties in that bloody conflict.
Colonel Henry Younger and his wife Bursheba raised fourteen kids.  He'd acquired the honorary title due to his activity in political affairs. He was a respected judge and member of the Missouri State legislature.  Ironically, he was also a Unionist, opposed to secession. However, the Younger's farms had been attacked and looted several times by Jayhawkers during those turbulent times but he was a man of restraint, believing the conflict would end soon.  But it was not to be.
During this time of turbulence the citizens in Missouri still found time to socialize, but friction ran high between the military and those suspected of being Confederate sympathizers. Cole Younger and his sisters attended a dance in the fall of 1861. During the evening Captain Irvin Walley asked one of the Younger girls to dance and when she refused, he made some insulting remarks. Seventeen-year old Cole came to his sister's defense. In a show of authority, Walley asked Cole the whereabouts of Quantrill. Cole replied he didn't know and the officer called him a liar and a fight ensued.  It was broken up after Walley pulled a pistol.
When Cole and his sisters arrived home he told his father of the altercation and was advised to leave immediately for one of Younger farms safely out of reach of Walley and his friends. The night after Cole left, Walley and some soldiers arrived at the Younger house demanding Cole be turned over to them. Upon learning Cole had vanished, he swore vengeance. Cole knew he was no longer safe and it was at that time he joined Quantrill's guerillas. His leadership qualities were soon recognized by the chieftain and soon Cole became a first lieutenant in the outfit.
https://truewestmagazine.com/bob-youngers-gang-in-madelia/