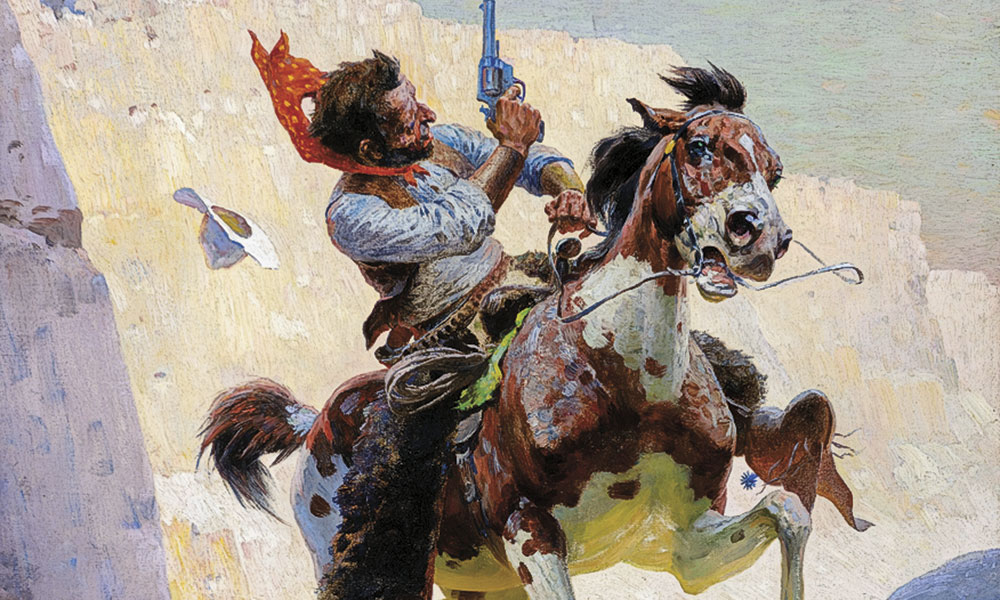 Thomas Moran was alive today, he would be surprised to hear that his former pupil reached the million dollar auction mark through an unusual subject matter, not for  his early landscapes, nor his frequent American Indian depictions. William R. Leigh's two million-dollar paintings portray…cowboys. 
Leigh's path to this moment started when the 30 year old returned to the U.S. in 1896, after studying art in Munich, Germany. His 12 years taught him superb draftsmanship that art critics would later highlight as his best asset.
He got his start as an illustrator, first at Scribner's. In 1900, while illustrating the "Railroad" articles for McClure's, he must have read about the Santa Fe Railroad's sponsored art excursions to the Grand Canyon because, when Munich classmate Albert Groll invited Leigh to visit him in Laguna, New Mexico Territory, Leigh contacted William Simpson, the railroad's advertising manager, and got a free railway ticket to Laguna in exchange for a painting he would create of the canyon.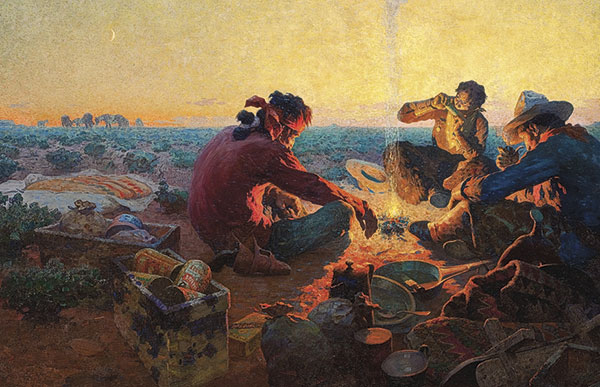 Sponsoring art excursions to the Grand Canyon started with Moran, actually, after the railroad's Ad Manager W.F. White viewed Moran's The Grand Chasm of the Colorado, painted on the artist's first visit to the Grand Canyon in 1873. Moran had reached the Grand Canyon by horse then, so a trip by rail was the lap of luxury when he received the invite to paint there in 1892. The railroad then expanded the program to include other artists, ranging from Joseph Henry Sharp to Oscar Berninghaus.
But even though, during 1906 and 1914, Leigh's oils were landscapes in the style of Moran's, his sketchbooks were full of the people he met—Navajos, Hopis and Zunis.
When Leigh began filling his canvases with characters, rather than landscapes, he rarely painted a white person. "Leigh's deepest bias was against civilized man, and he therefore concentrated upon unspoiled cultures where individualism remained unweakened and freedom unabridged," wrote Delmer Duane Cummins, in his 1974 biography of the artist.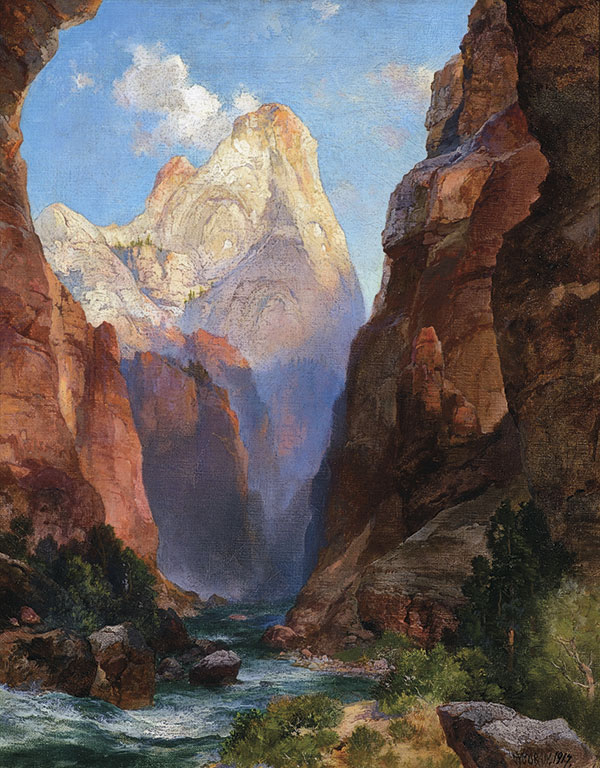 Of Leigh's top 10 auction records to date, only four have Indian subjects, and two feature both cowboys and Indians: The Narrowing Circle depicts them in battle, and one of the million-dollar paintings, Home, Sweet Home, shows cowboys making music around a campfire with a Navajo friend. But most of the artist's top cowboy paintings sold at auction have portrayed lone cowboys, like the one in the 1943 oil, A Close Call, sold at Coeur d'Alene Art Auction, on July 26.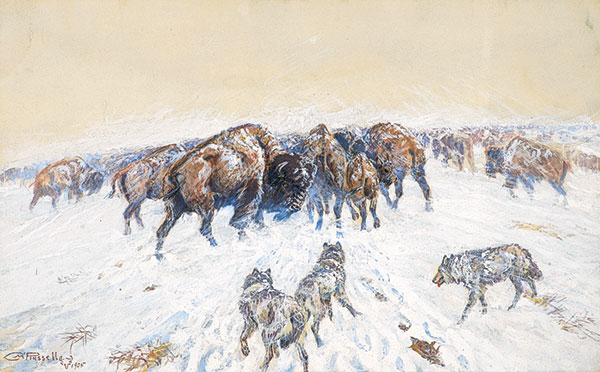 Even if art lovers are holding on to Leigh's best Indian paintings instead of putting them on the auction block, the trend still suggests collectors have been bidding the highest for Leigh's cowboy art, over the solitary Indians in nature who the artist's contemporaries usually pictured when they thought of his work. Leigh's top 20 auction records move the Indian tally to five, add a Grand Canyon landscape, introduce a new character, the gambler, and the rest are all cowboys.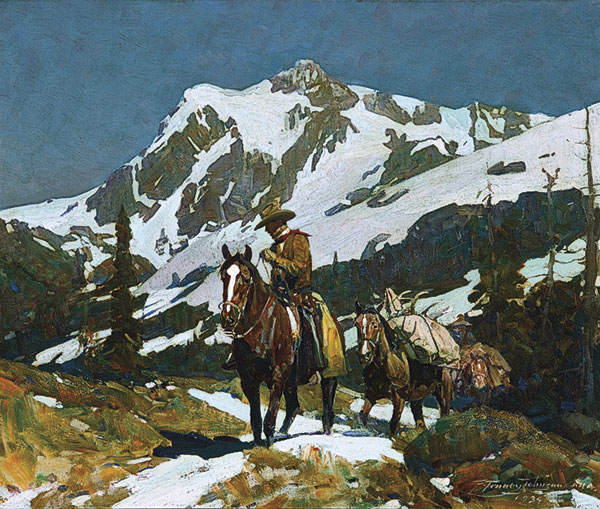 Leigh knew Indians were his bread and butter, telling The Dallas Morning News on January 20, 1946, "The only good Indian in art is a big one."
Yet, in the 21st century, looks like the only good Leigh painting is a cowboy one.