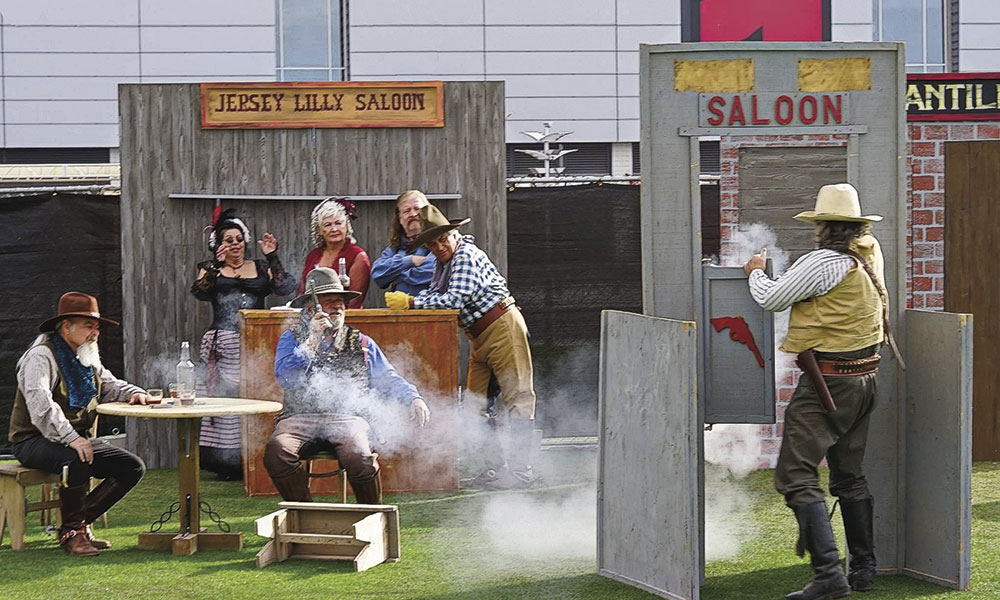 See Cave Creek (hometown and World Headquarters of True West magazine) in all its frontier town glory at this year's Wild West Days on Nov 3-5.  Celebrate the old mining town's rich Western Heritage and tradition at it's best. Wild West Days is one of Arizona's largest western celebrations, welcoming over 10,000 people to the heart of one of America's most authentic western towns.
Mounted shooters will battle it out in gunfights throughout the weekend. A Western reenactment group dedicated to the accurate portrayal of the American West in the late 19th Century, will be seen throughout the town. Cowboys, just like those from the Old West, will lead off a Wild West Days western parade. Spectators from across the country will line the streets and see firsthand why Cave Creek is "Where the Wild West lives."
Adventurous kids who are hankering for a real live wild west days experience of their own, will have their chance to participate in Wild West Days Mutton Bustin', behind the popular Buffalo Chip Saloon & Steakhouse. Helmets and sheep will be provided … parents supply the cowpokes and get ready for some Mutton Bustin' fun! They will experience climbing into the same chutes the bull riders use, except they will be mounting a big woolly sheep. With an official number pinned to their back and a solid grip on the sheep's neck, the gate swings open giving them a fun ride experience they will never forget.
Get all the scoop and plan your trip at wildwestdayscavecreek.com.