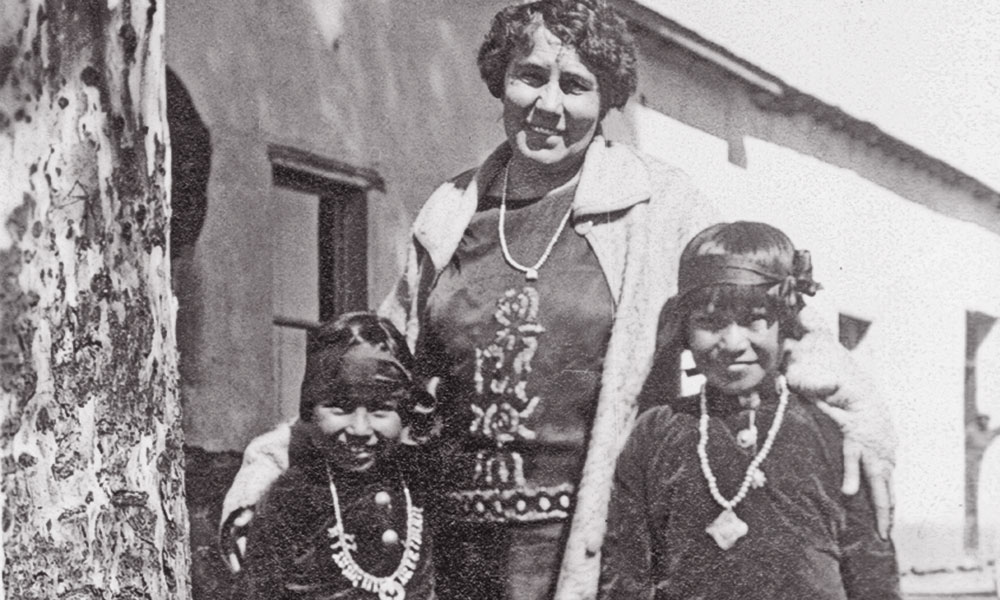 John Wayne had a favorite room.
Margaret Mitchell and Zane Grey came to rejuvenate.
President Lyndon Johnson loved the stables.
The Marshall Plan was drafted here.
Pancho Villa attacked the place.
And that's just the last 100 years—more than 300 years takes us back to the beginning for Rancho de la Osa, located near the Arizona-Mexico border.
So when Russell True says, "This might be the most historic place in Arizona," he isn't just bragging about the dude ranch he now owns. "We bought it to save it."
True knows guest ranches. He's lived on the White Stallion Ranch near Tucson for all but five of his 56 years and now operates it with his wife, Laurie. He's even written a book about dude ranches. When Rancho de la Osa looked like its illustrious history was ending, he couldn't turn away.
This land near Sasabe, Arizona, was an established Papago village when the Spanish showed up in the early 1700s—building a mission church in 1720 that today is used for special events. The "great hacienda" was finished in 1889 by cattle baron William Sturgis, and that became the heart of the guest ranch that Navajo trading post owners John and Louisa Wetherill opened in 1924.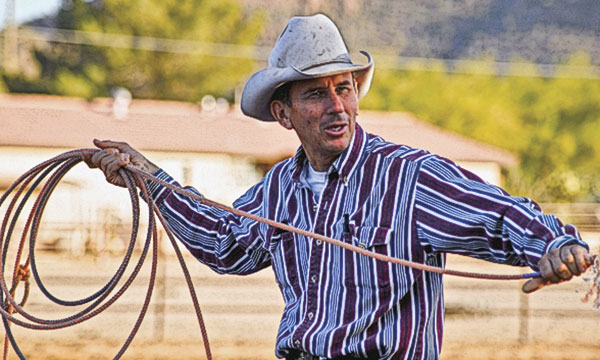 About 20 years ago, when the dude ranch was "a bit tired and not in very good repair," a Scottsdale couple bought it, restored it and filled rooms with Mexican antiques.
"They were spectacular at restoration," True says of Veronica and Richard Schultz. When the property went up for auction in June 2014, the Trues swooped in, partnering with Robert and Jamie Bucksbaum, who own the Majestic Dude Ranch outside Durango, Colorado.
This March, the ranch finally opened for guests. A 590-acre property with 10 buildings, Rancho de la Osa abuts the 30,000-acre Buenos Aires National Wildlife Refuge.
"When I'm there, I'm transported in place and time," True says. "It's been so religiously restored; I'm waiting for Mexican vaqueros to ride up, and Pancho Villa might still be out there. I don't know where else in Arizona you could go and have this experience."
The ranch displays a cannonball Pancho Villa reportedly shot into the hacienda in 1916. Some of the 19 suites are named after famous guests: Hubert Humphrey Room, Zane Grey Retreat, William O. Douglas Chamber.
True has both photographic and written records to attest to the acclaimed guests who found respite here. Yes, Margaret Mitchell stayed at the ranch, but no, she didn't write Gone with the Wind there. Yes, William Clayton, the "architect" of the Marshall Plan that gave economic aid to Europe after WWII, drafted the document in one of the rooms. And yes, John Wayne came often and always wanted the same suite.
Rancho de la Osa is ready to write new chapters in its history.
Jana Bommersbach has earned recognition as Arizona's Journalist of the Year and won an Emmy and two Lifetime Achievement Awards. She cowrote the Emmy-winning Outrageous Arizona and has written two true crime books, a children's book and the historical novel Cattle Kate.