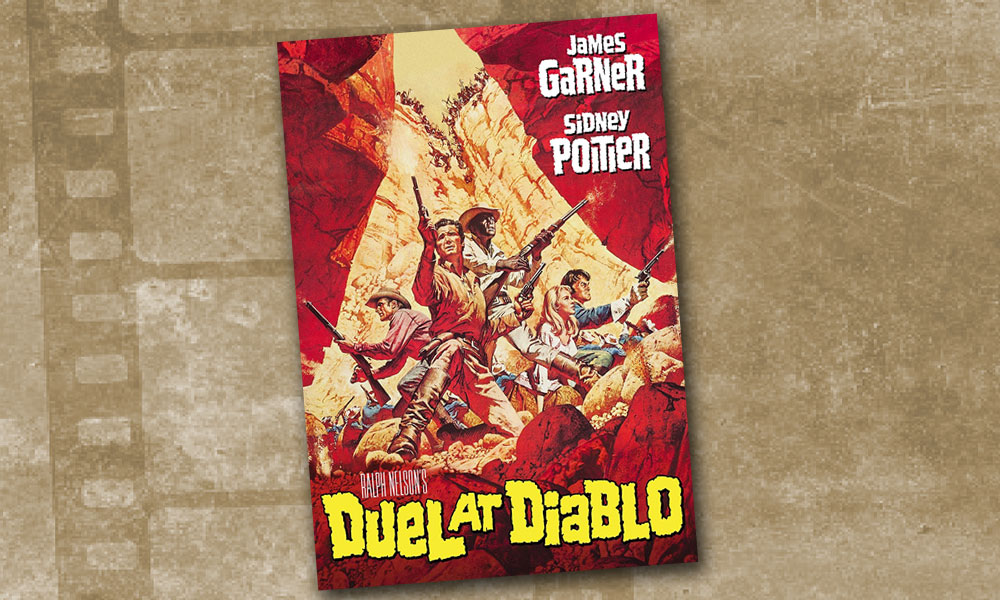 Director Ralph Nelson followed Requiem for a Heavyweight with this complex, unflinching Marvin H. Albert story in 1966.

Ex-scout Remsberg (James Garner), who is hunting Comanche wife's killer, and remount supplier Toller (Sidney Poitier) reluctantly help a U.S. Cavalry troop and their lieutenant (Bill Travers) move guns across Apache territory. In the process, they rescue a woman (Bibi Anderson), whose husband (Dennis Weaver) doesn't want her back since the Apaches have had her. The stable brawl alone is worth the price of admission.
Henry C. Parke is a screenwriter based in Los Angeles, California, who blogs about Western movies, TV, radio and print news: HenrysWesternRoundup.Blogspot.com.