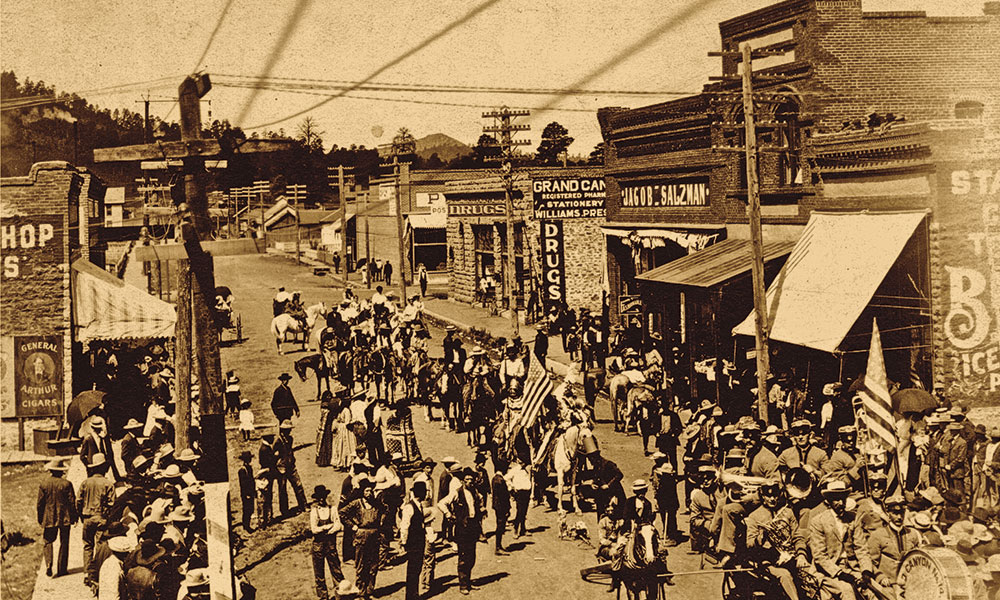 The northern Arizona town of Williams got off to a fast start after its founding in 1881. With the arrival of the Atlantic & Pacific Railroad (future Santa Fe Railway) the following year, it became a center for mining, ranching and lumber, with saloons, brothels and a few opium dens tossed in.
In 1901, the railroad laid track to the Grand Canyon, adding tourism to its economy. Later, so did the automobile and the advent of cross-country travel on Route 66.
But the Grand Canyon Railroad stopped operating in 1968, and in 1984, Interstate 40 allowed travelers to bypass Williams altogether.
With reason to board up and blow away, the town held on.
"We've got a lot of grit," say Mayor John Moore. "We're a small town with a big heart."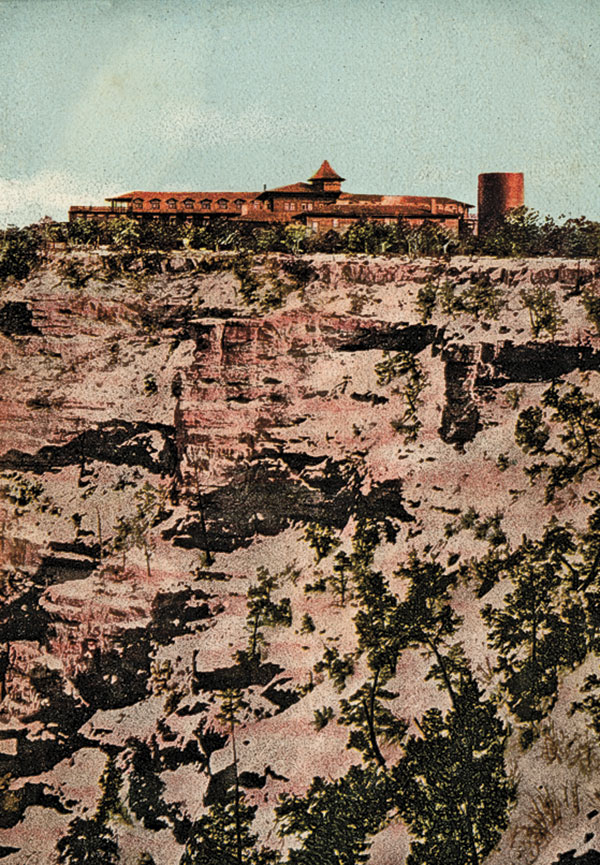 The most popular attraction today is the Grand Canyon Railway, reopened in 1989. The train departs the Williams Depot every morning for the 65-mile trip to the South Rim. Travelers disembark 300 yards from the canyon and the most spectacular views anywhere.
The South Rim's iconic El Tovar Hotel, built in 1905, stands nearby, as does Hopi House gift shop, a pueblo-like stone structure designed by famed architect Mary Jane Colter.
Prior to the train's departure from Williams, actors from the Cataract Creek Gang put on a Wild West show outside the depot. On the return trip from the Canyon, the excitement continues as outlaws board from horseback and the marshal chases them through the train.
As the train rolls, passengers in the last car can stand on an outside platform and watch the high desert roll by, possibly seeing antelope and elk bounding through the sage.
Fun fact: One of the Railway's steam engines runs on recycled vegetable oil. Hence, the nickname French Fry Express.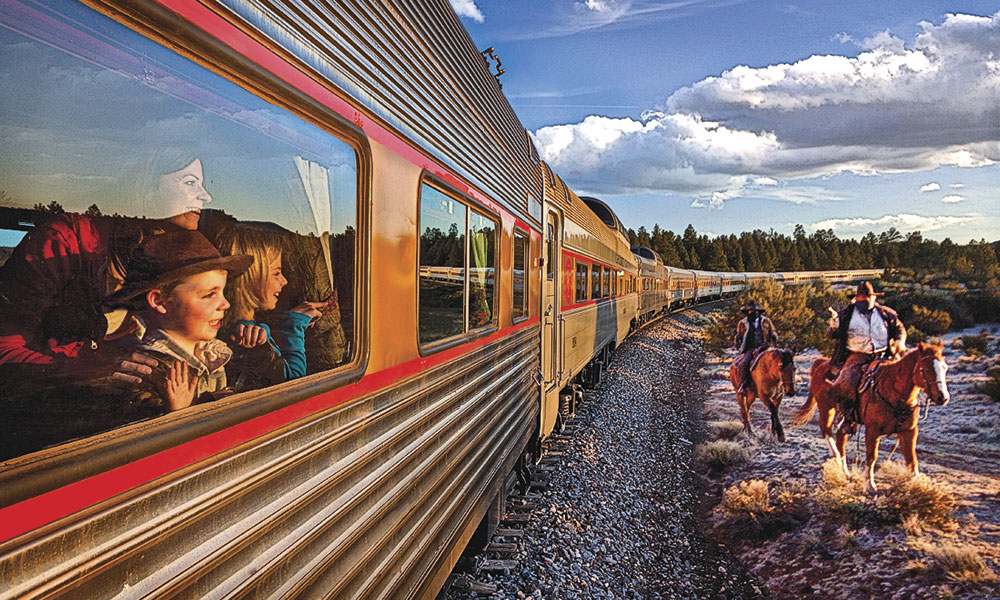 Moore also runs Wild West Junction, which operates out of what looks like a movie set in downtown Williams. Its buildings include the Branding Iron Restaurant, the Long Horn Saloon and Drovers Inn B&B.
Every summer night, the mountain town closes Route 66 to allow Wild West actors to put on shows in the middle of the street.
That road—the Mother Road, as author John Steinbeck called it—once served as the major thoroughfare from Chicago to California, and entered American mythology through books, movies, TV shows and songs.
Remember Bobby Troup's lyrics, "Get your kicks on Route 66"? Visitors to Williams do just that, seeing motels, soda fountains and diners that look much as they did during the road's heyday.
The 1912 Sultana Bar has real stuffed animals on its walls, real cowboys at the bar—not stuffed, as far as we know—and plenty of folklore about tunnels underneath the building, built by Chinese railroad workers.
Towering over it all, at more than 9,200 feet, Bill Williams Mountain offers a variety of outdoor activities, including a 12-mile drive with fantastic views from the ponderosa pine forest.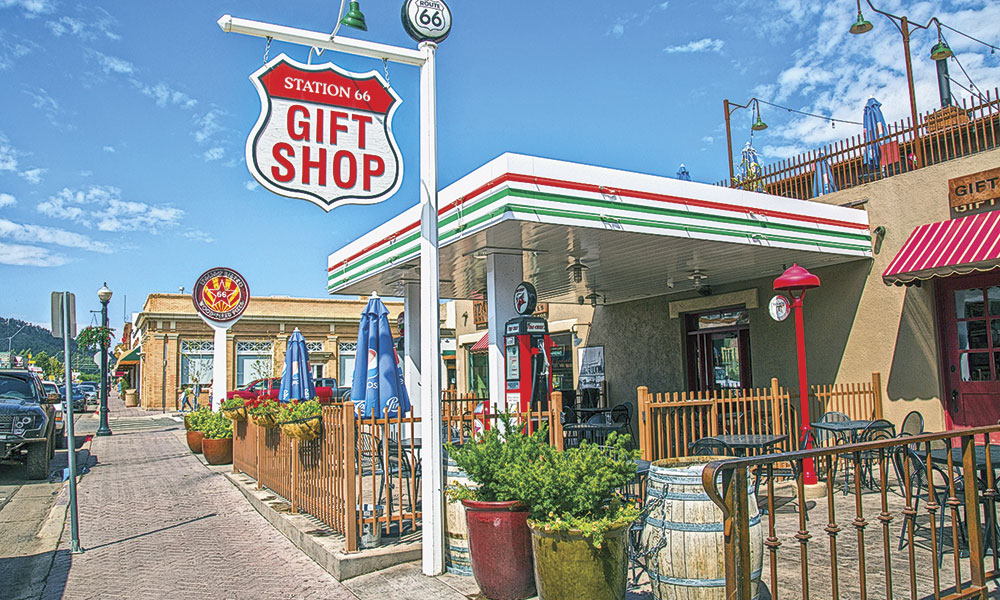 Namesake Bill Williams, a redheaded traveling preacher, went on to become one of the West's legendary mountain men. An eight-foot bronze statue of him stands in Bill Williams Monument Park.
At Bearizona wildlife park, visitors drive gravel roads through the forest to see bears, elk and bison. Sometimes the animals come right to your windows. At Grand Canyon Deer Farm, kids feed and pet deer, pygmy goats and llamas as they walk among them.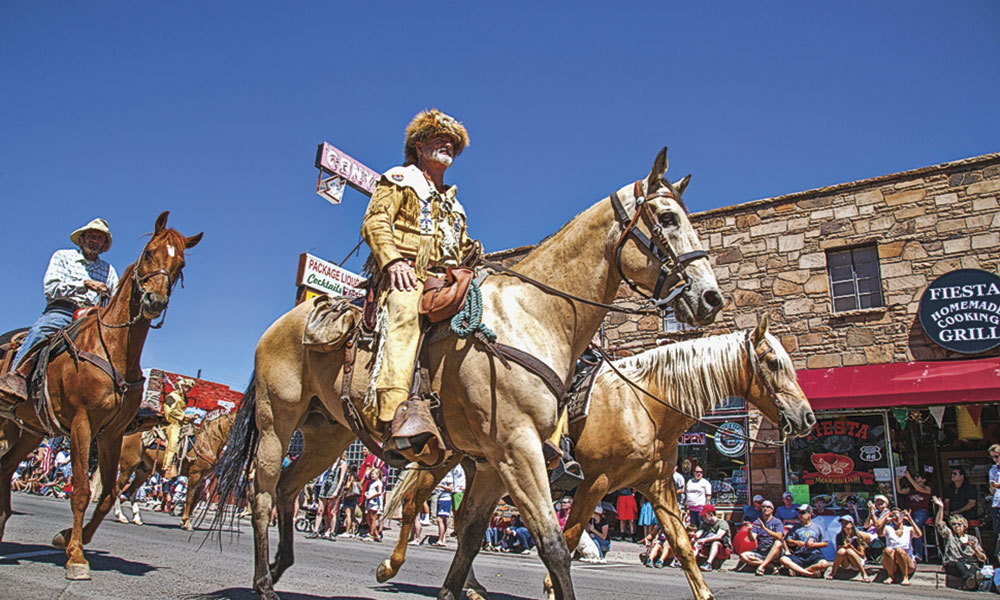 If you're strolling around Williams and happen to spot Mayor Moore in his cowboy hat, vest and marshal's badge, ask about Hat Ranch outside town. He leases it and plans to open it to guests interested in experiencing authentic cowboy life.
"Around here we're still in the era of cowboys and working ranches," says Moore. "Sure, we've got all the amenities, but I don't think we've quite caught up with the modern world…and I hope we never do."
Leo W. Banks is an award-winning writer based in Tucson. His first novel, Double Wide, is a mystery set in Arizona.