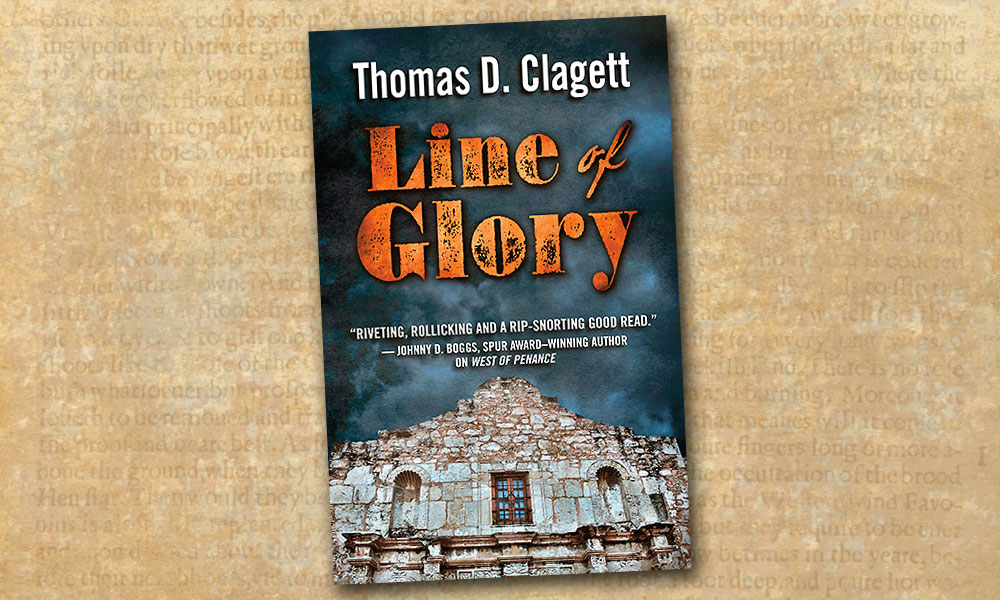 Line of Glory by Thomas D. Clagett (Five Star Publishing, $25.95) tells the story of the Alamo through the unique perspective of lesser-known participants and by focusing the action on the last two days of the Alamo siege. 
On the Texan side we have the three Taylor brothers and Susannah Dickinson, while the Mexican view comes through the eyes of Col. Juan Morales.
The telling is a masterful blend of Alamo fact, fiction and myth. Books about the Alamo can only end in one way and Clagett's final battle is particularly harrowing and well written. You actually hold out hope for the doomed defenders. A good read!
—William Groneman, author of David Crockett: Hero of the Common Man