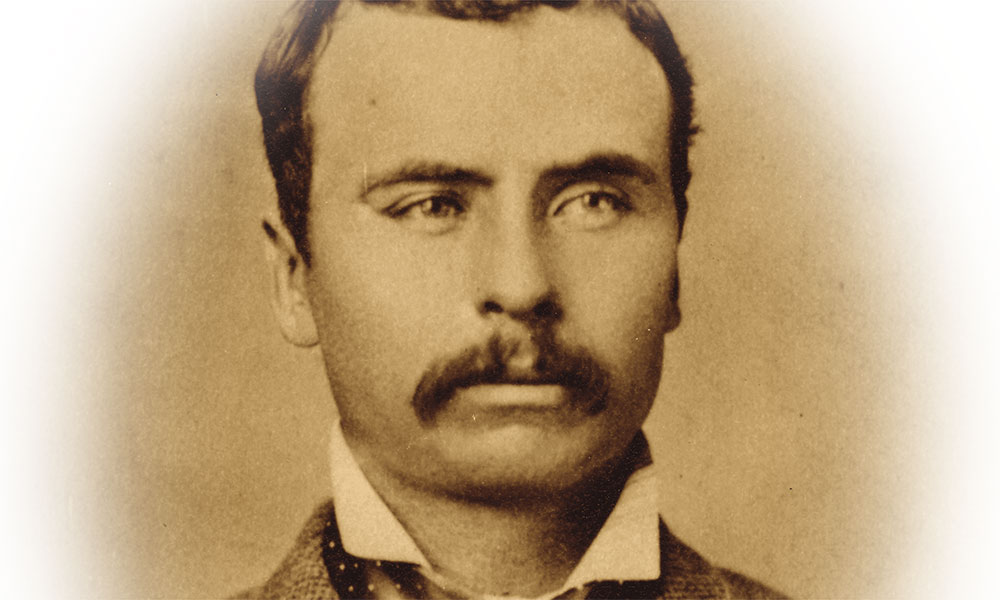 Outside the mining camps of Deadwood, Dakota Territory, particularly on the road leading to Cheyenne, Wyoming Territory, violent men held dominion over an area along the Cheyenne River near the Robber's Roost stage station.
The Cheyenne-Black Hills Stage & Express hired 24-year-old buffalo hunter and freighter Daniel Boone May to protect stagecoach passengers. Sometimes he rode inside the stagecoach as an undercover detective. Other times, he scouted ahead or behind the stage. In both scenarios, he was ready to surprise any robbers who suddenly commanded "Halt!"

Born May 21, 1852, in Platte County, Missouri, Boone went by his middle name. The family moved to Kansas Territory, but was forced out during the Civil War. Boone and family drifted during the war, living briefly in Arkansas, Oklahoma Territory and Texas. By age 14, Boone was living in his saddle, driving longhorn cattle.
In 1875, Boone worked as a muleskinner, under freighting contacts obtained by
his older brother, James, who owned
Lone Star Livery in Cheyenne, Wyoming Territory, marking the Mays among
the first freighters in Custer City, Dakota Territory, when the Black Hills gold
rush began.
Boone also cleared timber off town lots in Deadwood Gulch about the same time Wyatt Earp did. Earp knew Boone's name, crediting him as one of Deadwood's leading gunmen, in the Stuart Lake biography.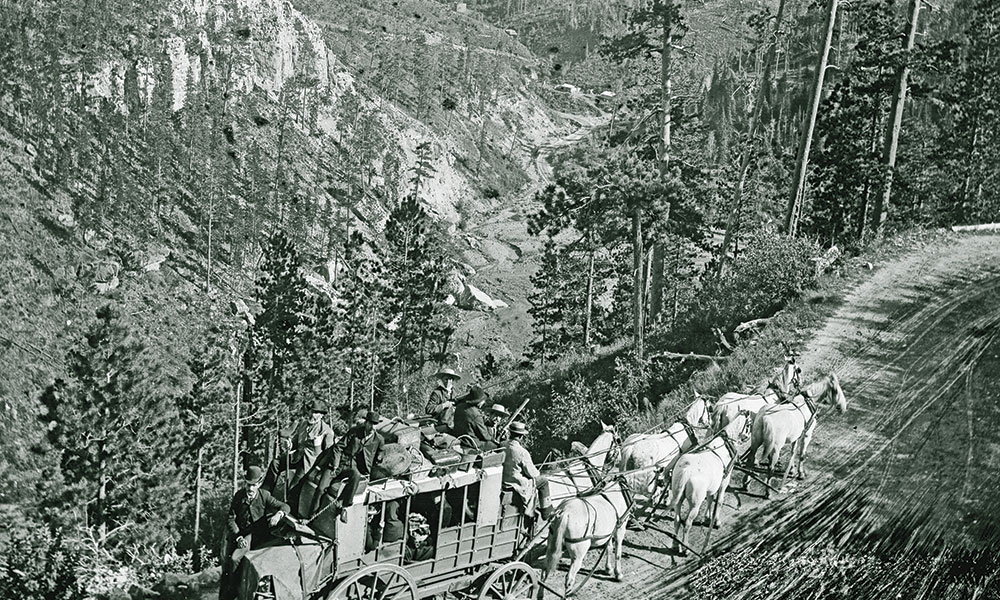 The May family of freighters teamed up with Scott Davis, Gen. W.B. Hazen's step-nephew, to deliver a beef herd to Gen. George Crook's starving troopers after the Battle of Slim Buttes in September 1876. The family had come to the attention of Fort Laramie officers for withstanding an American Indian attack on May 2, 1876, north of Camp Hat Creek.
Their mettle earned the Mays employment as shotgun messengers to guard the treasure coach for the Cheyenne-Deadwood stage. Infiltrating the family would prove difficult if someone schemed to rob the coach from within the ranks.
When stage robberies increased in 1877, U.S. Marshal Gus Schnitger deputized Boone and others to control the road agent problem. Although considered the most active gunslinger between 1876-1880, Boone killed fewer than the 13 robbers credited to him. An accurate tally is unknown, but some of the men he shot, including Tom Price and Prescott Webb, did not die. Others, including Cornelius "Lame Johnny" Donahue and Archie McLaughlin, were hanged by vigilantes.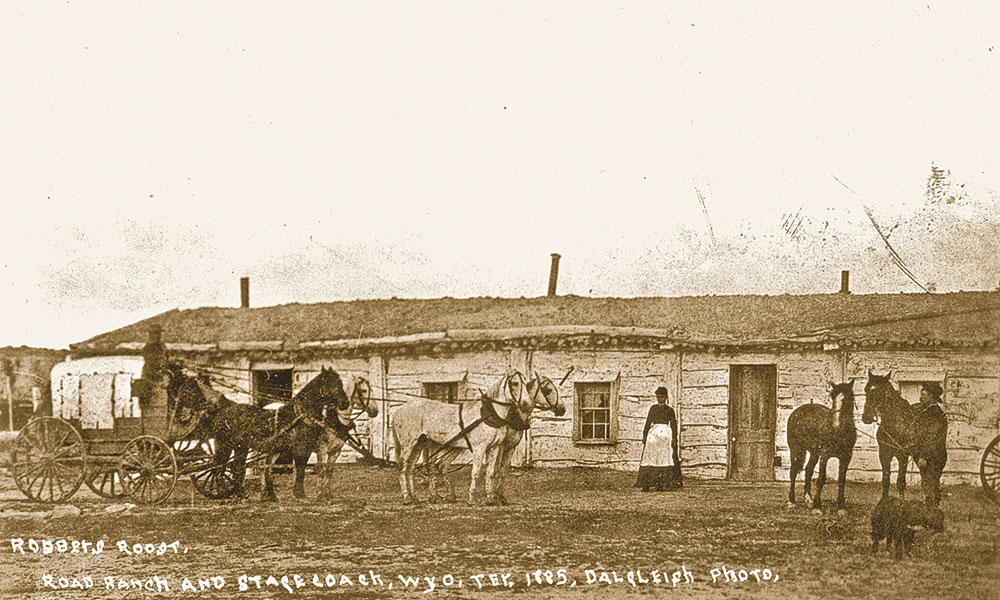 The most publicized men Boone killed were Frank Towle and "Curly" Grimes. He took Towle's head to Cheyenne and then to Carbon County Courthouse, trying to claim a reward, without success.
In 1881, after almost a year of loafing around and hunting buffalo with his pards, he traveled to Gunnison, Colorado, then to Las Vegas, New Mexico Territory, and boarded a ship to South America to stop in Chile, Peru, Bolivia and Nicaragua. He disappeared in South America, still alive as late as 1900, and never returned to the Black Hills. 
Patty Campbell is the author of the two-volume Deadwood in My Blood: Boone May, Gale Hill, Shotgun Messengers on the Deadwood Stage, and Their Historic Families.