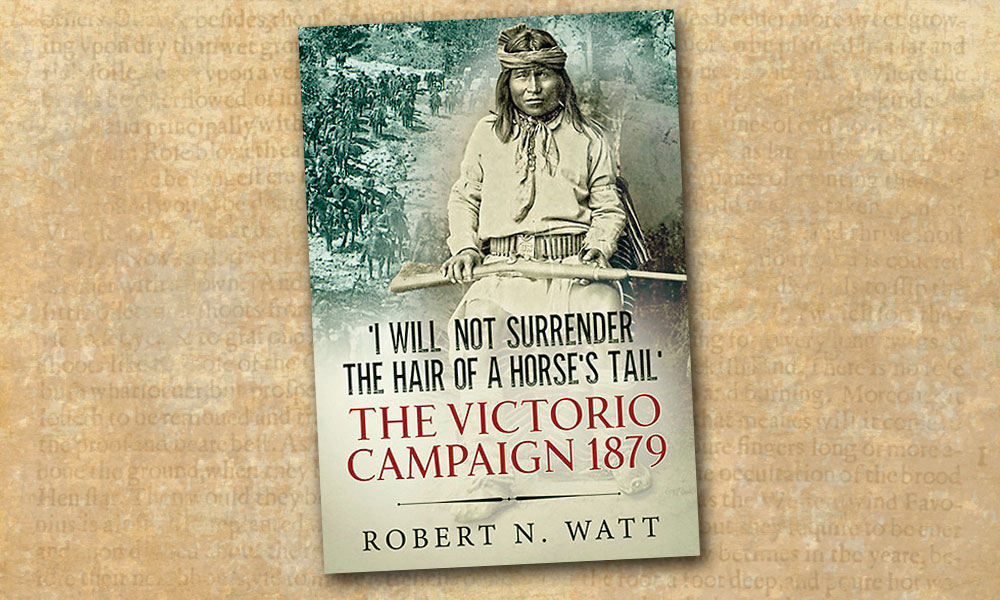 Chiricahua Apache leader Victorio was so determined to maintain the freedom of his people that he proclaimed that not one hair from a horse's tail would be surrendered.
In Dr. Robert N. Watt's stunning new 504-page richly illustrated book I Will Not Surrender the Hair of a Horse's Tail: The Victorio Campaign 1879 (Helion and Company, $49.95), the lecturer at the University of Birmingham in the United Kingdom, brings decades of research and expertise to the table.
Watt not only aptly covers the cultural, political and social conditions that engendered the Victorio Campaign of 1879-1881, but also takes great strides in exploring the tactics of the Apache leader and his band.
—Erik Wright is assistant editor of The Tombstone Epitaph: National Edition