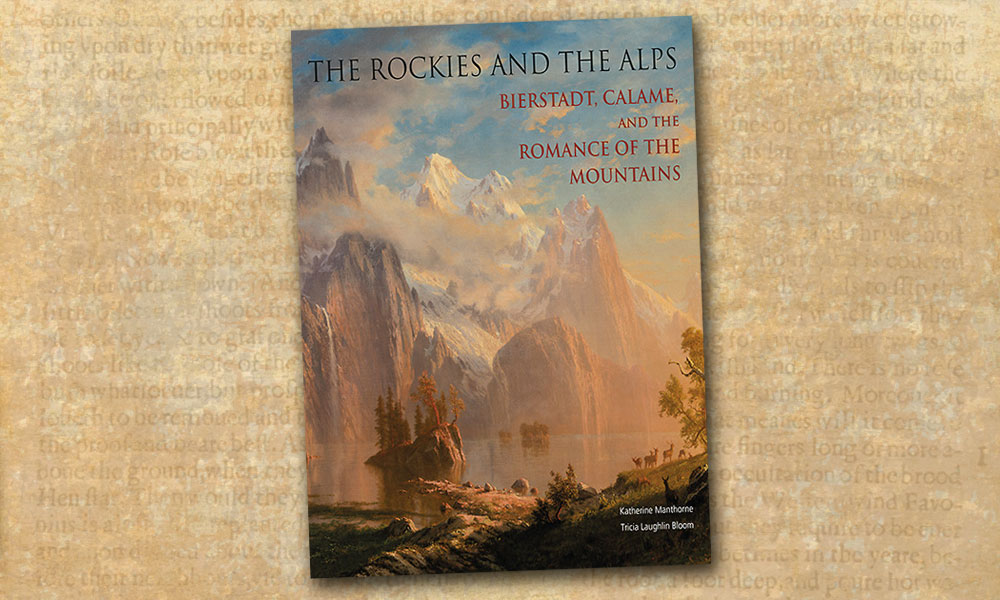 Western art and artists are major topics for publishers each year, and 2018 is a stellar year, as reflected in a selection of my favorites and Johnny D. Boggs' feature titled: "Beyond Awesome: The Grandeur of the West in Western Art," on page 62, which was inspired by the Buffalo Bill Center of the West exhibition and book entitled: Albert Bierdstadt: Witness to a Changing West by Peter H. Hassrick (University of Oklahoma Press, $60).
Bierstadt was also the subject of The Rockies and the Alps: Bierstadt, Calame, and the Romance of the Mountains by Katherine Manthorne and Tricia Laughlin Bloom
(D. Giles, Ltd., $45) (above), another spectacular art book and major exhibit of the same title at the Newark Museum in 2018.
Emma I. Hansen's Plains Indian Buffalo Cultures: Art from the Paul Dyck Collection (University of Oklahoma Press, $50), published in cooperation with the Plains Indian Museum at the Buffalo Bill Center of the West in Cody, Wyoming, is equally beautiful to read and inspire a visit to the museum to view the exhibit in person.
In contrast to the traditional art and artisanship of America's Plains Indians are the modern styles and mediums—from paintings to photographs to bronzes—in Horses in the American West: Portrayals by Twenty-four Artists by Heidi Brady and Scott White (Texas A&M University Press, $40).
And while not a coffee table book, Tyler Green's first book, Carleton Watkins: Making the West American (University of California Press, $34.95), is a must-read for anyone interested in one of the most influential photographers of the 19th-century West.
—Stuart Rosebrook
https://truewestmagazine.com/true-west-best-of-the-west-2018-western-books/