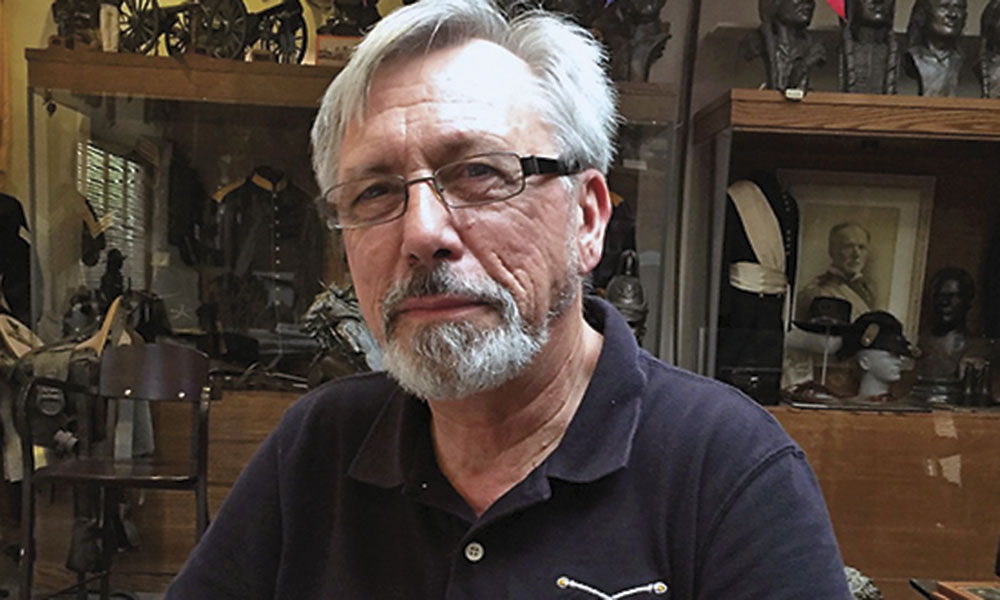 John Langellier moved to Arizona as a child. From then on his fascination with the West, particularly with the U.S. Army in the region, never ceased. Langellier's passion for the frontier resulted in writing of scores of articles and dozens of books including his current project, Remington Called Them Buffalo Soldiers.
Langellier highly recommends these five histories of the Army in the West:
1) The Old Army: A Portrait of the American Army in Peacetime 1784-1898 by Edward Coffman (Oxford): Published in 1986, Coffman's analysis remains a must-read charting both changes and continuity during the first 115 years of the U.S. Army.
2) The American Military Frontier by Robert Wooster (New Mexico): Paired with Coffman's Old Army, these two volumes masterfully illuminate the complex role the military played in Western expansion.
3) Regular Army O! by Douglas McChristian (Oklahoma): Building on Don Rickey's classic, Forty Miles a Day, McChristian weaves together decades of intense research to provide  a highly detailed, extremely satisfying picture of post-Civil War frontier Army enlisted men.
4) The Black Regulars, 1866-1898 by William Dobak and Thomas Phillips (Oklahoma): Many authors have treated the so-called "buffalo soldier," but few as well as Dobak and Phillips in this concise, scholarly narrative that strips away the lore to reveal the real face of black troops west of the Mississippi and beyond.
5) Phil Sheridan & His Army by Paul Hutton (Oklahoma): Among the best biographies of officers associated with the American West is Hutton's model study of the irrepressible "Little Phil," whose exploits are set against the background of American military during the Victorian era.
https://truewestmagazine.com/true-west-best-west-2018/