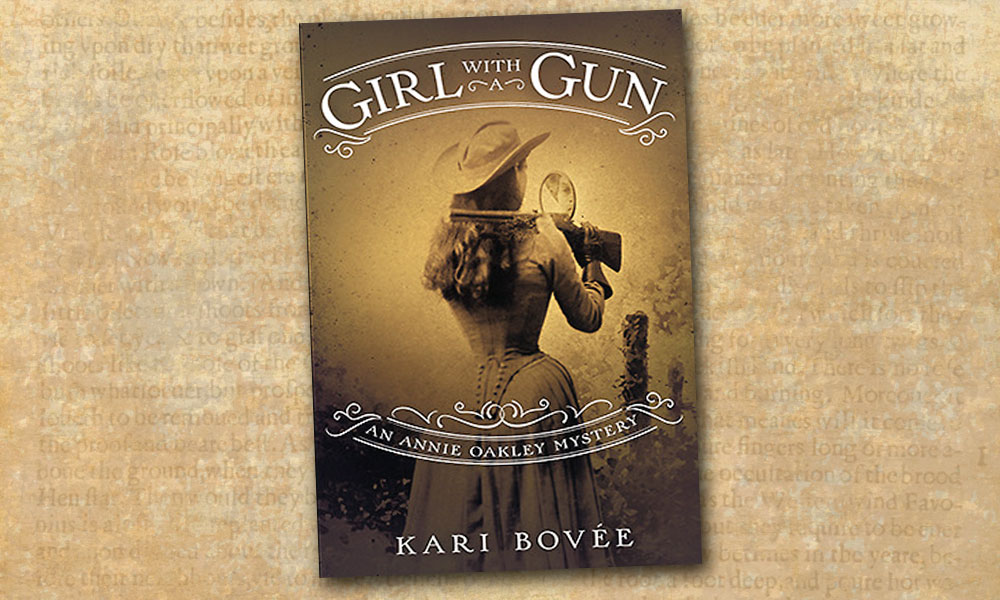 What's better than a good, old-fashioned murder mystery? An illustrious cowgirl helping to solve a good old-fashioned murder mystery. That's the premise of author Kari Bovee's book Girl With A Gun: An Annie Oakley Mystery (SparkPress, $16.95).
When sharpshooter extraordinaire Annie Oakley's Indian assistant is poisoned she decides to investigate and find the culprit who took the life of the beloved friend she had worked with since joining Buffalo Bill Cody's Wild West show. 
Girl With a Gun is thoroughly entertaining and exciting.  Bovee is a clever author and I suspect readers will be clamoring for her to include another Old West character in her next thriller.
—Chris Enss, author of  Principles of Posse Management: Lessons from the Old West for Today's Leaders
https://truewestmagazine.com/little-miss-sure-shots-family-mementos/