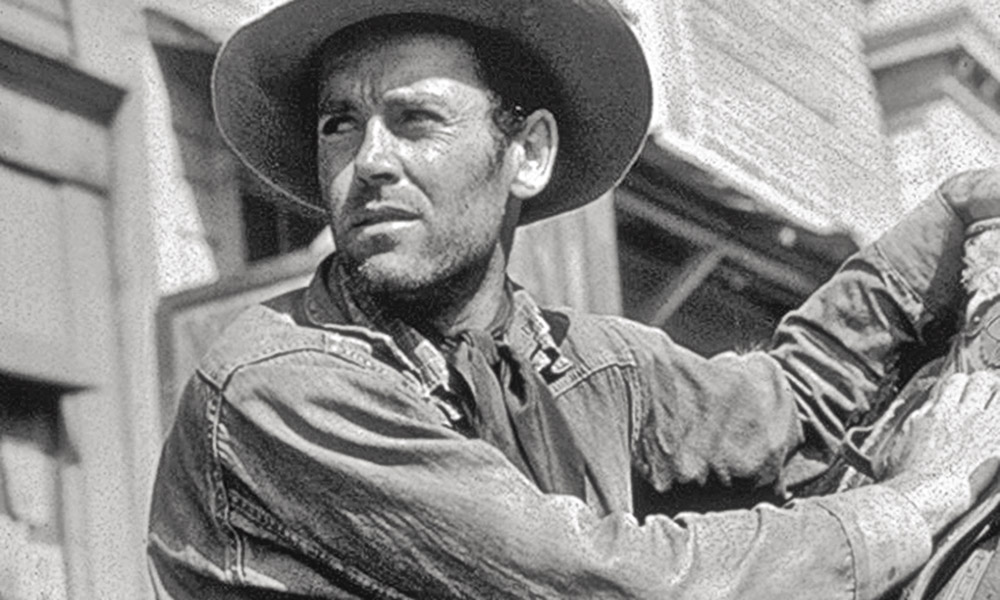 When, in 1959, one of America's most popular and respected actors, Henry Fonda, announced that he would be starring in a Western TV series, the almost universal reaction was, why?
From 1943's The Ox-Bow Incident to 1948's Fort Apache, Fonda was already a Western icon. But conventional wisdom said no one would pay to see movie stars once they could see them for free: TV was considered career suicide.
Fonda's explanation was disarmingly frank. "Gold convinced me," the 54-year-old actor told Newsweek. "'Residuals' is a magic word. It means it rains gold. It is the only chance an actor has to save money these days."
A seemingly unlikely pair fashioned the story that got Fonda to sign on to the NBC series: Roland Kibbee, who'd written for Fred Allen and the Marx Brothers, and Norman Lear, who'd been crafting gags for Martha Raye and Martin & Lewis.
The pair had met on NBC's The Tennessee Ernie Ford Show. "The head writer was Roland Kibbee," Lear tells True West. "I learned a lot from him. He was an important mentor."
Both writers were WWII veterans­—Kibbee, an Army Air Corps pilot; Lear, a gunner on a Flying Fortress. And yet their war experiences hadn't jaded them. They both strongly believed that you could find humor in any aspect of life, and they wanted to make a Western together that would stand out by its sly comedy.
"You could not be an American kid without being a fan of Westerns," Lear remembers. "My favorite guy was Ken Maynard."
Kibbee was no stranger to the genre. He'd already written the excellent 1954 Western Vera Cruz, beginning a long association with Burt Lancaster.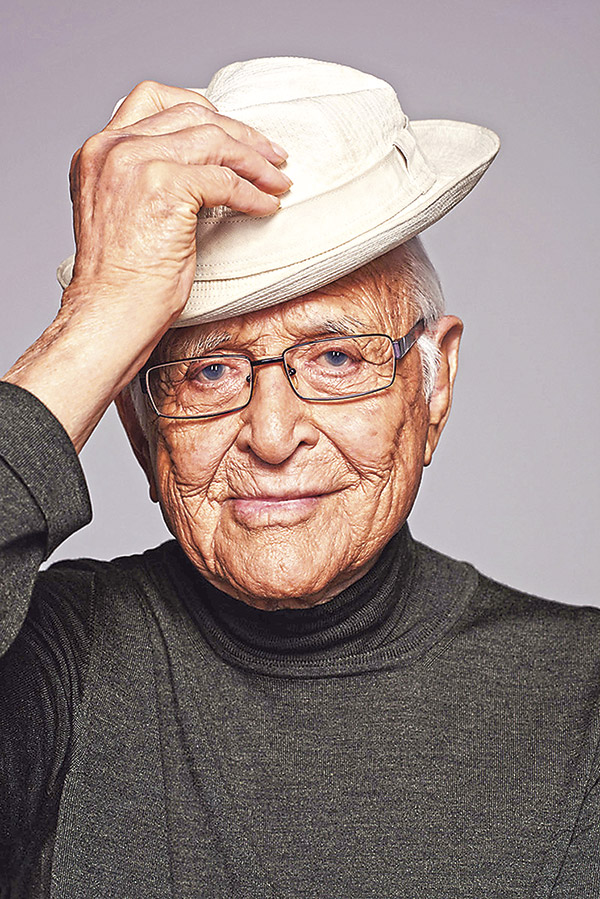 To lure Fonda in, the writers offered the busy actor an irresistible accommodation. Fonda would not play the "deputy" of the title, but U.S. Marshal Simon Fry. He would appear in all 39 episodes per season, often narrating and riding endlessly through the desert. But he would star in only a half dozen, leaving him free to work on stage plays and films. The rest of the episodes would feature young Broadway star Allen Case as Fry's reluctant deputy Clay McCord. 
"Kibbee's idea for The Deputy came from the play The Front Page, by Ben Hecht and Charles MacArthur," Lear says. "The [newspaper] editor had this great investigative reporter who was quitting all the time. And the editor played one trick after another on him to get him to stay."
Similarly, Fry cheerfully misleads and manipulates McCord into situations where he has to help the marshal.
A shop owner with a lightning draw and perfect accuracy, McCord wasn't merely reluctant to pin on the badge. "A guy came in with a handgun that was shooting a little high and to the left. And the deputy said, 'I don't do handguns, just rifles,'" Lear remembers.
Because a handgun is just for killing men: after McCord's father was murdered, he became a pacifist. More than a character quirk, it proved a seminal choice in outspoken liberal Lear's career, he admits. "What's the earliest evidence of my having that kind of sensibility? The Deputy."
Of course, Westerns being what they are, Deputy McCord had to become Sergeant York—the Tennessee pacifist-turned-war hero who earned Gary Cooper an Oscar—and strap on a gun nearly every week.
The range of plots and subject matter was unusual for the time: racism, rape, the taboo of backshooting, the presumption of innocence, the evils of lynching.
Still, The Deputy kept faith with the classics. Wallace Ford was cast as aging Marshal Lamson, in part because he was a member of John Ford's stock company. Episodes featured plum roles for Western stalwarts who included Bob Steele and Red Ryder's original Little Beaver, Tommy Cook.  They also featured fledgling stars, including Clu Gulager and James Coburn.
Kibbee and Lear always balanced the dark drama with humor, some of it pretty broad. In one episode, Fry and Lamson "torture" a side of beef to get an outlaw in the next cell to talk, a scene that could have been created for Martin & Lewis.
The series' downfall was built into its premise: audiences wanted to watch Fonda, not glimpse him. Case's talent was not enough to eclipse the reason they tuned into the show.
The Deputy began to be viewed as a bait and switch. Fonda began disappearing as soon as he arrived, starting with episode two. James Arness pulled off flipping most Gunsmoke episodes to the supporting cast because he didn't start doing that until eight or nine seasons in.
After two seasons, Fonda voluntarily pulled the plug. He later turned his image on its head in 1968's Once Upon a Time in the West. He died at the age of 77 in 1982.
The last major Western Kibbee wrote was 1971's Valdez is Coming before he died at the age of 70 in 1984. Case's biggest success after The Deputy was playing Frank James to Christopher Jones's  Jesse in 1965's The Legend of Jesse James ABC series before he died of a heart attack at the young age of 51.
Lear has gone on to ever-greater success with revolutionary comedies that include All in the Family. Ironically for a Western fan, his CBS series Maude is what finally killed NBC's longest-running Western, Bonanza. Turning 96 this July, Lear has just sold a new sitcom, Guess Who Died, to NBC.
Largely forgotten today, The Deputy, on DVD from Shout! Factory, was an innovative and original Western series when many were interchangeable.
DVD Review
The Durango Kid Collection
(Mill Creek Entertainment; $14.98) From 1945 to 1952, Charles Starrett played undercover hero the Durango Kid in  65 hugely popular Columbia Pictures B-Westerns. Unseen for decades, a set of 10 exuberant Durango Kid adventures, from pristine prints, is now available. The plots were familiar to Saturday matinee-goers, but the action was spectacular, especially when the often-masked Kid was doubled by stunt virtuoso Jock Mahoney, who also appeared on camera, with Smiley Burnette providing the humor and the songs.
Henry C. Parke is a screenwriter based in Los Angeles, California, who blogs about Western movies, TV, radio and print news: HenrysWesternRoundup.Blogspot.com.
https://truewestmagazine.com/the-next-classic-buddy-film/