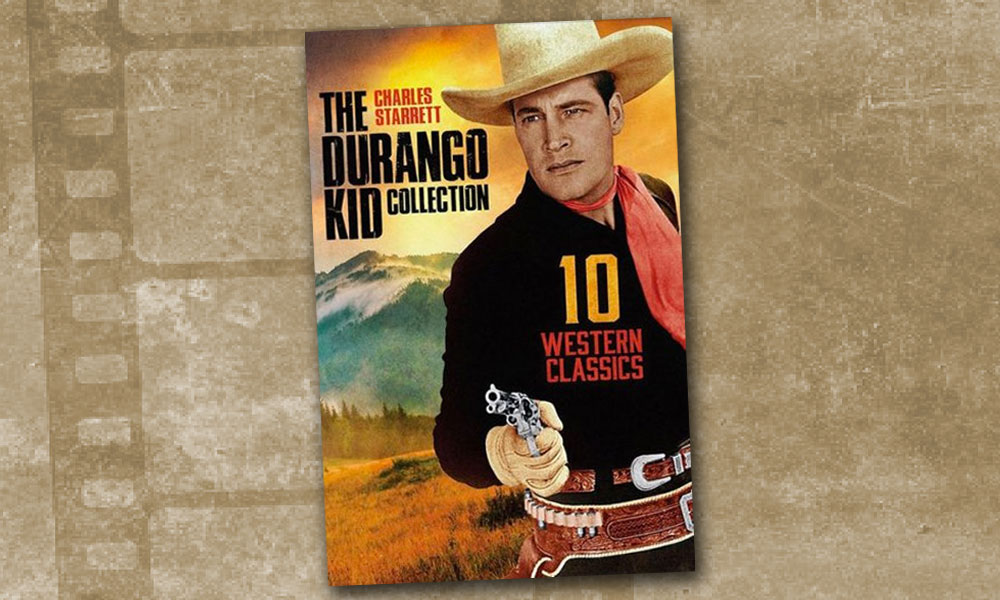 From 1945 to 1952, Charles Starrett played undercover hero the Durango Kid in  65 hugely popular Columbia Pictures B-Westerns.
Unseen for decades, a set of 10 exuberant Durango Kid adventures, from pristine prints, is now available.
The plots were familiar to Saturday matinee-goers, but the action was spectacular, especially when the often-masked Kid was doubled by stunt virtuoso Jock Mahoney, who also appeared on camera, with Smiley Burnette providing the humor and the songs.
Henry C. Parke is a screenwriter based in Los Angeles, California, who blogs about Western movies, TV, radio and print news: HenrysWesternRoundup.Blogspot.com.
https://truewestmagazine.com/history-taught-drew-gomber-history-buff/