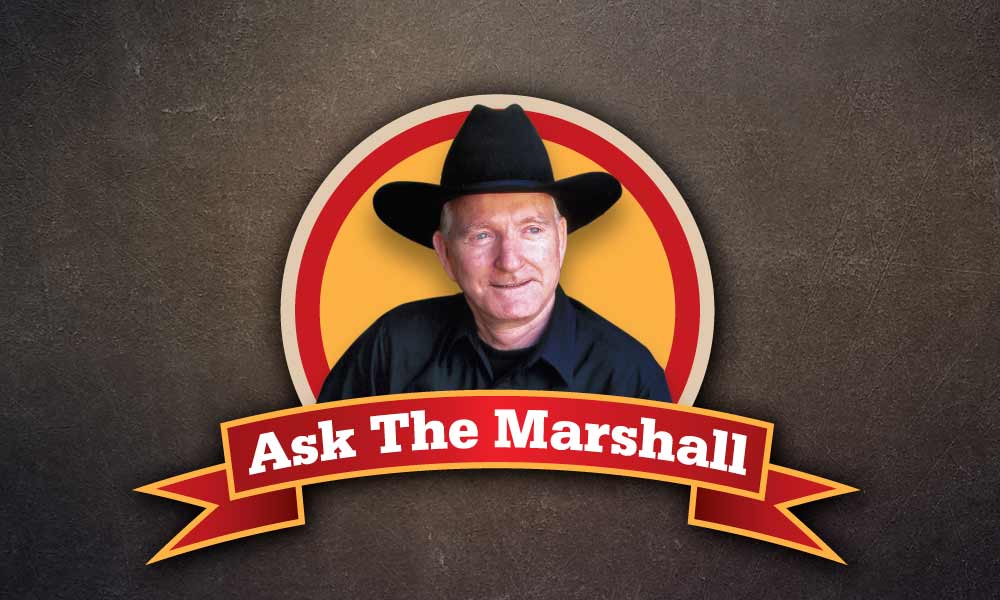 How did slim-hipped Westerners keep their gunbelts in place?
Robert Vaillancourt
Mason, New Hampshire
A gunslinger had some options: a shoulder holster, a suspender rig  and even pockets and waistbands, preferred by town-based shootists, including the Earp brothers who went that route at the O.K. Corral battle.
Wyatt Earp did experience an embarrassing moment with his gun rig.
During his Vendetta Ride in 1882, he loosened his gunbelt for comfort while riding the long, uphill trail to Mescal Springs. All of a sudden, Wyatt and his posse came upon several Cow-boys and gunfire erupted.
Wyatt dismounted and walked toward "Curly Bill" Brocius, blasting the outlaw with a shotgun. But when he reached for his pistol, he discovered his gunbelt had slipped down around his knees.
To make matters worse, Wyatt's horse—who he was holding by the reins—was spooked by the gunfire. Every time Wyatt reached for his pistol, the horse would rear, pulling him back up again.
One of the outlaw's bullets ripped through Wyatt's saddle horn and another shot off his boot heel.
Wyatt was finally able to get off a few shots and make his way safely to his posse.
Marshall Trimble is Arizona's official historian and vice president of the Wild West History Association. His latest book is Arizona Outlaws and Lawmen; The History Press, 2015. If you have a question, write: Ask the Marshall, P.O. Box 8008, Cave Creek, AZ 85327 or email him at marshall.trimble@scottsdalecc.edu.
https://truewestmagazine.com/whats-the-story-behind-earps-buntline-special/