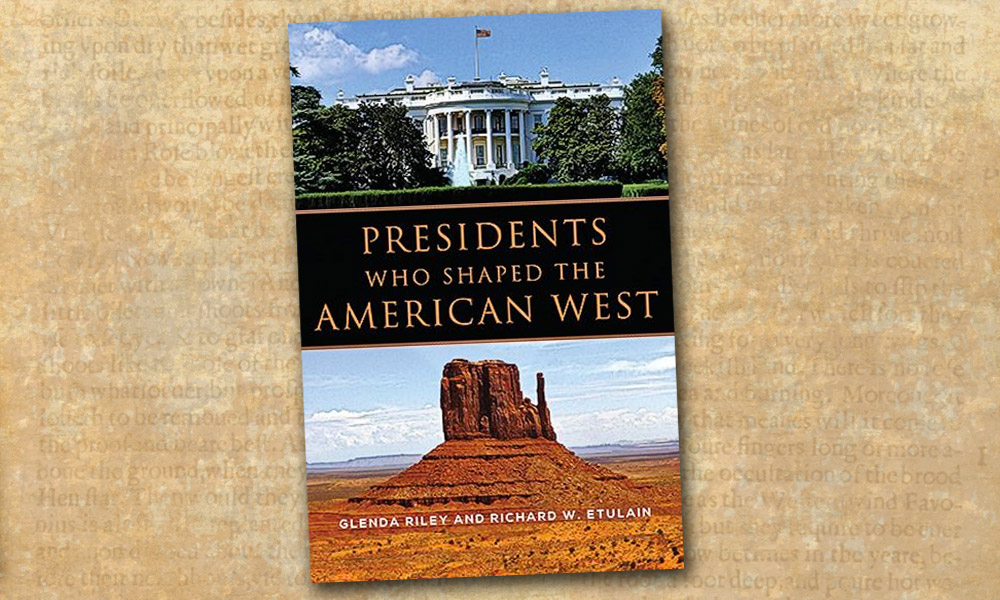 Glenda Riley and Richard Etulains' Presidents Who Shaped the American West is a highly satisfying narrative spanning two centuries.
The study traces the impact of various administrations since 1789 through the end of Barack Obama's second term.
Historians Riley and Etulain maintain: "Even though the presidency has changed during these years and western issues varied," their 11 core "essays reveal an amazing similarity in themes."
According to the co-authors these themes include growing the West, negotiations with the Indian tribes, westward migration, transportation, resources, political power, and conservation. Arguably the only omission is Ulysses S. Grant, whose years in office embody many of the book's subthemes.
—John P. Langellier, former deputy director Ronald Reagan Presidential Library
https://truewestmagazine.com/whiskey-bent-golden-elixir/