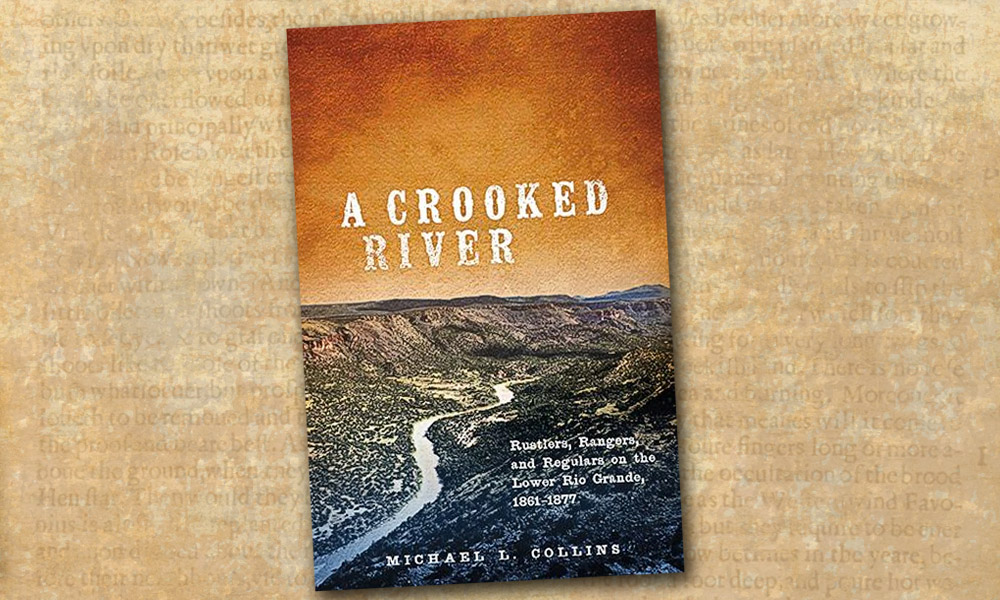 In A Crooked River: Rustlers, Rangers, and Regulars on the Lower Rio Grande, 1861–1877, Michael L. Collins tells the story of the turmoil and violence that occurred in the lower Rio Grande Valley of Texas between 1861 and 1877. 
Rustlers, Rangers, soldiers, and politicians, all butted heads and, in many cases, looked out for their own welfare and profit over the welfare of the local citizens, both Anglo and Hispanic. 
It was an unsettled and violent time, especially during 1861 to 1865. Collins is to be especially commended for his in-depth study of Leander McNelly and his Rangers, which adds volumes to the work first done by Walter Prescott Webb.
—Jim Wilson,  retired Texas peace officer, former sheriff and lifelong student of Western history.
https://truewestmagazine.com/western-library-kip-stratton/