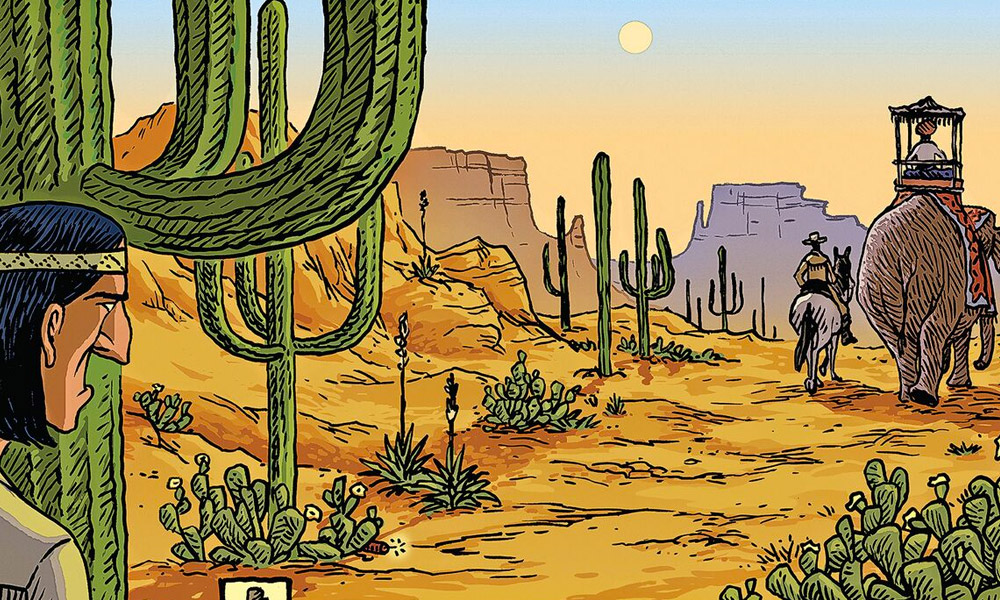 When I was a boy growing up in a very small town in Oklahoma in the early 1960s, I sometimes saw Indian kids around town wearing mohawk haircuts.
As a devotee of Western movies and TV shows, I begged my parents to let me wear my hair that way. They denied my request, probably because of their own sense of decorum, but it was likely wise; I've no idea how a white kid wearing an Indian haircut would have been received by our Indian neighbors in those days.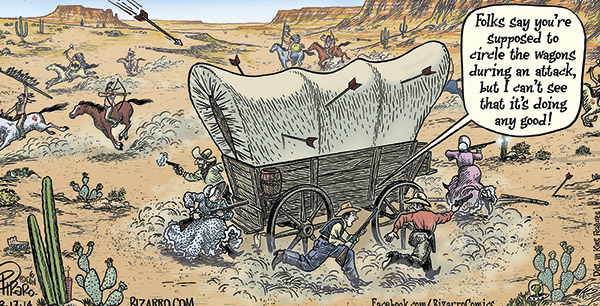 Still, I spent a lot of my early years dressed as a cowboy or Indian in my free time and running through what woods and fields I had available, with my plastic six-shooter or my toy-store bow and arrow.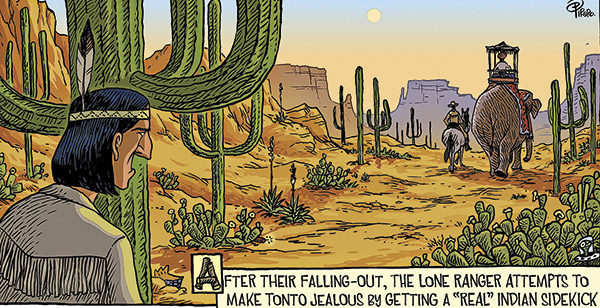 I've spent most of my adult life in big U.S. cities on the coasts. Though I had ceased dressing like an extra for Stagecoach by the time I was a teen, as an adult, I have often worn old-fashioned, corny Western shirts along with my other more sophisticated urban attire.  A couple of years ago, however, I moved to a small town in central Mexico and have begun wearing something of a cowboy costume again: boots, belt, Stetson and the same corny, vintage cowboy shirts.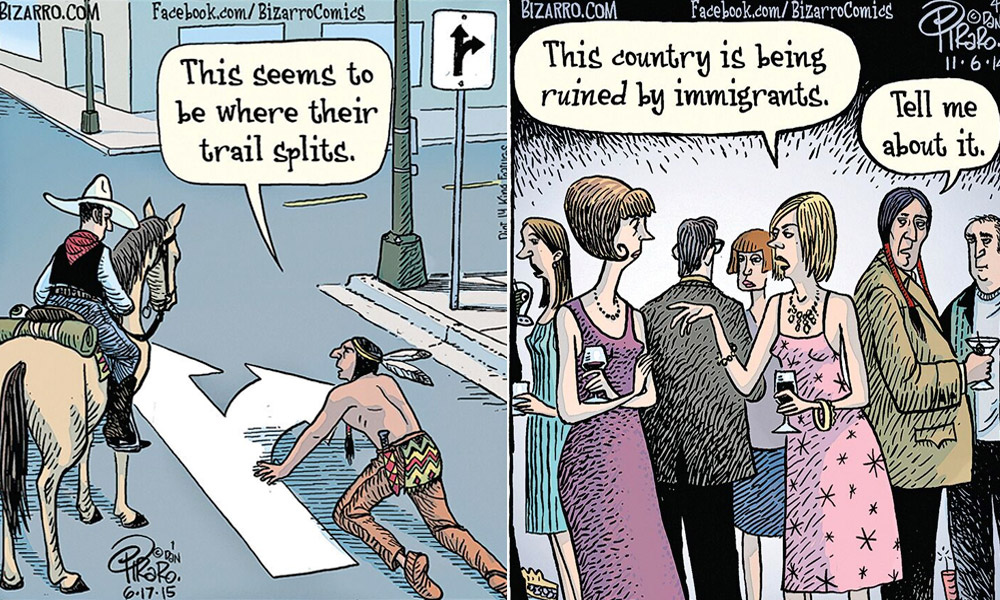 I have, however, lost my desire (and ability) to sport a mohawk haircut. Of course, Mexico has a much larger native population than the U.S., so communing with Indians here is a daily experience, and I truly enjoy it.
My move to Mexico has ushered in my retirement. Since January 1, 2018, I have created only the Sunday Bizarro cartoon. A longtime collaborator and friend, who draws by the name of Wayno, does my Monday-Saturday cartoons. After drawing more than 12,000 published Bizarro cartoons, I am now focusing on fine art, much of which has surreal Mexican themes.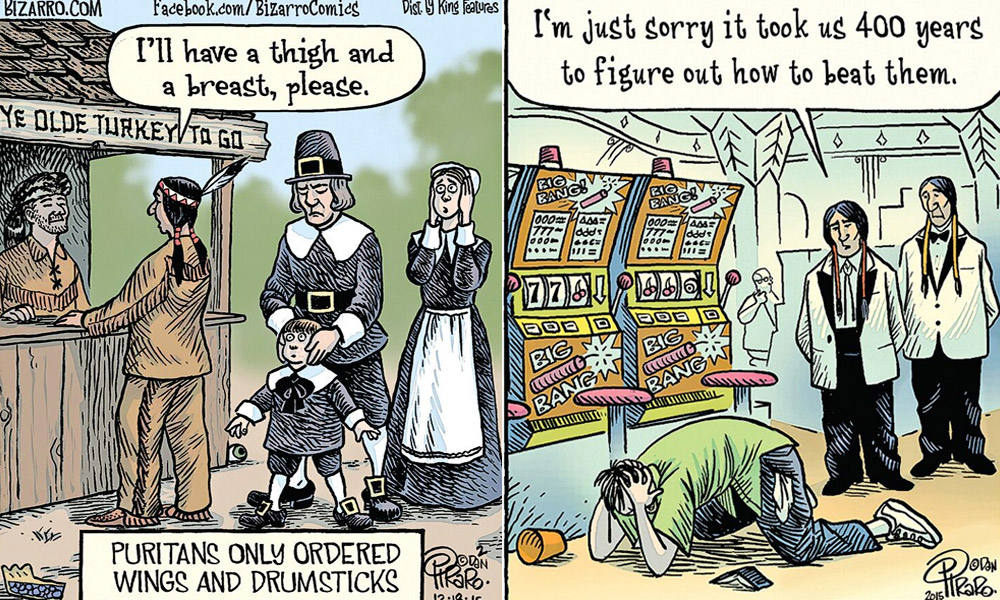 Drawing cartoons about an oppressed minority like American Indians can be a delicate affair. I'm happy to report, however, that I've heard from many Indians over the years who truly enjoy my Indian-themed comics and have not received a single complaint. I've found that very gratifying.
Dan Piraro began drawing cartoons during the mid-1970s in college, but was not published until his feature, Bizarro, was syndicated in newspapers in 1985. He has since won numerous awards for it, including the National Cartoonists Society's "Best Newspaper Panel" and "Cartoonist of the Year."
https://truewestmagazine.com/where-cowboy-hats-rule/