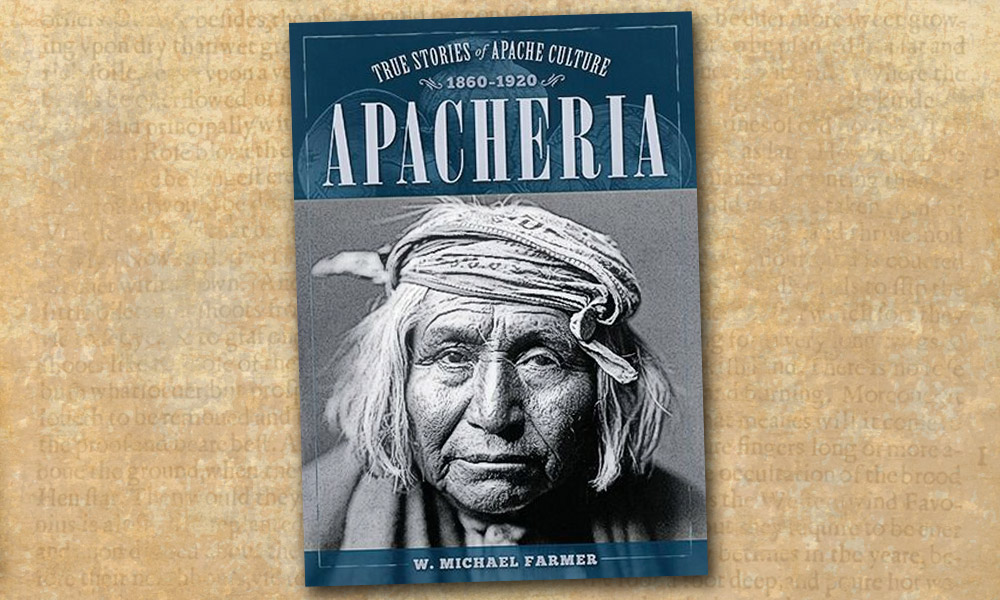 Apacheria: True Stories of Apache Culture 1860-1920 is an insightful introduction to the history of the Apache people.
Farmer, focusing his research on the Chiricahua and Mescalero people, displays an unusual depth of appreciation and sympathy for Apache lifeways. Each chapter is an independent vignette on tribal history, leaders and culture.
The author presents the Apaches as intelligent people fighting to preserve their way of life and not, as happened too often in the past, as demons or culture-bound oddities.
The story continues beyond the surrender of 1886, making it clear that American maltreatment of the people continued beyond the end of the wars.
—Doug Hocking, author of Tom Jeffords: Friend of Cochise
https://truewestmagazine.com/western-writers-of-america-president-sherry-monahan-shares-her-love-of-books/